Every year at school, we put up a big Christmas tree in front of the main office. The students in all the classes make an ornament that will be put on the tree (that's how small our school is; we can fit all the ornaments on one tree!). Since I'm now officially a papercrafter, I knew I wanted to do something fancier with paper! Most teachers get those fun foam sets (ex. the ones from Oriental Trading), but I wanted to expose my kids to the fun of paper!
The night before, I cut strips of paper out. I didn't mind using this because these papers (a DCWV value pack) actually made my Cricut mats really fuzzy.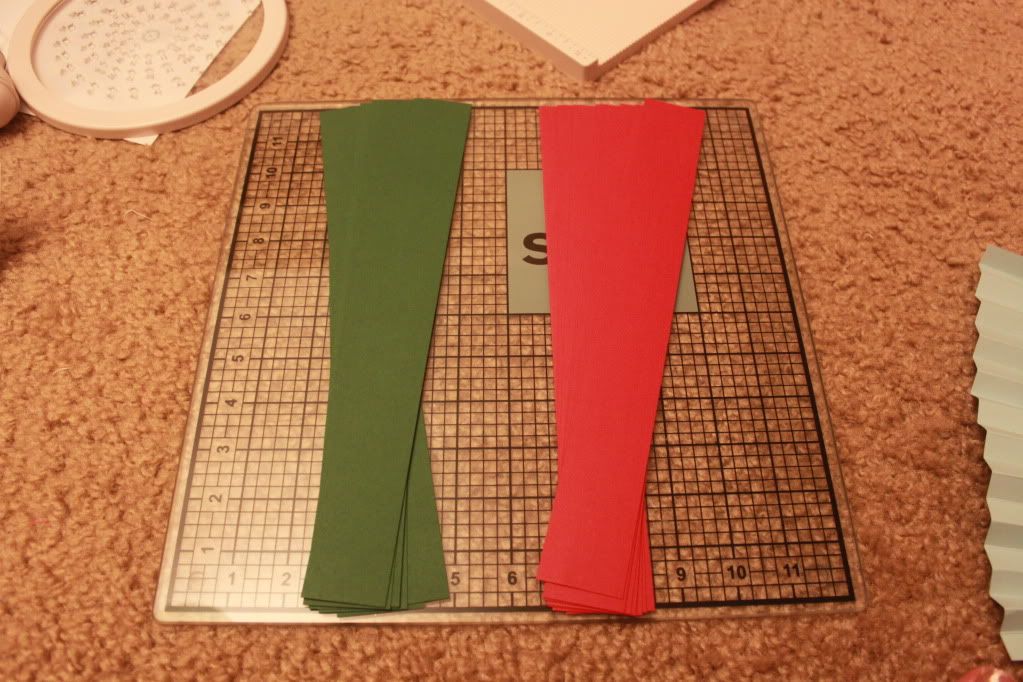 Then I scored all the strips. It wasn't difficult, but doing 14 of these gets kinda tiring especially when I was so ready for bed!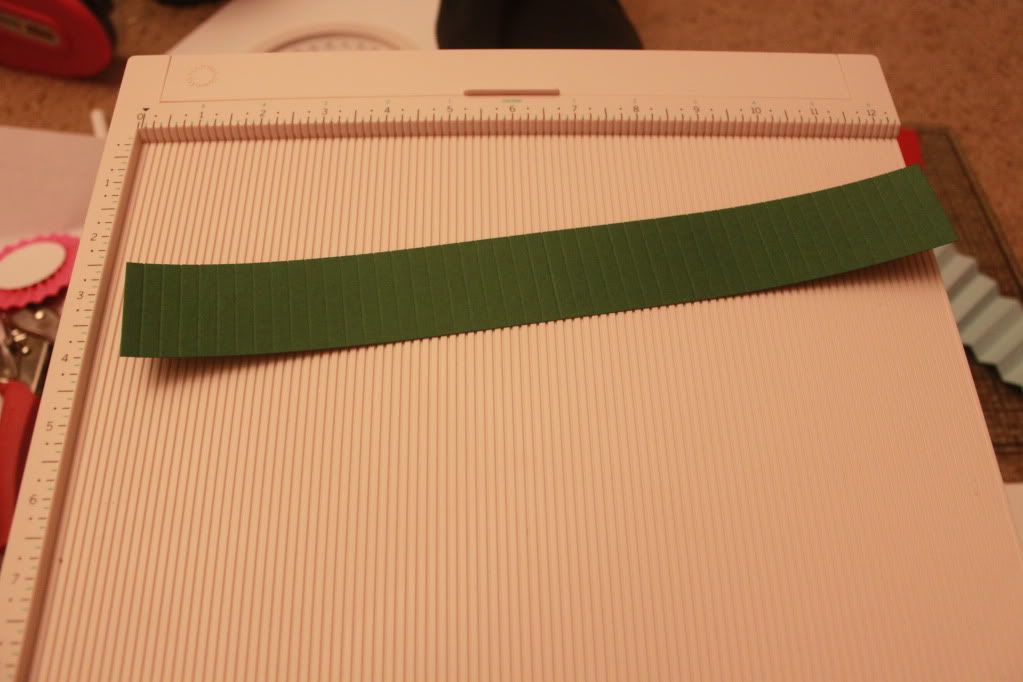 I taught the kids how to fold the strips back and forth like an accordian, and then I glued it with Mod Podge. We let it dry, then we put on a circle of cardstock in the opposite color on top to hold it together.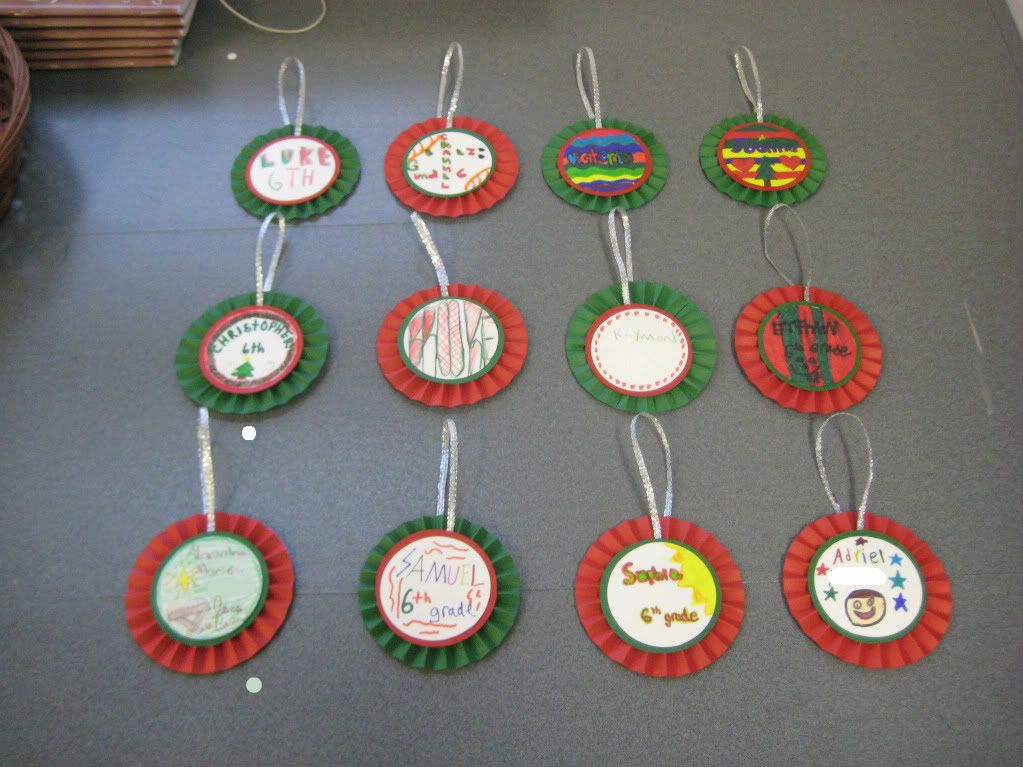 I also taped silver ribbon to the backs of those first circles so that it could hang on the tree. Each kid then got 2 white cardstock circles to design. One side had their name. The other side had a Christmas picture (trees, penguins, snowmen, etc.). It was then glued to both sides.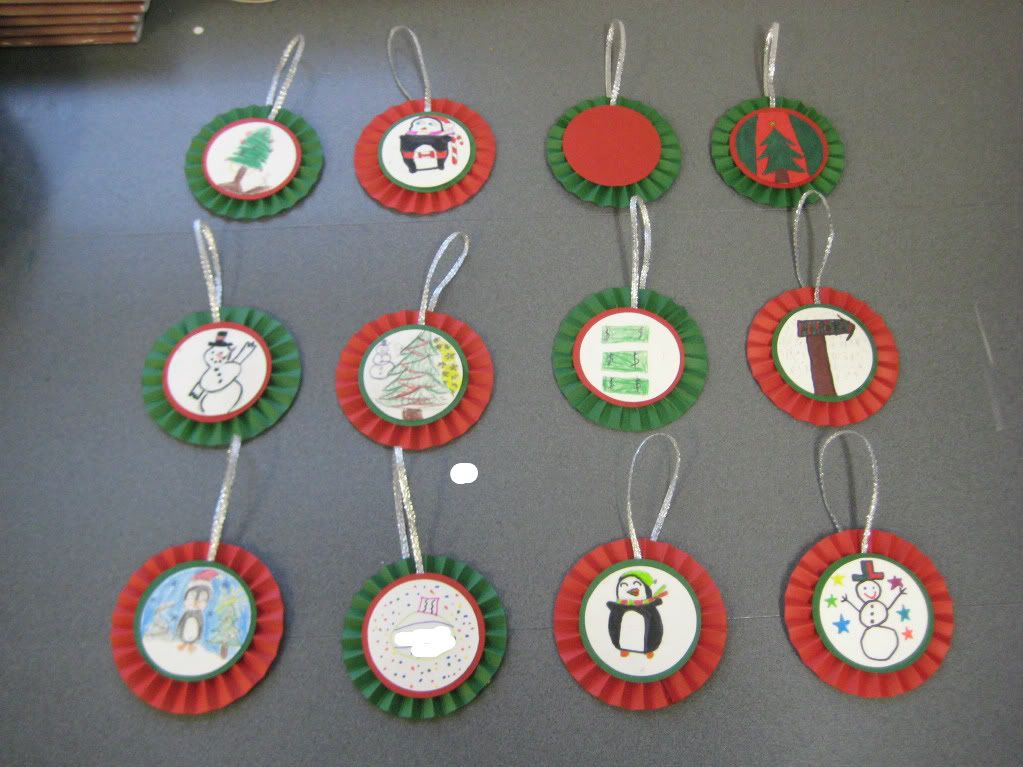 I think they turned out really well (the one in the top row isn't finished because the girl needed more time, so I glued it on the next day)! I didn't realize that paper rosettes were so sturdy. The kids really liked them, and I was glad to share with them some fun with paper!