Like last year, I have early childhood literacy with the 1st and 2nd graders. Thankfully, I only have one period of it a week since the classes are small and were combined for this (as opposed to the 5 literacy classes I had last year - PreK twice, K, 1st, and 2nd). The last Friday that I had with the kids before Christmas was an easier one to do because I knew it would be a Christmas book. As you can see, I chose a Berenstain Bears book. This one is longer than the regular books, and it rhymes.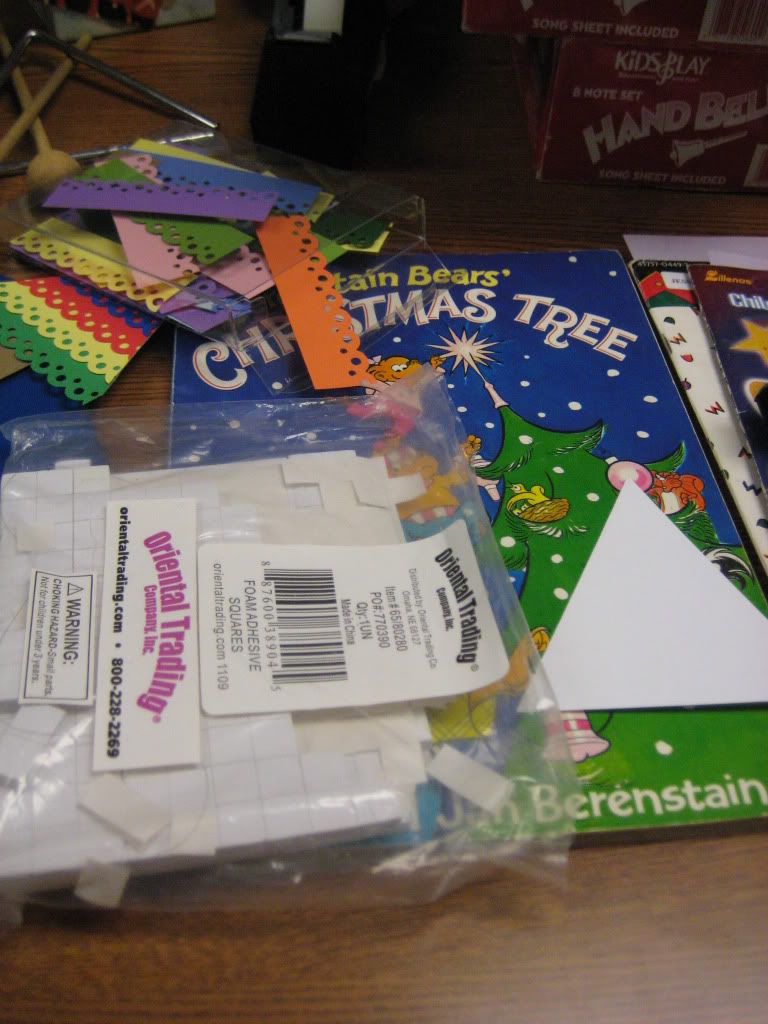 I had the kids make layered Christmas trees for Christmas cards! They really enjoyed it, and I was glad because I was very happy to show it to them before we started. I had cut strips out of my leftover cardstock (a lot of my older cardstock that doesn't cut well in the Cricut so it was the perfect opportunity to use it) and used a Martha Stewart border punch to punch through each strip. Then I layered it on a white triangle and trimmed off the edges. The last step was to add the tree stump.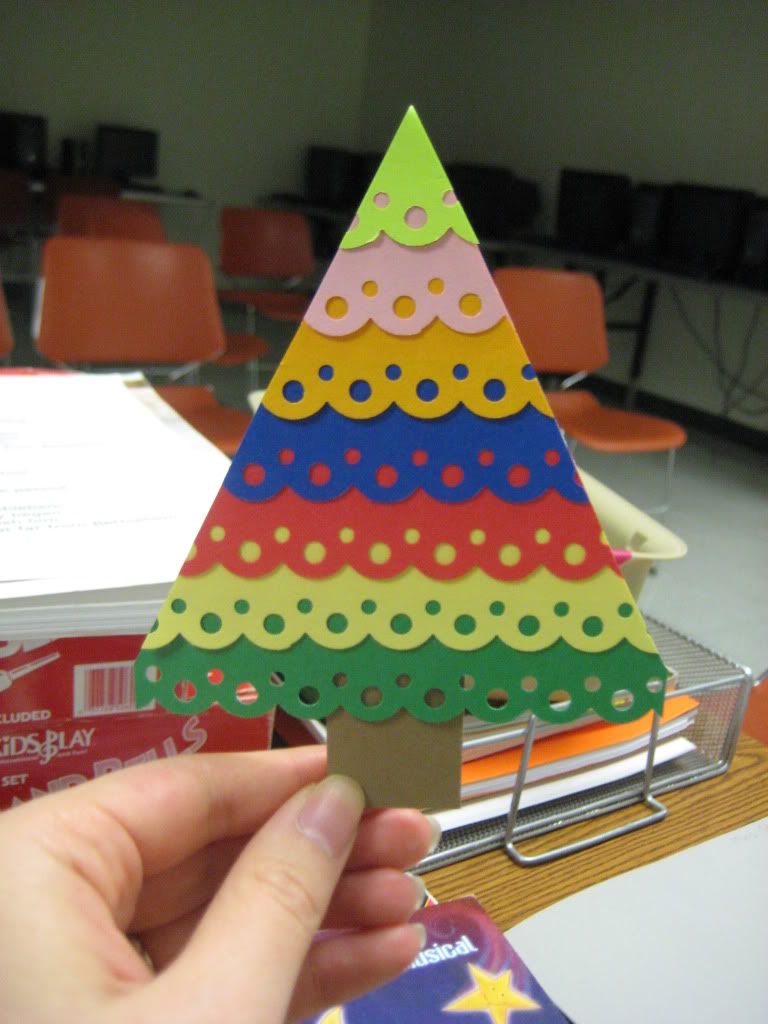 Each kid got the white triangle, and then I allowed them to come up and choose 2 strips of color each so that all the kids would have a better choice of colors while putting their trees together. They would glue them down and then come up for 2 more colors. They kept doing this until the tree was filled. I then gave them the Oriental Trading foam adhesive squares to pop the tree up from the card. I used the thickest squares that come in the package, which I don't really use in my own crafting as it makes it difficult to fit in the envelope. I was happy to finally have a use for some of them! Plus, the kids really liked that it was really popped up from the card.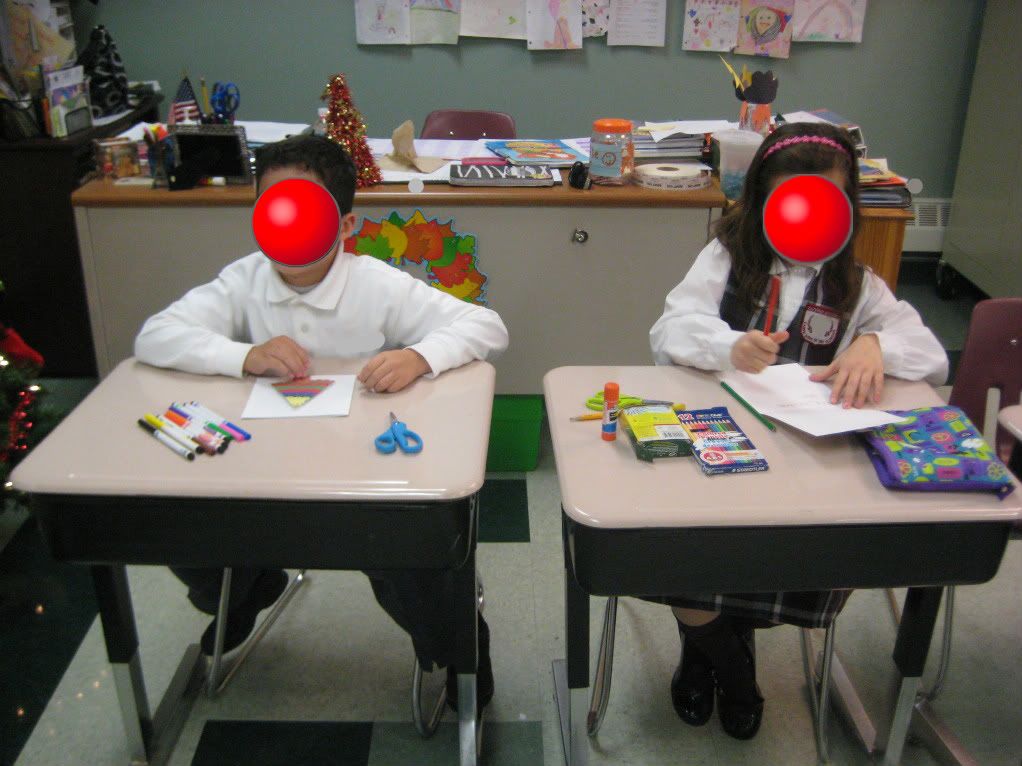 There was just enough time for most of them to write their messages in the cards. Here are the 2nd graders with their completed cards (the 1st grade had already gone back to their classroom).
I'm eager to figure out if there are other papercrafting ideas I can use with the students at my school!