A while back, Karber released a freebie image that I was excited to save since it was something I never would purchase on my own. I'm all about cutesy images, which is why I have Karber's Millie and Leslie digi stamps. This gave me an opportunity to work with something new.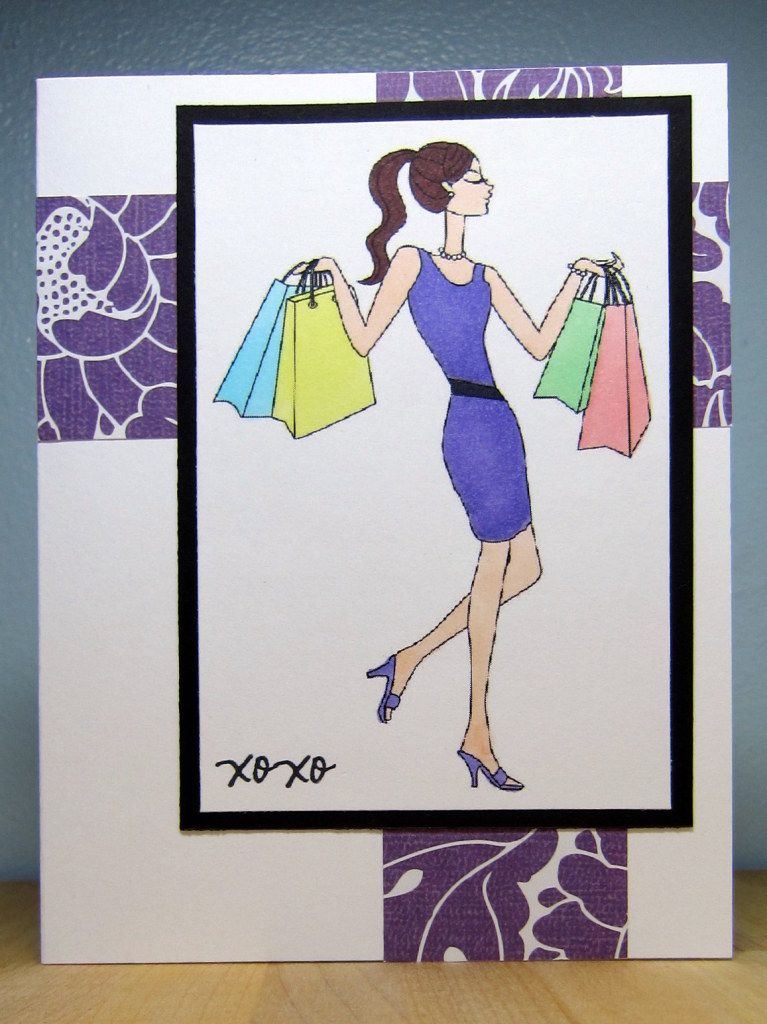 I actually enjoyed making this card although I admit it was a bit difficult to color! I'm all about thicker lines, haha, because I'm like a kid and sometimes have issues staying within the lines.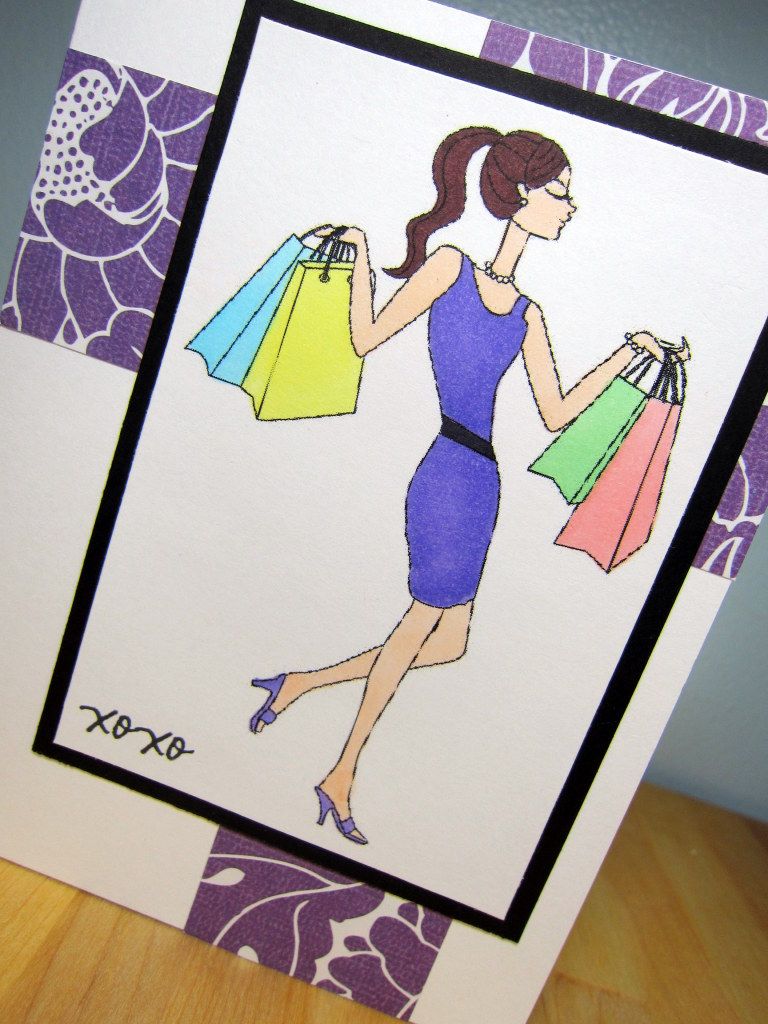 I added 2 strips of patterned paper to the back to keep more of the white on the card. The image was printed rather large, so I didn't want anything else to draw attention away from it. The sentiment is from Pink by Design's set called "Love Always." Maybe I'll work with different digi images again in the future!