One of my favorite movies growing up was actually Grease! I don't know why I loved it so much. The plot line is actually really terrible when you think about it because at the end of the movie, Sandy changes who she is just to get Danny's attention! Despite that, I still loved the songs and the wacky one-liners (ex. "A hickey from Kenickie's like a Hallmark card, when you care enough to send the very best."). And of course, who can forget the final scene of the movie when Danny and Sandy sit in the car and drive away before it suddenly starts floating up into the air! Well, as you can see, that was the inspiration for this funky card!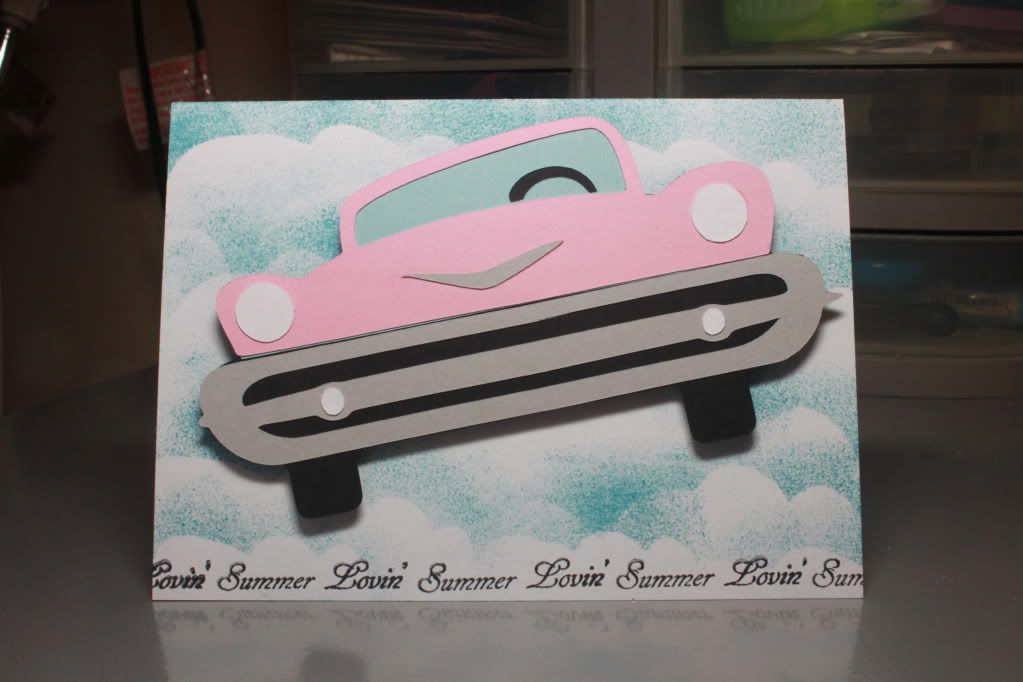 The car is from Nifty Fifties, which was one of the cartridges I knew I "had" to have when I first saw it. I'm sure I've said it before, but I belong in the 50s. I would've loved living during that time period! I cut it out at 2.75 inches if I remember correctly. I know I wasn't that original because I used the colors that are shown in the handbook. It was only after I had it all cut out that I thought of Grease mainly because I was searching for a sentiment and came across "Summer Lovin" in Pink by Design's "Simply Everything" set!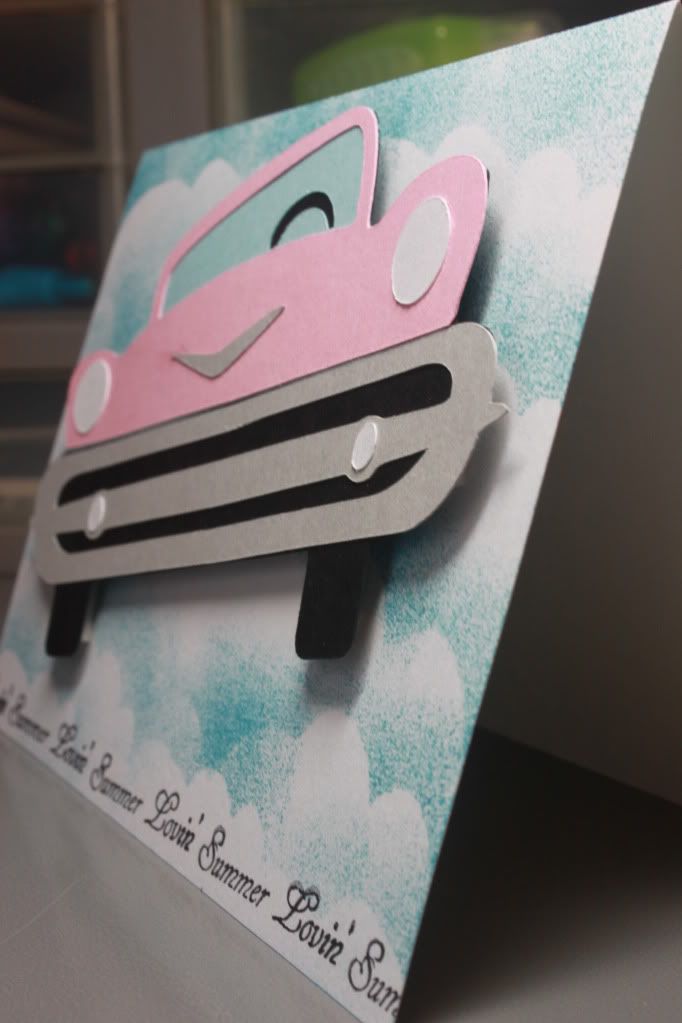 It all fell in place after I picked the sentiment. I thought of the scene, and used a random cloud shape cut out of scrap paper, some random foam, and Distress Ink in Broken China to make the clouds in the background.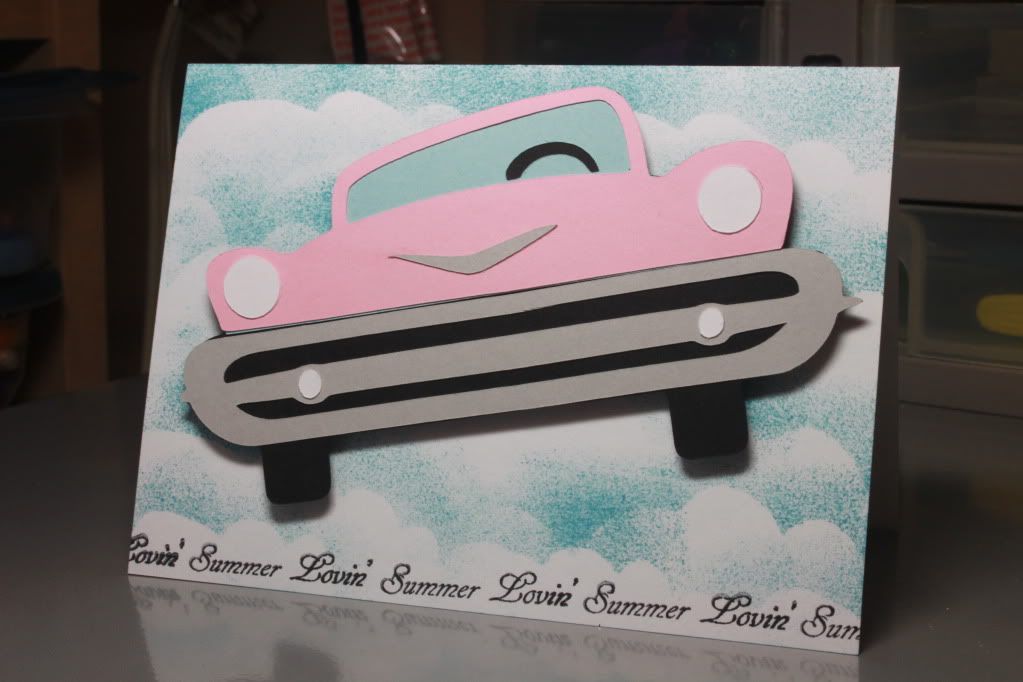 After I took the pictures, I actually tried Glossy Accents for the first time for the windshield. WOW, that stuff is amazing! I wasn't sure if I was going to mess up the card, but it came out pretty nice. The silly thiing that I did was leave the black steering wheel uncovered. Haha, in most cars I've seen, the steering wheel is also behind the windshield, so that should've been covered too! I did fix it later on, but it wasn't as smooth. Now I know for next time!
Here are the challenges that I'm entering:
- - - - - - - - - - - - - - - - - - - -
Weekly linking party at You Had Me @ Craft! I love these linking parties because it really gives you a chance to find new bloggers to follow! I have a TON already in Google Reader, but when I finish going through them all, I'm always sad and want more. Join in for some fun!