I made this shape card for a customer who wanted to thank her boyfriend for renting a house for a big birthday gathering with all of her friends. I used the house from the "Just Because" Cricut cartridge, and the bears are from "Teddy Bear Parade."
This was either done before I started getting back in the habit of recording the measurements of all the cut pieces or I just can't find where I have them saved on my computer! Nowadays, I just keep the measurements on the desktop Sticky Notes program so I can copy and paste it when I post the card on my blog. Once that's done, I can just delete those few lines. Oh well! This was clearly a unique card for a special circumstance, so the need to know the sizes because I'll need to redo it is rather unlikely!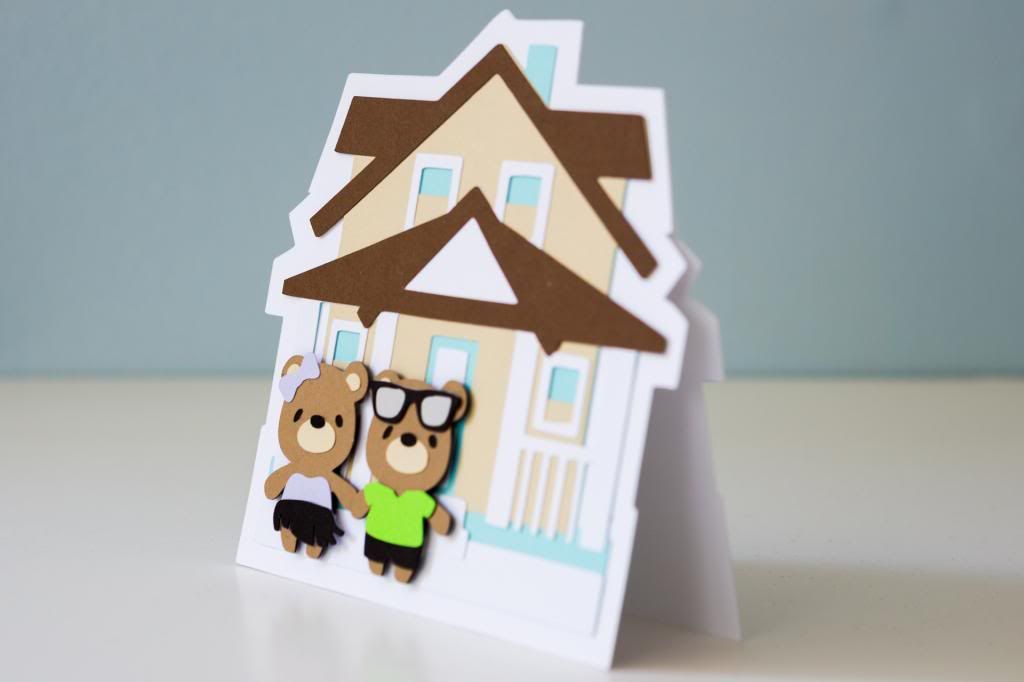 I used the shadow feature for the house to use as the base. I cut it out twice and scored the back piece before putting adhesive on it to stick them together. I really like how this card came out, and it's always fun using a Cricut cut I've never used before!