Just a few weeks ago, Howard had off from work because it was his birthday (um, why don't all jobs give a day off on or around one's birthday?!?). He had the car so he picked me up from work so that we could pick up a few groceries and stop by Michaels! My hubs is fabulous because he's so patient with me even in his old age (he's 27 now!).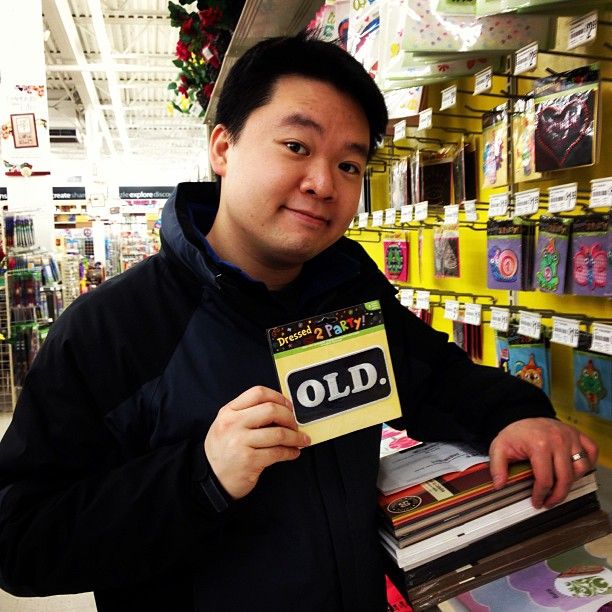 I had so much fun taking a peek at all the new goodies that they had since I hadn't been there in SO long. I've been excellent about not spending my money, and I continued to do so that day. I just took pictures of the cute things I saw like this deer stamp that was with all the $1 Valentine's Day stamps. It reminded me of two of the girls I follow on DISboards who make something called the "deer face."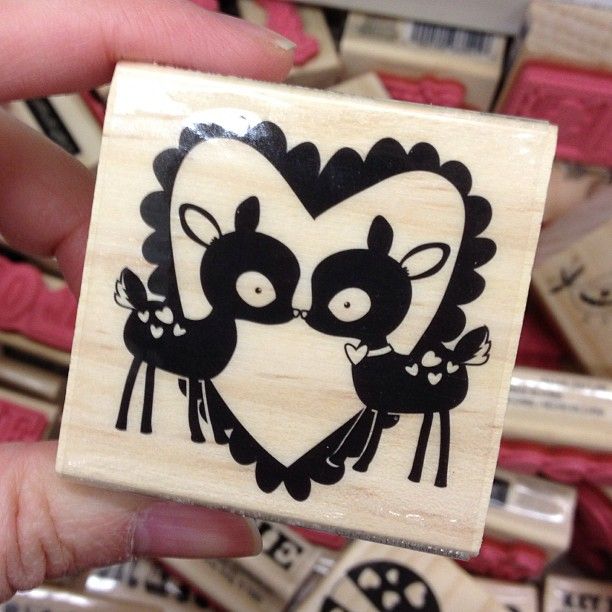 The real reason I was there was for the Recollections 8.5x11 paper. It cuts so beautifully in the Cricut, and I love using it for card bases too. I don't like spending the full amount on it, of course, so I was able to get it on sale. With the extra 15% coupon, each pack of 50 sheet Recollections paper was $2.13, which was 13 cents more than the amount I usually spend. That didn't stop me from stocking up and buying 16 packs! I told myself that I will always stock up when it's on sale so that I will never run out and need to buy it NOT on sale (or have to pause with my crafting). Once I start crafting, I can eat through my paper really quickly. I use this way more than I use any 12x12's (I use patterned 12x12 paper often, but it's not cardstock).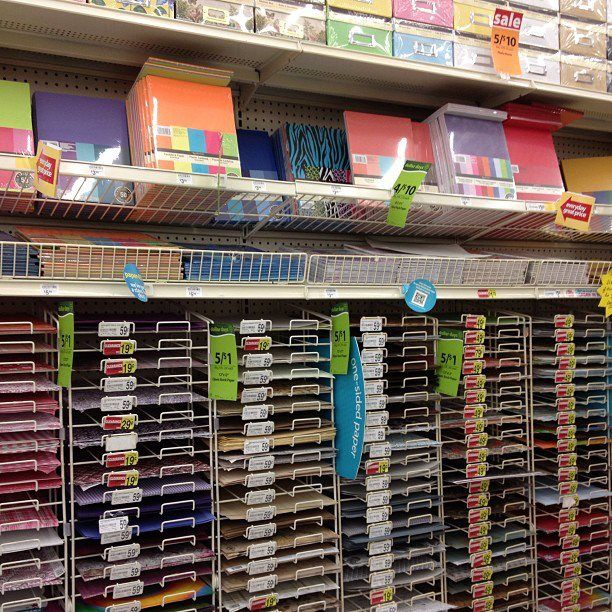 There was a huge line at that point, and we didn't want to wait just yet, so we looked at some of the stands and shelves around that area. Love it when food or objects have faces! It makes it so cute! I think that's why I like the Simply Charmed cartridge.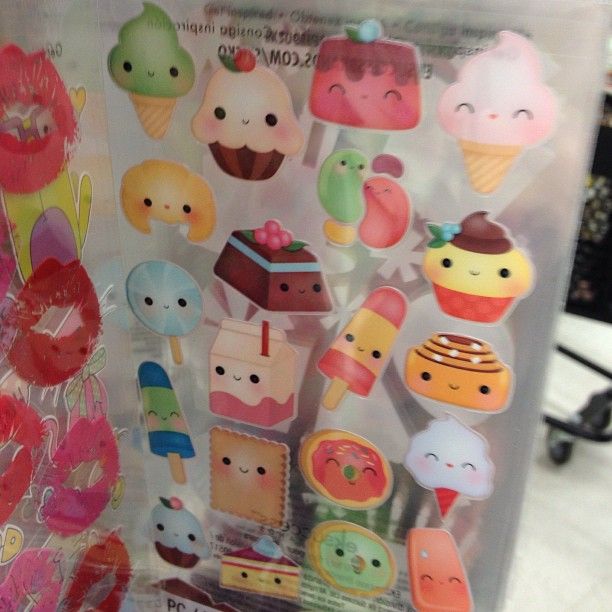 Is it just my Michaels or is the stamp section so sad and pitiful in every store? If I want new stamps, it's time to head to AC Moore instead.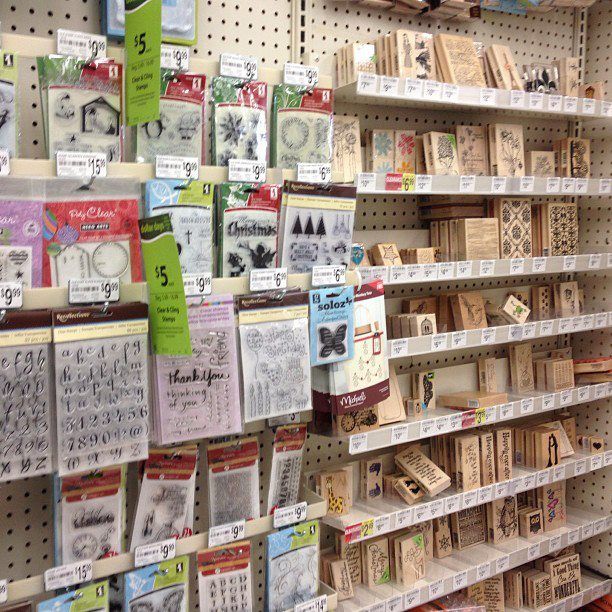 Howard was taking a look around and fond this cute applique! If we were planning on having a baby soon, I definitely would have wanted to buy it. I love penguins, and it's even better with the nerdy glasses!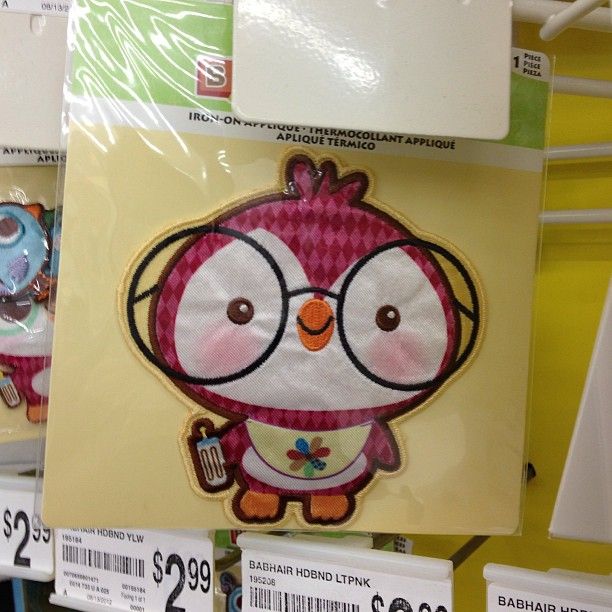 This is the Recollections version of the Smashbook and Simple Stories. The little binders were really cute, and I definitely would consider it if I didn't already have scrapbooks that I haven't yet used.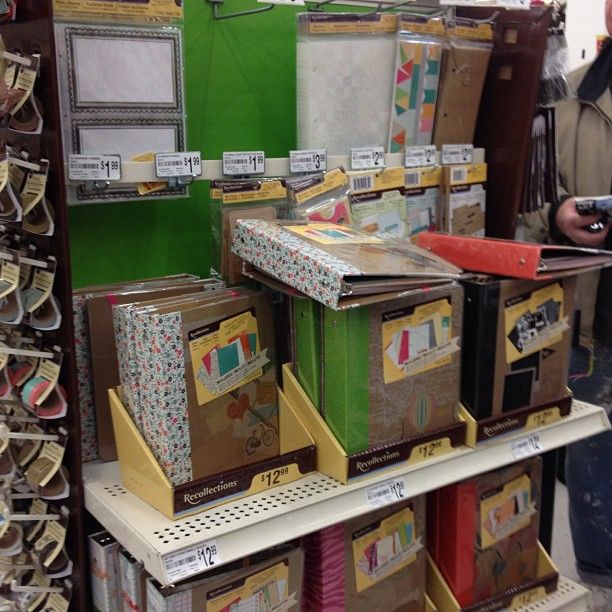 When I was taking these pictures, Howard called me over to where he was. When he had walked over to a different area, he found a lot more paper packs including a green one! I was going to get a bunch of light green 12x12's just because I tend to always use it a lot for flowers, trees, and dinosaurs. I didn't know they made just a green pack! I was very excited. They have it for blue and purple too. I hope they end up doing this for all the colors instead of selling all of them mixed.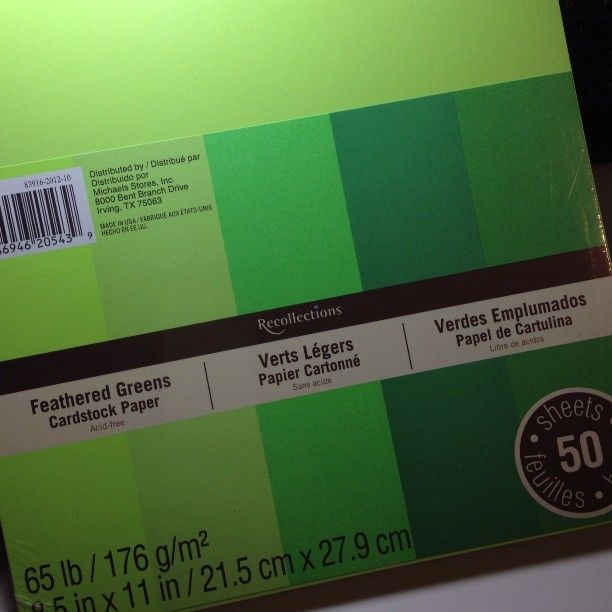 Paper wasn't the only thing I purchased. I also picked up a few spools of the $1 ribbon since I had the extra 15% off too. I only have plain ribbon, so it'll be interesting to see if I can work these patterned ones into my crafting. When I see other people's cards, I tell myself to get other ribbon, so let's see if I can do something with it!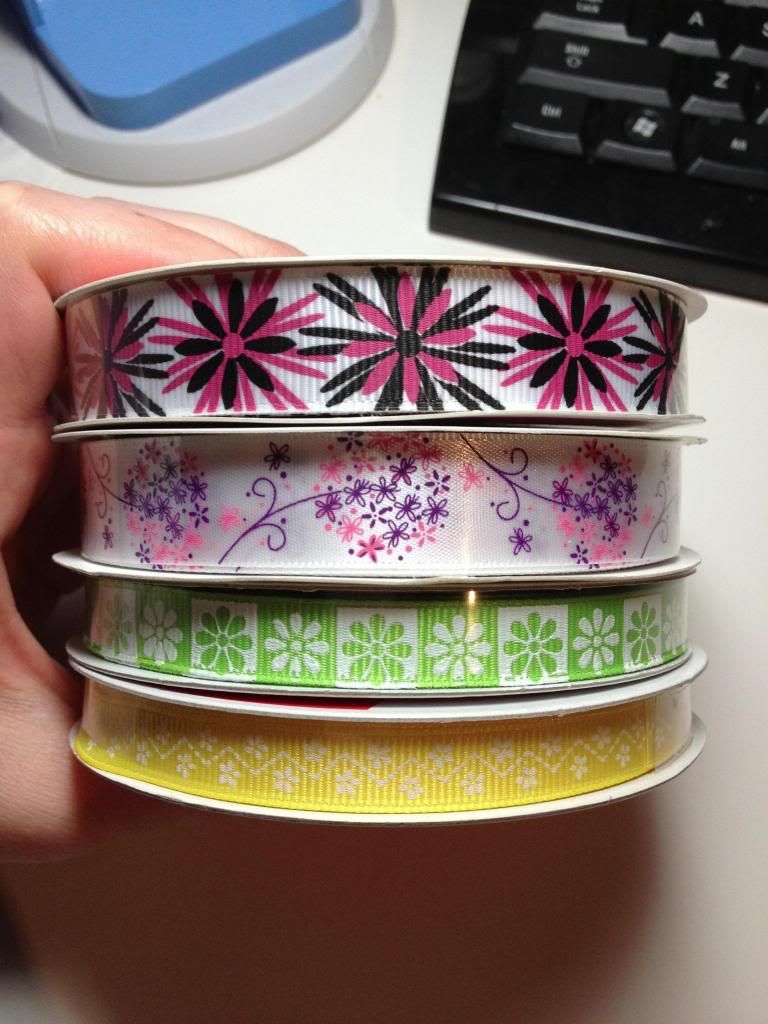 Though I didn't really buy anything huge, it was definitely a thrill to be back at Michaels after not having been there in so long.