Making Cricut cuts can be quite challenging when it comes to putting paper on the mat over and over again. It gets to be very tedious. That's why I started cutting out images in sets of 3 so that I can just put one color at a time but get a lot more done. Can you tell I'm super eager for Cricut Craft Room???
Cartridges: Airpline cut at 3 in from Boys Will Be Boys, clouds cut at 1 1/2 and 1/4 in cut from Create a Critter
Embossing: Cuttlebug D'vine Swirls for clouds
Sentiment: Pink by Design's "Spring Has Sprung"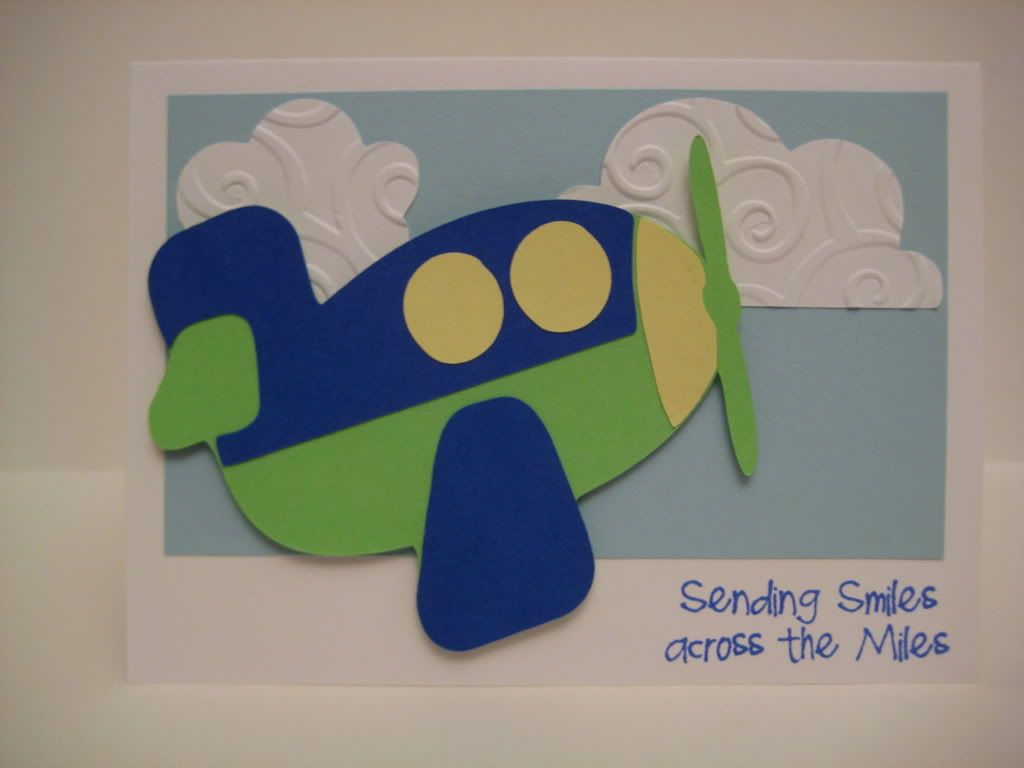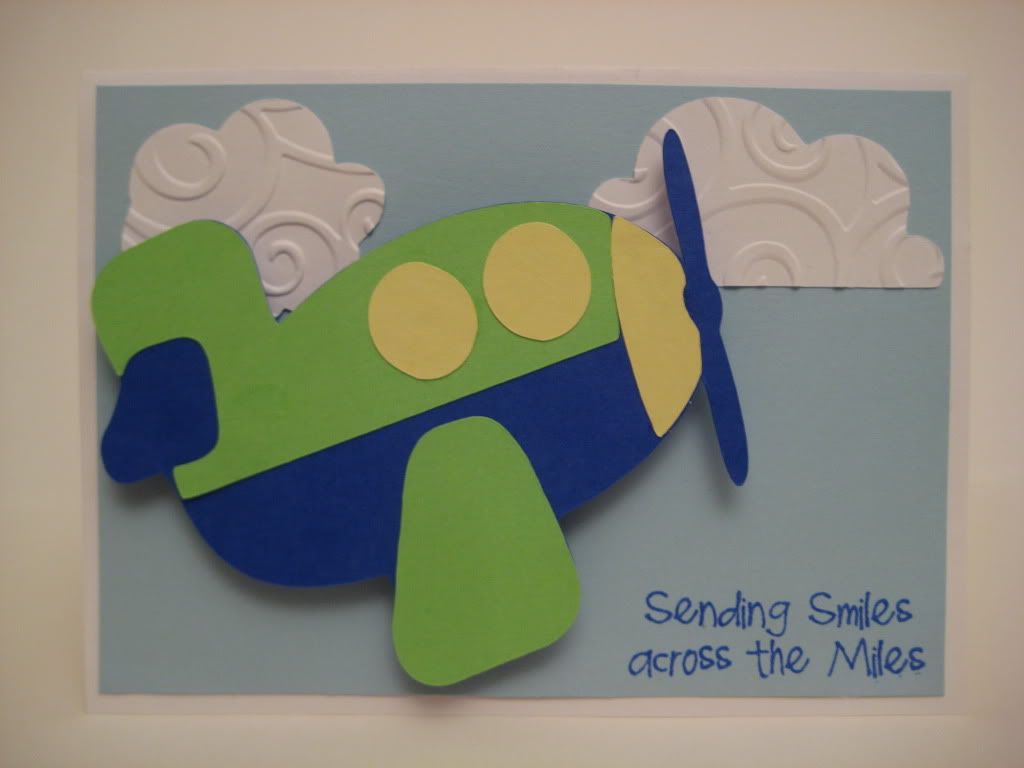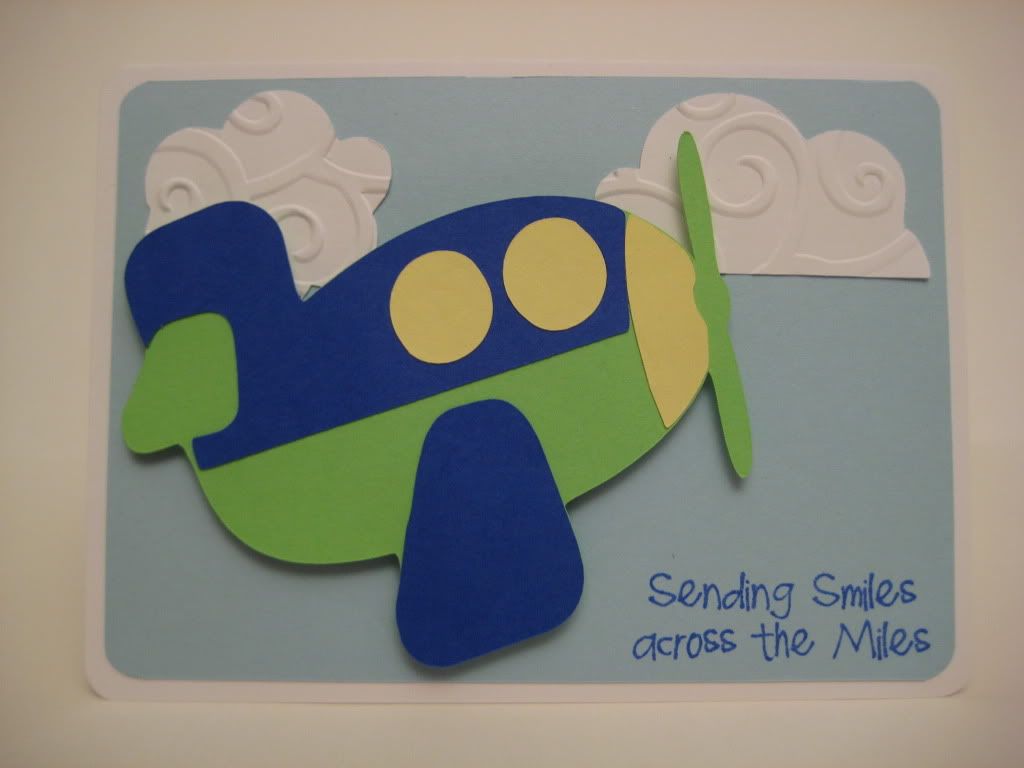 They're all rather similar with a few differences. You can see that one card has the colors reversed. I forgot how that happened. Oh, I think I forgot to press shift at one point, so that's why I just flipped the colors. I have different size background layers and different corners (love that Corner Chomper!). I'm looking forward to posting more cards in groups of 3!