Hi everyone! Welcome to the Anniversary Amore Blog Hop, which is in celebration of the one year blogaversary of Candace over at Scrappin' 2 Little Princesses. If you arrived here from
Kristi
, you're in the right spot! If you want to start from the beginning, click
here
to be taken to Candace's blog. Don't forget to comment on every blog in the line-up by the 17th at midnight (MST) to be eligible for the prizes from the fabulous sponsors: EAD Designs, Pink by Design, and Pretty Little Studio!
This is my first blog hop EVER, so I'm thrilled to have the chance to celebrate with my new crafty friend, Candace! I admit that it also made me a tad bit nervous as well because I still consider myself to be a newbie crafter. I
wish
I had more time to devote to crafting, but alas, the life of a teacher just doesn't seem to allow that much leisure time (at least not during the school year!). For those of you who follow my blog, you also know that I'm going to be getting married soon (oy, May is coming up awfully quickly!). This hop was a fantastic way for me to get creative despite my crazy schedule right now.
The theme for the hop is LOVE, so it gave me the chance to make something for my husband-to-be, Howard. I always have millions of ideas swimming in my head when it comes to projects for my fiance because I look at certain Cricut cuts in my handbook that remind me of our many inside jokes! Doing a clean and simple mini-album was the perfect way to fit in a bunch of different cuts. Be prepared for a ton of pictures! I wanted to jot down a few thoughts about what life will be like when we're married. That's why I titled it "married us." The "married" was cut out from Lyrical Letters and welded together on my Gypsy. The "us" is from the Mickey Font.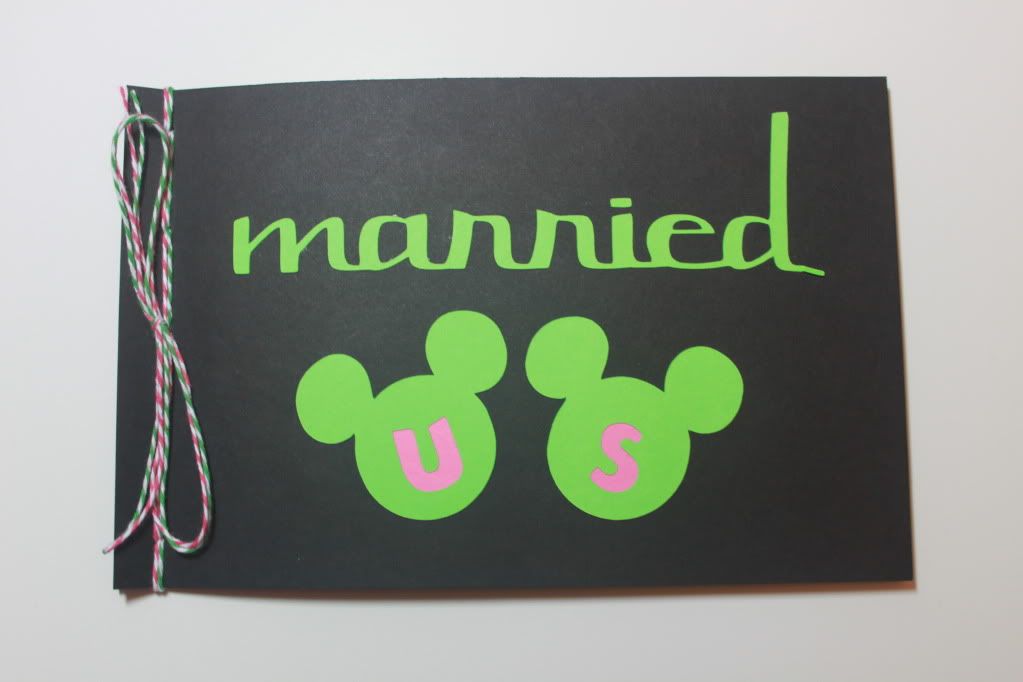 Here's how I made it. I took black Recollections cardstock and cut it in half to create my pages at 8.5" x 5.5". I then followed a book binding post from The Twinery's blog and scored the edge before punching 5 holes using my Crop-a-dile (click
here
for that post).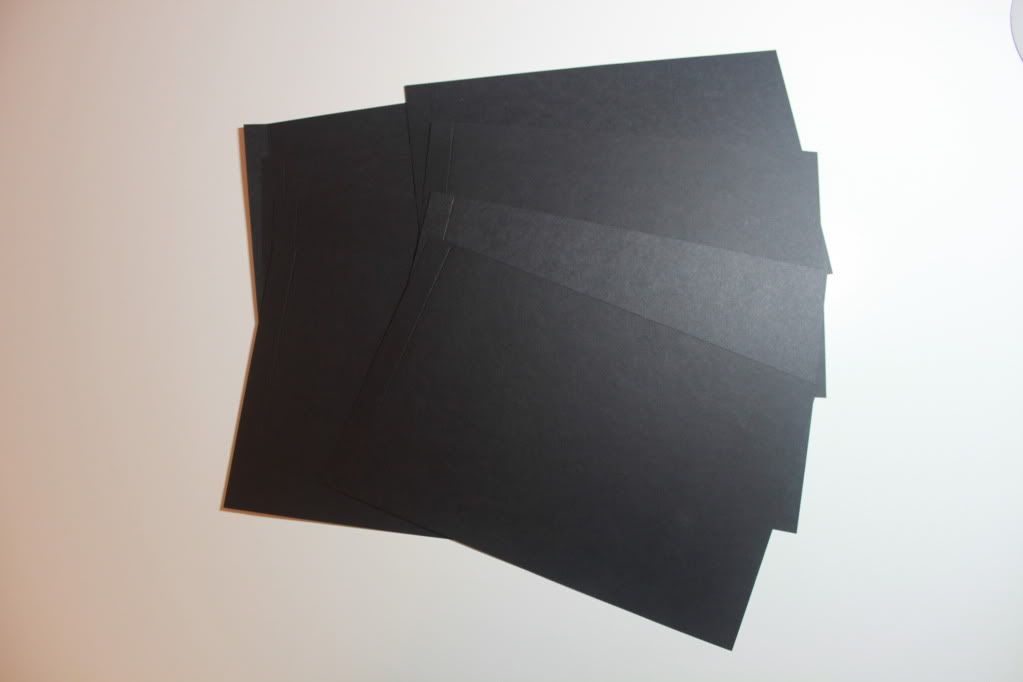 I added some white cardstock to each piece to create my finished page. Yes, that's all I did for a page! I'm not really into embellishments at this point. I knew that I wanted to have a Cricut image plus my own handwriting on it. We have a MILLION inside jokes from the past (we dated for a while in college, and then we broke up for 2 years before we got back together in 2008), and we look forward to making a million more in our future!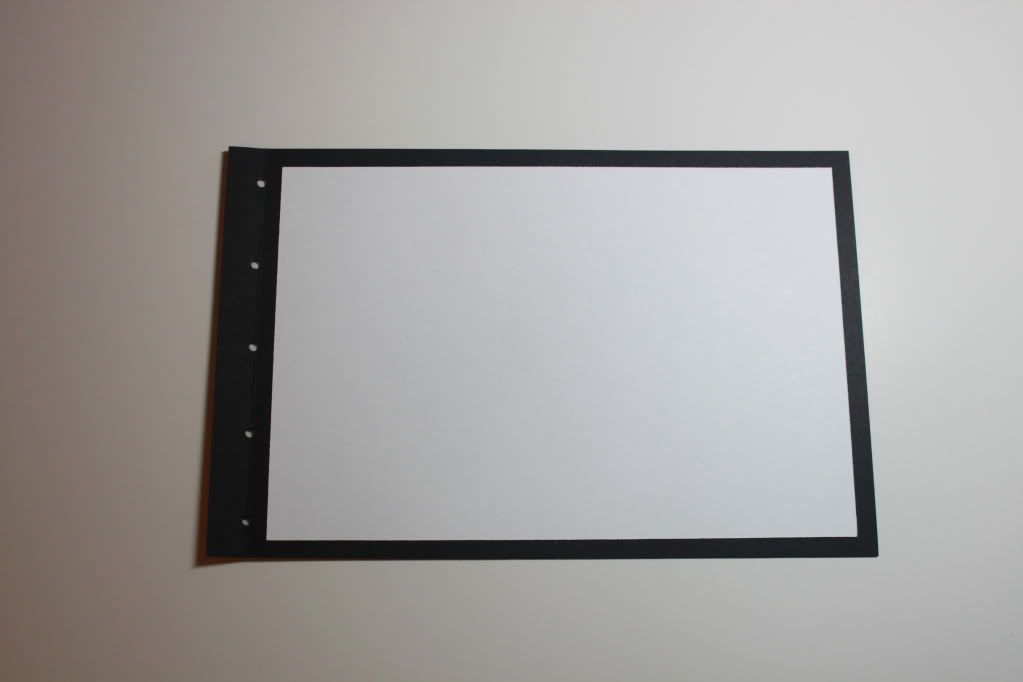 The first page has the raccoon from Create a Critter. During one of the first visits to our future apartment, I happened to look out the window to see that there were 2 raccoons peeking their heads out of this wooden crate stuck in the side of the hill that's adjacent to our apartment building! I was thrilled for some odd reason. Haha, I guess I don't get to see animals that often. I think it'll be interesting to have them as our "neighbors" as they live in their small unit, and we LIVE in our small studio! The sentiment on every page in this mini-album is from Pink by Design's set called "Big Thoughts." I have a ton of favorite sets, but this one just really worked for this project.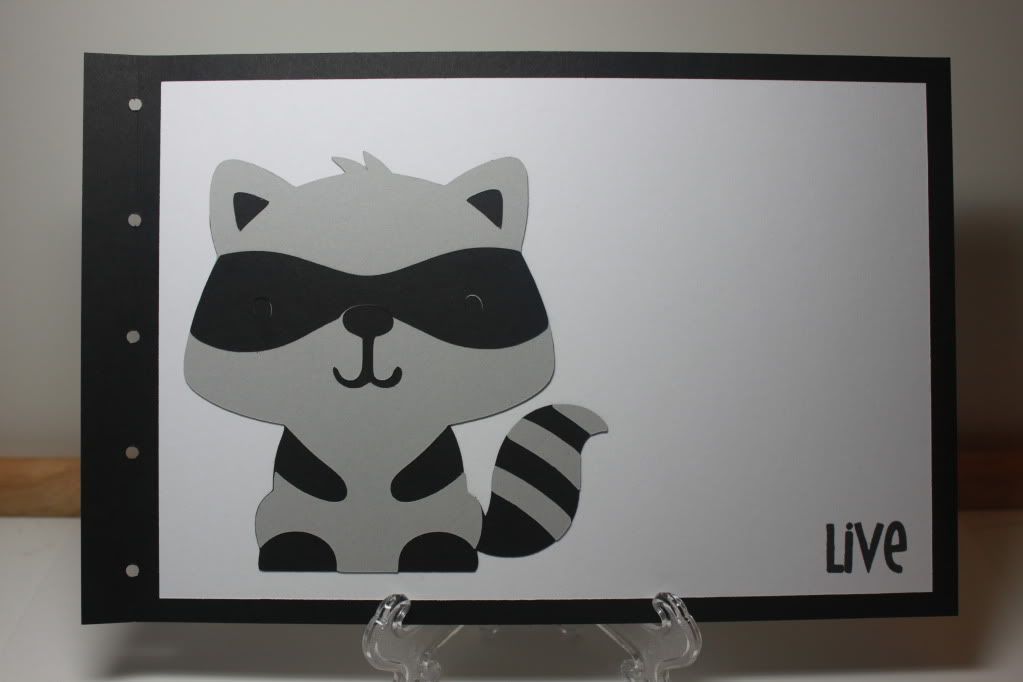 The second page has the clock from Nifty Fifties. There are times that I get ready in the morning for work and sign online only to find that Howard is not yet online! Once in a while, he accidentally turns off his alarm on his phone or sleeps through the alarm. I text him to wake him up, usually by saying, "Wake up! Come talk to me; I'm lonely :)" haha. When we're married, it'll be so different because we won't have to go online to talk to each other. I know I'm going to SMILE when I wake up to see his face (although we'll both have to avoid each other if we have morning breath, haha).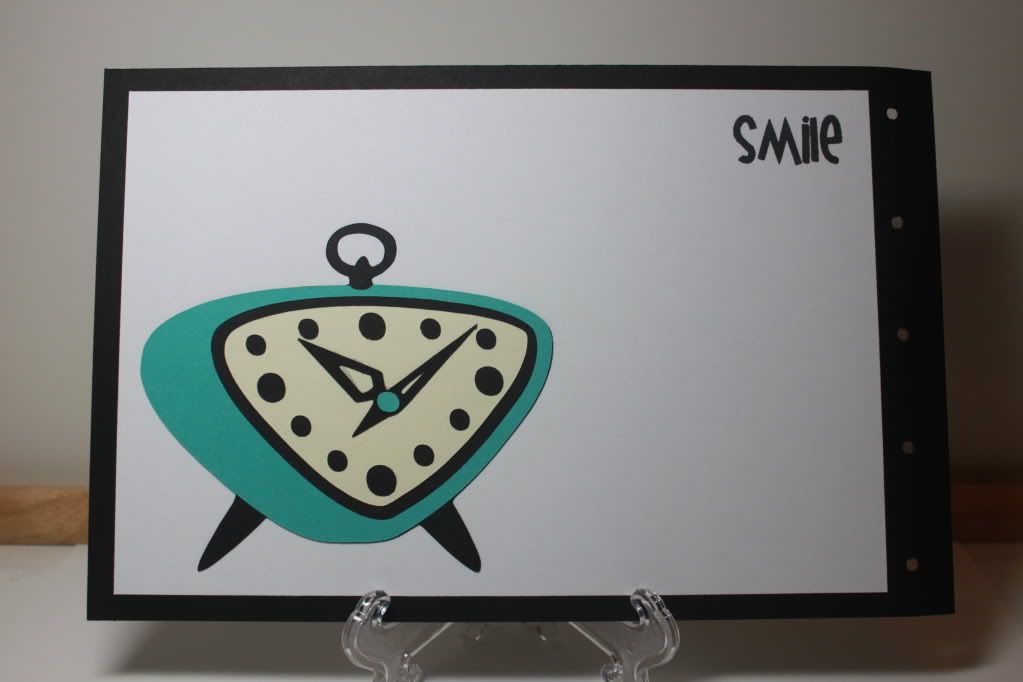 The third page has the shopping cart from My World. Right now, we admit that we're both spoiled by living at home! Neither of us dormed during our college years either, so we've never dealt with things like going shopping for groceries every. single. week! Haha, that's going to be a huge change when we're married. But even though it'll be one of the many extra mundane tasks we have to do each week, I know that we'll enjoy the TOGETHERNESS as we choose what meals we'll have for the next few days. We went shopping for food back in December when I decided to cook dinner for my family. It was quite a hassle dealing with the Saturday afternoon crowds! We'll be able to handle the task when married as long as we get our behinds out of behind on Saturday mornings to get everything we need and want to "nom."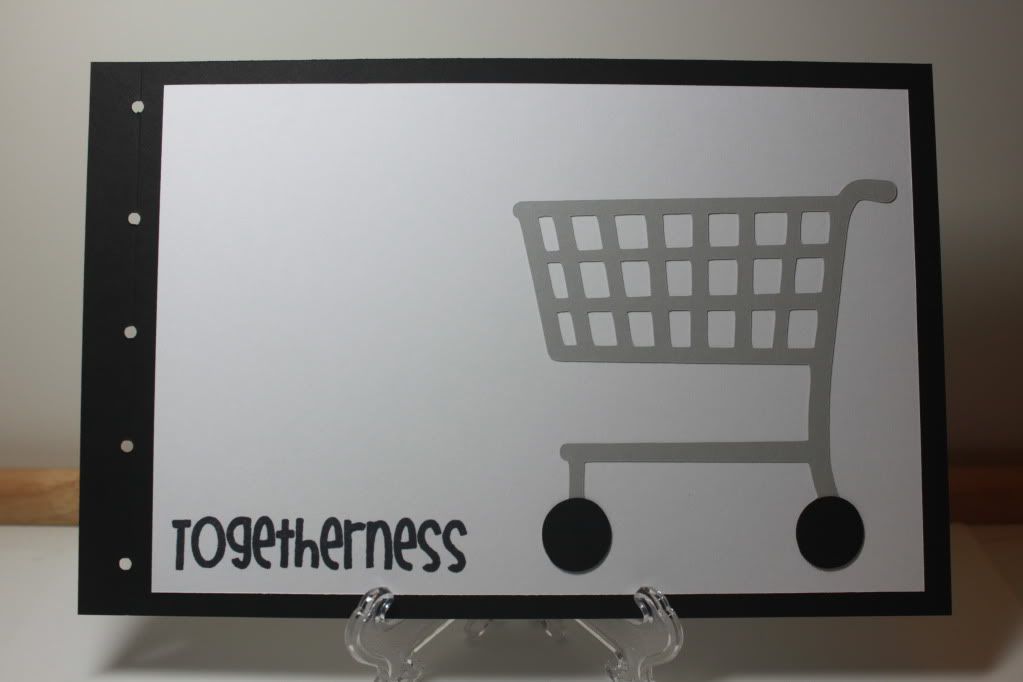 The fourth page has a pot from From My Kitchen. Since Howard and I will be our own little FAMILY when we're married, we're going to have all of our own stuff! We've been looking at a ton of things for the kitchen at Bed Bath & Beyond and Macy's. Oh man, there are a TON of options! Haha, how in the world do we decide on these things? All I know is that we must get a good whisk. Yes, I have a strange love for whisks. But I digress ... where was I? Oh right, we need nice pots. I'd like anodized pots and pans because that's what I'm used to using at home. Too bad having excellent cookware doesn't guarantee excellent food!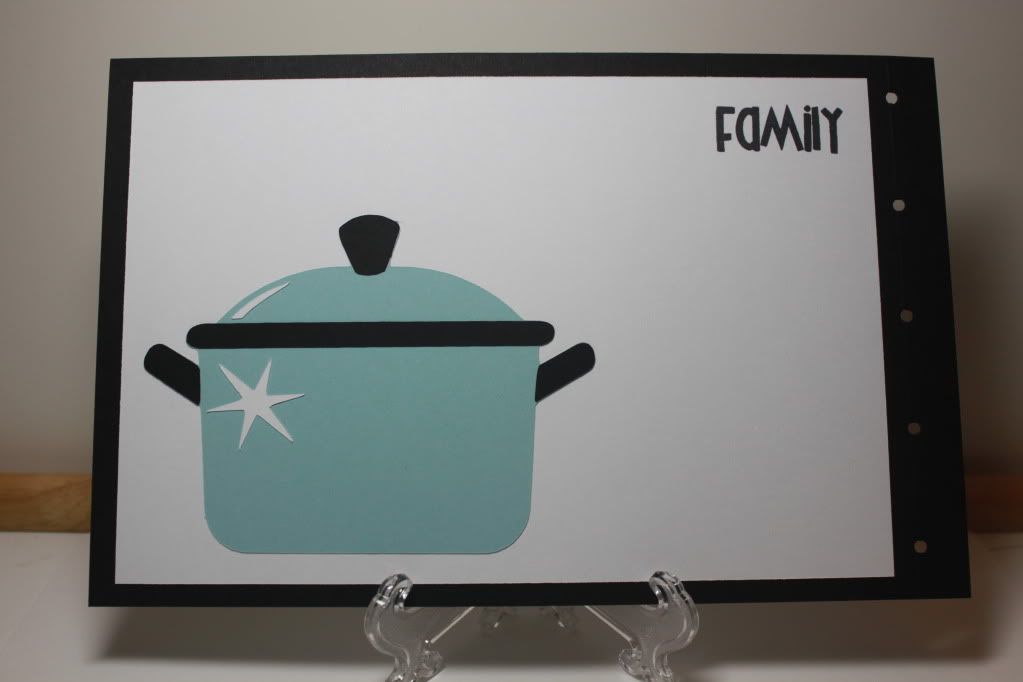 The fifth page has the noodles from Create a Critter. Howard and I live in different boroughs, so we really only get to see each other on Saturdays since we're not working and on Sundays when we go to church. Before he comes over on Saturdays, we usually eat lunch first. His go-to lunch is noodles and dumplings! There was one time when I was at his place, and he made his go-to lunch for me too! Well, when we're married, we can ENJOY our typical Saturday lunch together (although I'm going to have to push for some more variety!) instead of rushing to eat just so that we can see each other.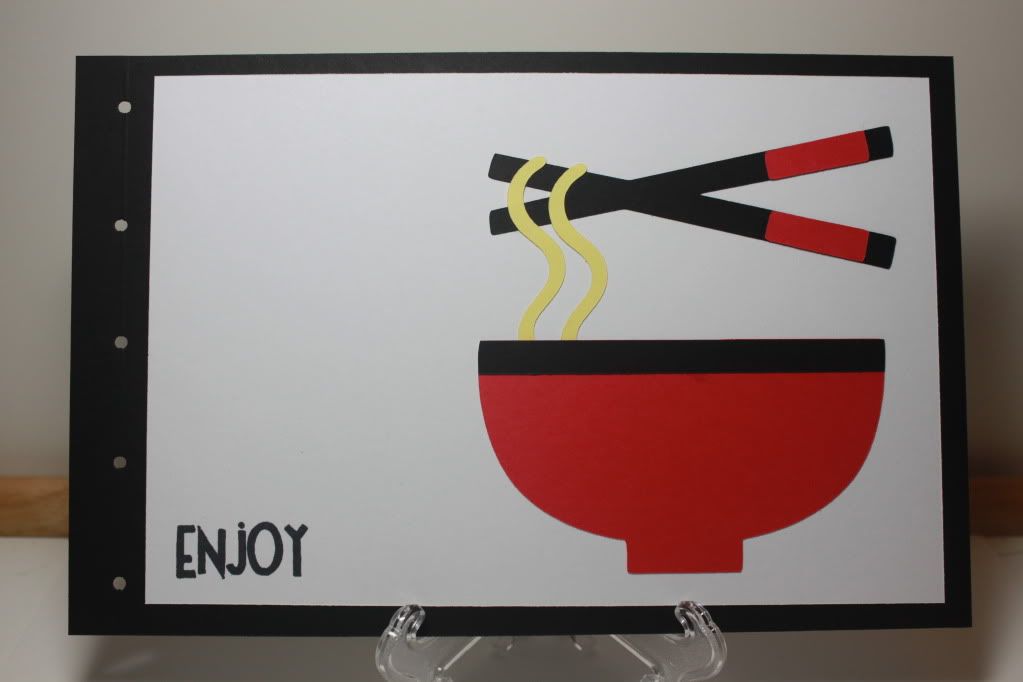 The sixth page has the teapot and teacup from Pagoda. I had to use this cut to represent all the MEMORIES of our sushi dates (I am love and sushi, after all!) since Cricut doesn't make a sushi cut! In all the time we've been together, we've frequented 3 different sushi places. We've done a lot of takeout as well so that we can slowly enjoy our food while watching a movie like Harry Potter! Of course, eating out is part of the experience because you get the delicious sushi and sashimi on the pretty plates, and you get the hot tea throughout the meal! Yum. I need a sushi fix ...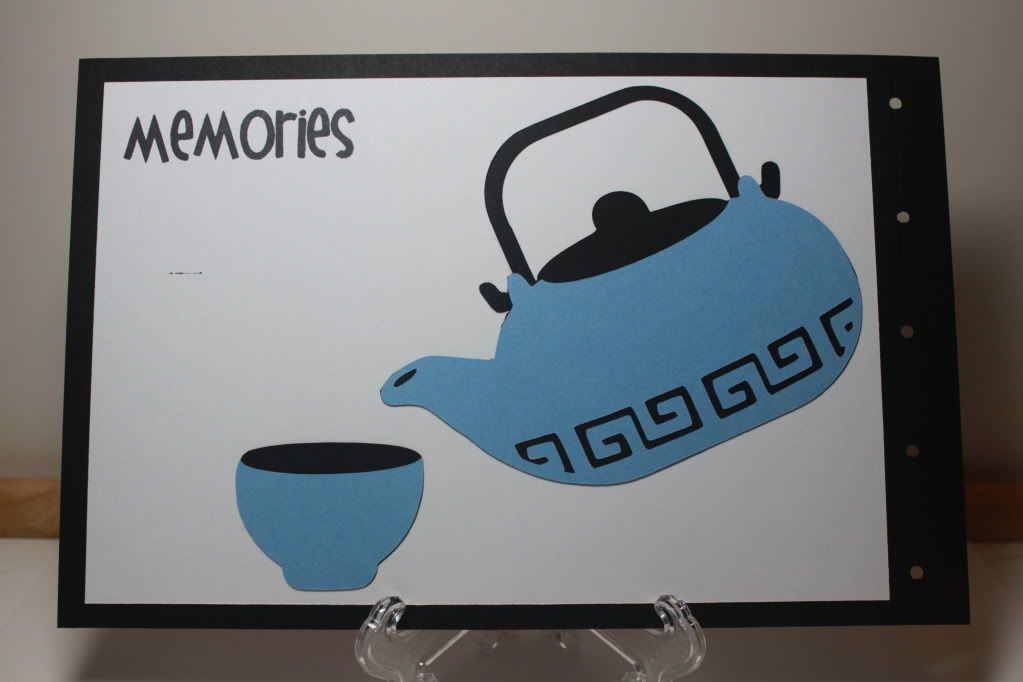 The seventh page has a toaster from Nifty Fifties. I know that one of the parts of the wedding vows is going to be more meaningful to me - "in sickness and in health." I do not have the greatest health unfortunately. I take medication for my chronic things, but at the beginning of this year, I got the worst bout of stomach flu ever! I've always dealt with the nausea from the stomach flu when it circulated in the school each year, but it never got to the point where I was on the floor of the bathroom, unable to keep any liquid in thus leading to dehydration until this past January. I did not want Howard to see me that way, but I know that once we're married, it will be one of the acts of LOVE when we take care of each other when sick.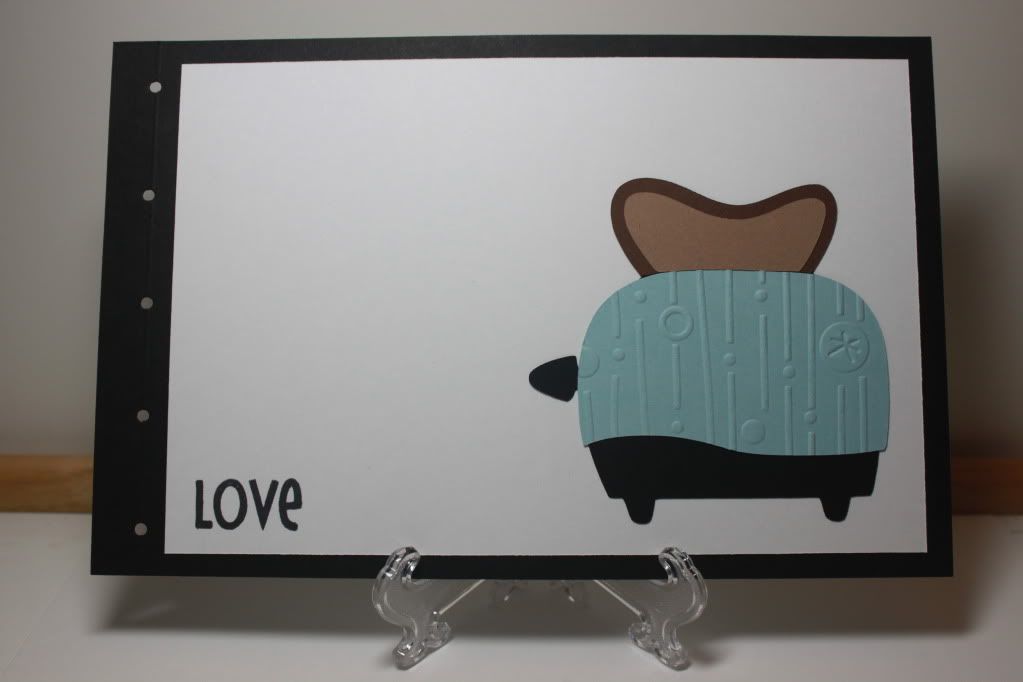 The eighth page was a snowflake from Joys of the Season. This was a must because we'll actually be feeling HAPPINESS when there's snow! Right now, we get really bummed out when there's snow on the weekends (though we've been having a rather mild winter!) because it ruins our plans! I hate it when Howard has to drive in the snow, and I worry about his safety, so often times we just scrap our plans and mope a bit, hehe. When we're married, the snow won't be an issue! Plus, we won't even have to go outside to shovel since we'll be living at an apartment! It'll be all about having soup or hot chocolate without having to get that frozen nose first!
The ninth page (almost there!) has a stocking from Simply Charmed. We'll actually be able to CELEBRATE the holidays together! We do spend Christmas Eve together with my mom's side of the family, and we're usually together for Thanksgiving as well. But being married means we get to start our own traditions. One of the things that I'm excited to do is get stockings. Hopefully, we'll find some super cute stockings in Disney World when we're there for our honeymoon! I love the idea of the little gifts! We're not the kind of couple that gets humongous gifts or really pricey things just because it's a holiday, but I know that the little things that we wouldn't want to get on our own would make excellent stocking stuffers. That would include things like pistachios for him and Hershey's Drops for me! Fun!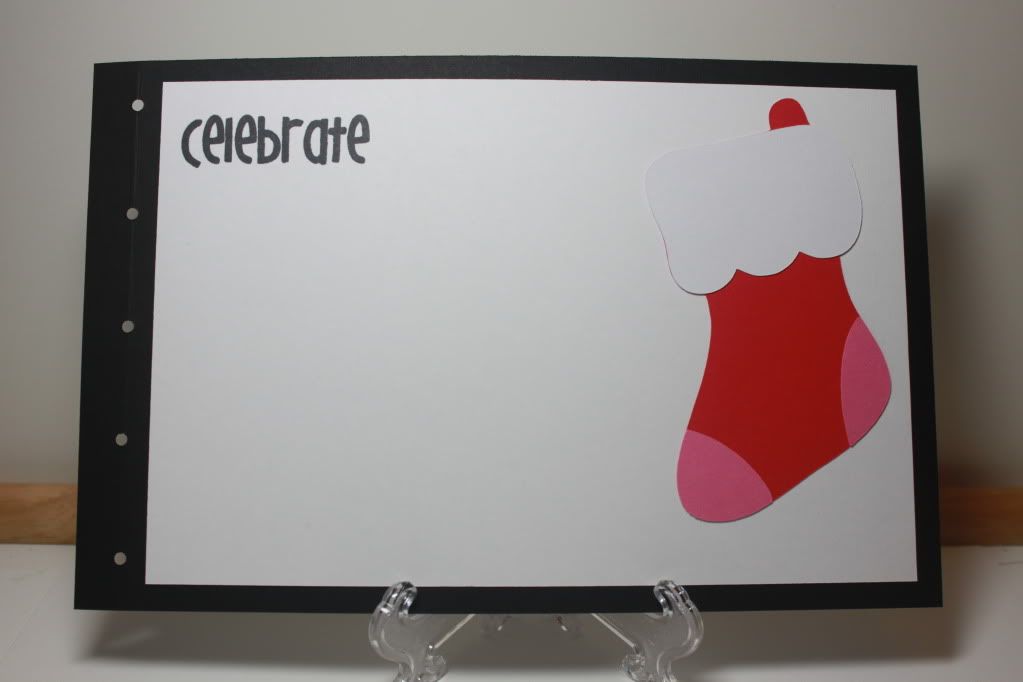 The tenth and final page has a baby bird from 3 Birds on Parade. Our plan (which of course may not necessarily be God's plan for us!) is to have a BABY in a few years. We want to spend time together just being married and getting used to living together and seeing each other every single day! But in the future, we hope to be able to have a baby, and I had to include that because this mini album was about our married life together!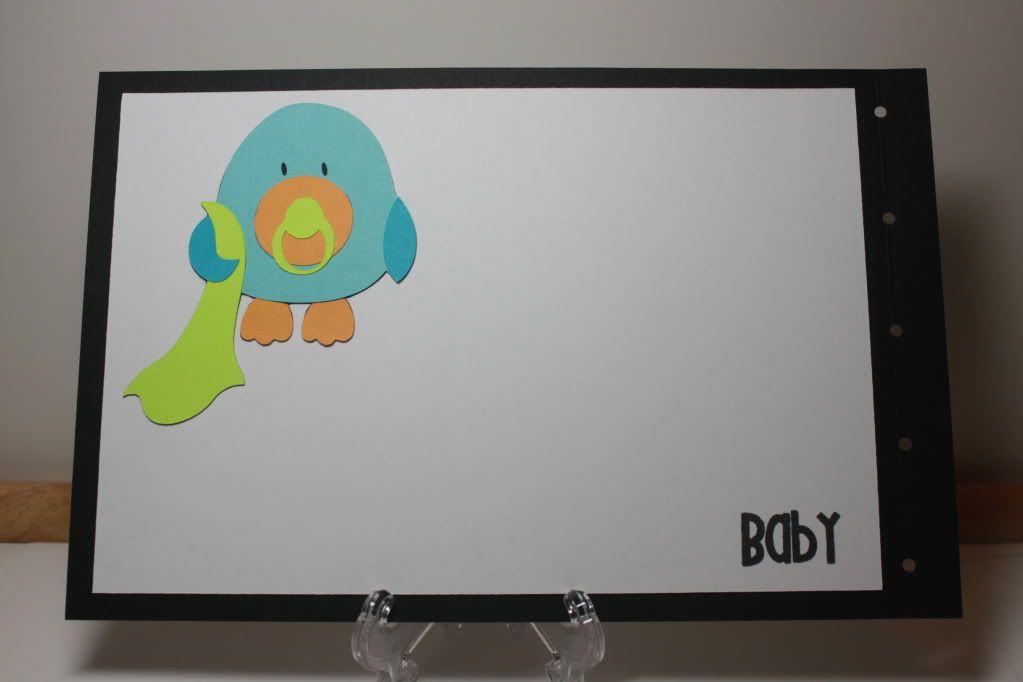 As I said earlier, I bound the book together using the tutorial on The Twinery blog. I used the Peapod and Pink Sorbet twine because pink and green are our colors. I love how it looks all finished and completed. Because of the score line, it's easier for the pages to lie flat as you can see in the following picture.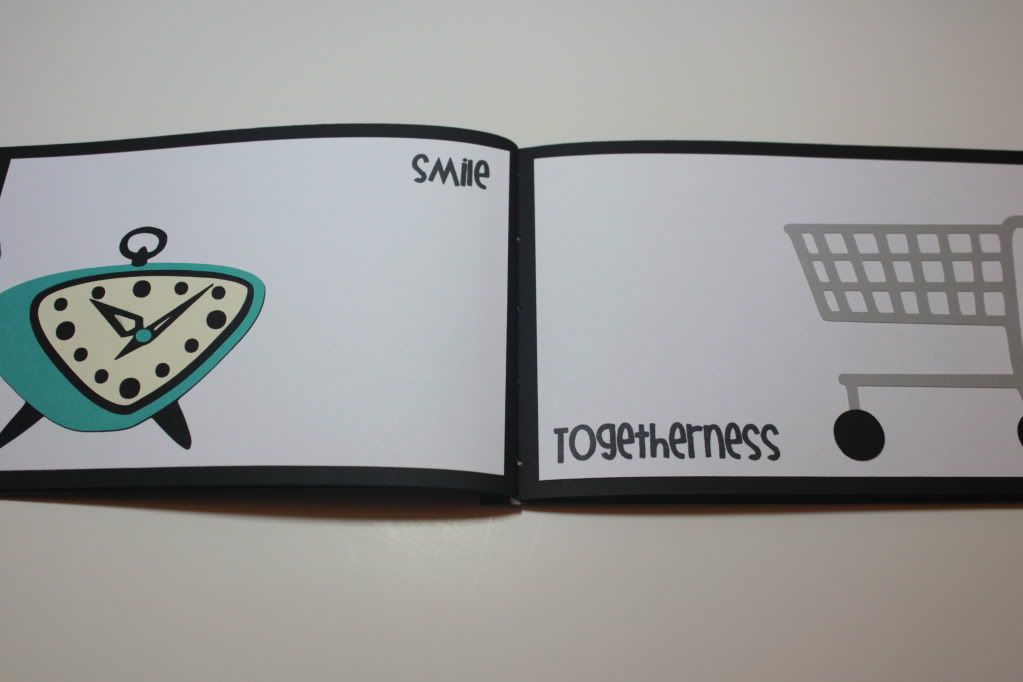 I had so much fun creating this mini album/book for my guy! Now that I've taken pictures of the pages and shared it with all of you lovely readers, I can now fill the pages with my writing before giving it to him.
Thanks for stopping by to take a look at my project. Your next stop is
Bryan
! Here's the full list if you get lost along the way:
Candace
Emily
Kristi
Rachel
(
you are here
)
Bryan
Lisa
Nicole
Tanya
Kathy
Kim
Candace
Jenny
Michelle