Yes, I have been rather absent from my blog! It doesn't mean I'm not crafting though. I have been making cards for my church's bake sale that was postponed to the first Sunday in December due to Hurricane Sandy. The storms we've had lately and the sickness I've dealt with is a whole other story, but right now, I want to focus on the really quick card I made for
Pink by Design's recent challenge
, which was a color theme based on this palette.
As pretty as autumnal cards can be, I didn't really think I could make a card with these colors since I don't have paper that matches it. Just an hour or so ago, however, I decided to take a look because I needed a quick break from my school responsibilities and apartment chores since I'm home today for Veteran's Day. I ended up finding a floral pattern with colors that definitely reminded me of this fall season (even though it seems like winter what with the Nor'easter we just had!).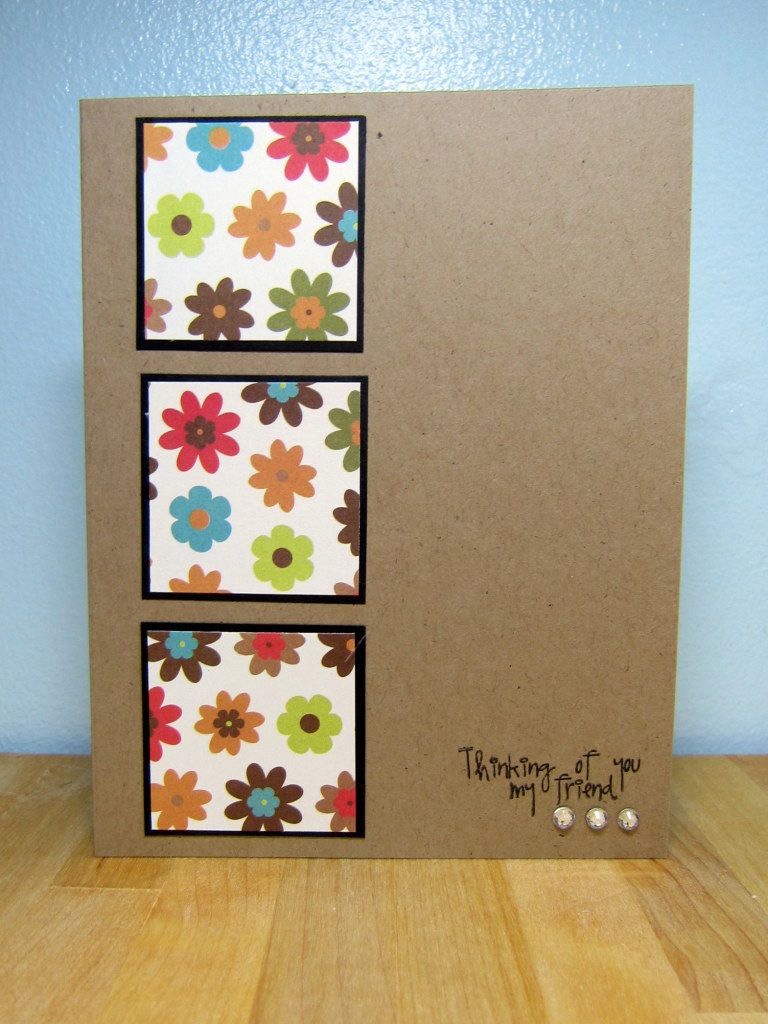 I'm trying to go back to the CAS (clean and simple) style that I really like that showcase the pattern paper itself. I end up pinning a lot of these types of projects on my Pinterest board, but I don't make them often. I figured this was the perfect opportunity since I didn't want anything competing with those colors.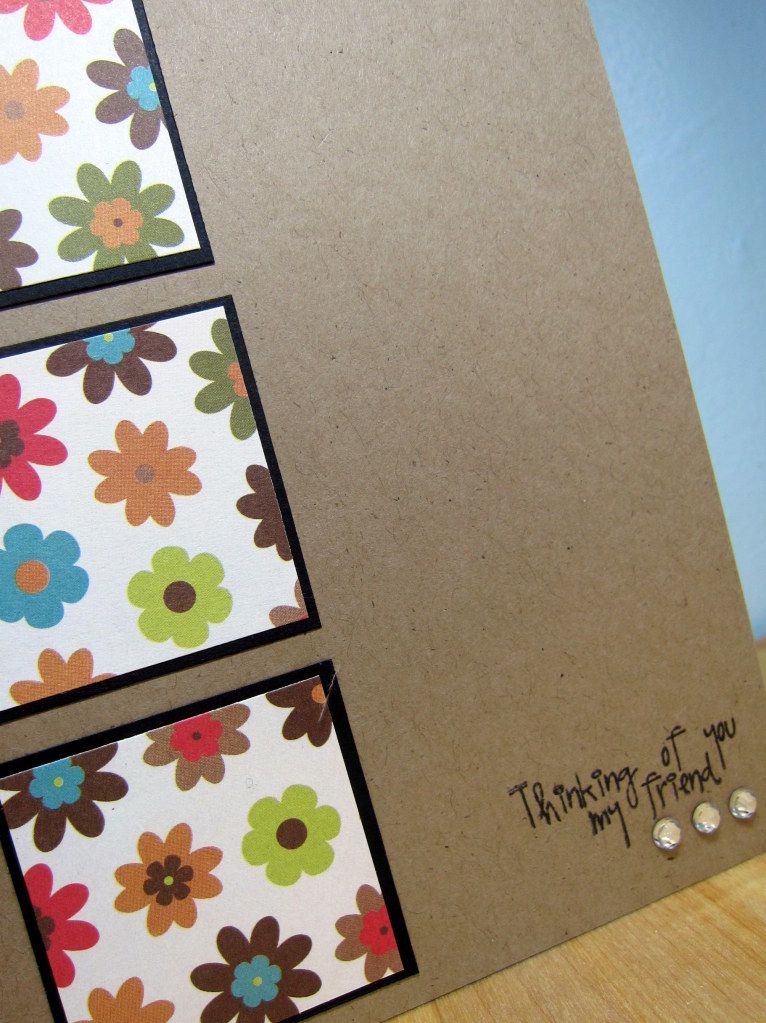 The PBD sentiment is from the set called "Friends to the End." I added the rhinestones just to add another element of 3 to the card. As simple as it is, I like that I was actually able to find a use for the paper!