Last Friday, I read the book
Benji Explores Hong Kong
by Virginia La Torre-Jeker to the 1st and 2nd graders for literacy. I chose that one because (1) I had it in the bookshelf [my mom's friend met the author and had her sign it for us] and (2) I figured a Chinese book would be appropriate for Chinese New Year. It was fun going through the pictures in the book and pointing out what made Hong Kong a little different than NYC.
The project was to make a card with stamped birds. I used the Sandy Lion clear bird stamp and gave 3 birds on cardstock to each child. They then had to draw a "scene" on the front showing something in NY or in the United States that the bird(s) might want to visit. Most of them didn't do that, which I didn't really mind because they were still very into the project. I felt it was about time to introduce the younger ones to the world of stamps! I also brought in one of my phrases from Pink by Design's Woodland Critters set that says "Some Birdy Loves You."
Here are the finished products! I just had to share their cards. One of the 1st graders made the one I like the most (yes, I have a favorite project!). You'll see why in just one moment.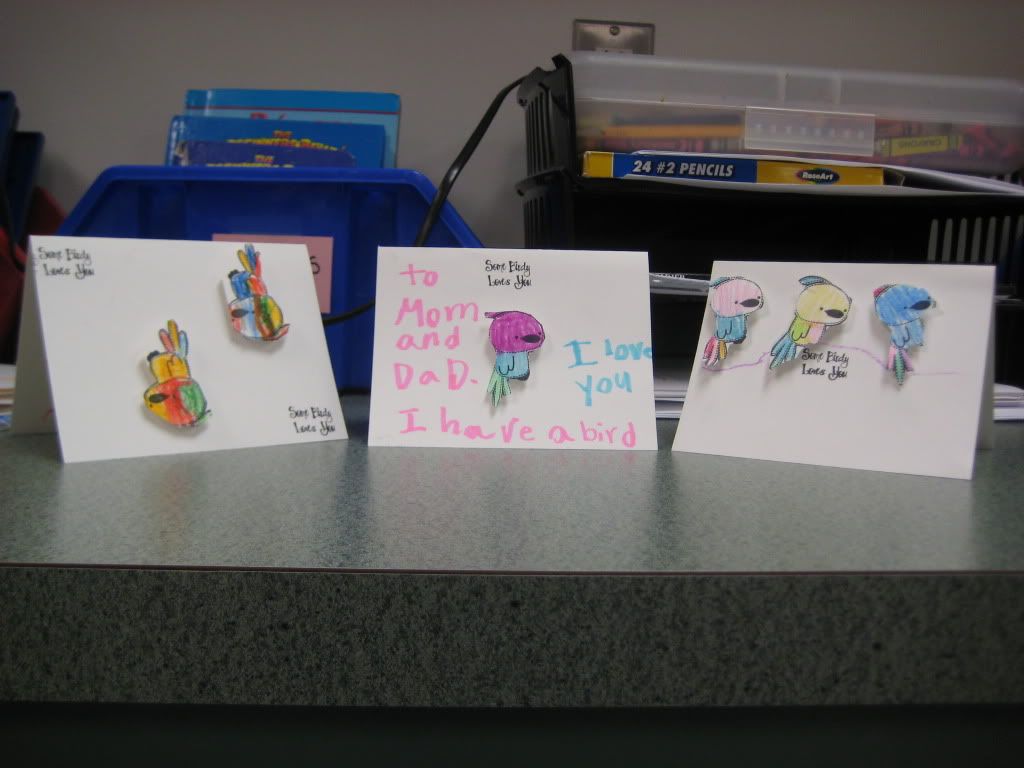 I love how they all wanted to make their birds colorful!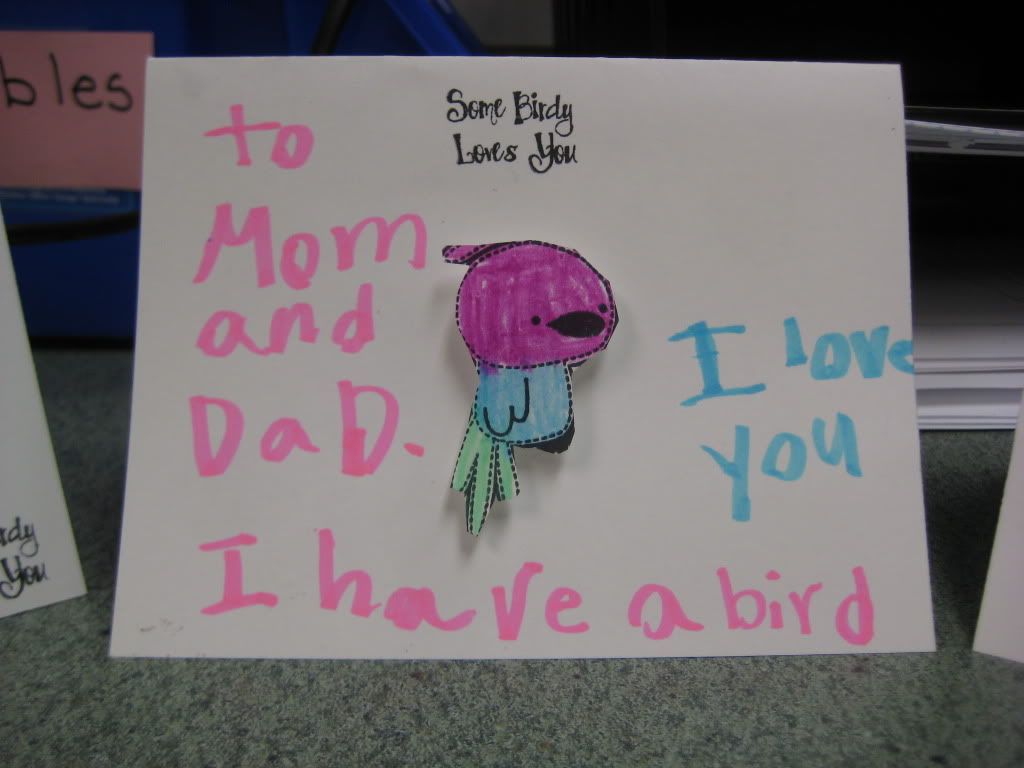 This was by far my favorite in terms of the writing. Haha, "to Mom and DaD. I have a bird."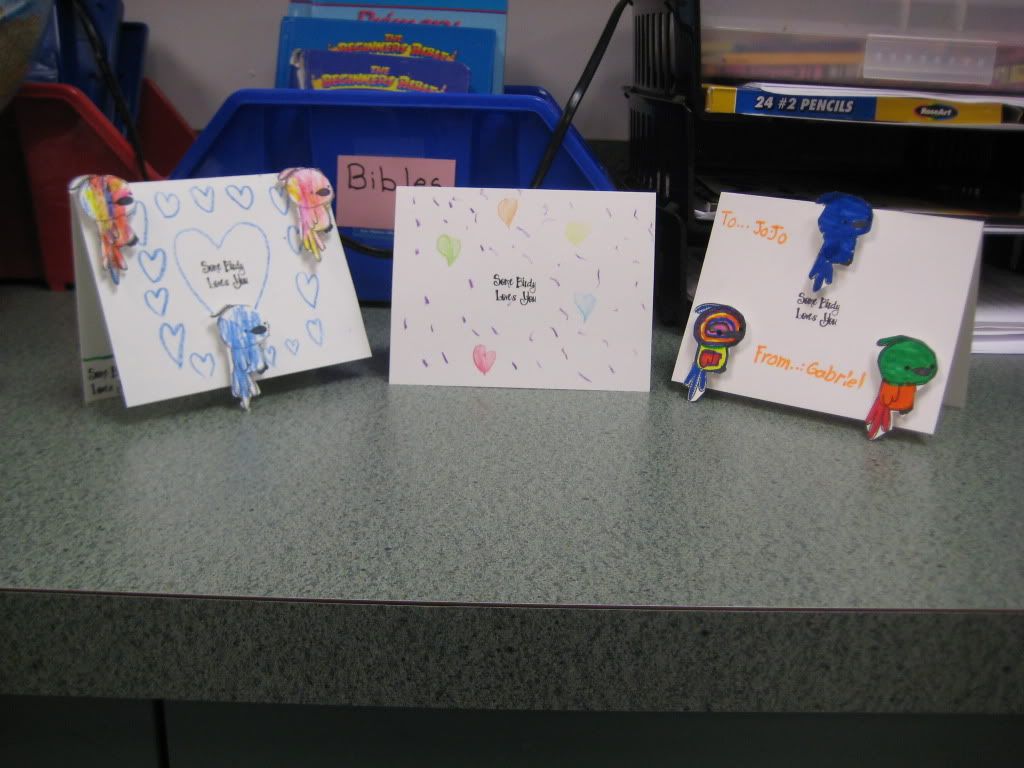 I gave them the foam adhesive squares so that the birds could pop up from the cards.
This one followed my original plan. That's supposed to be a ferry even though it says cruise boat.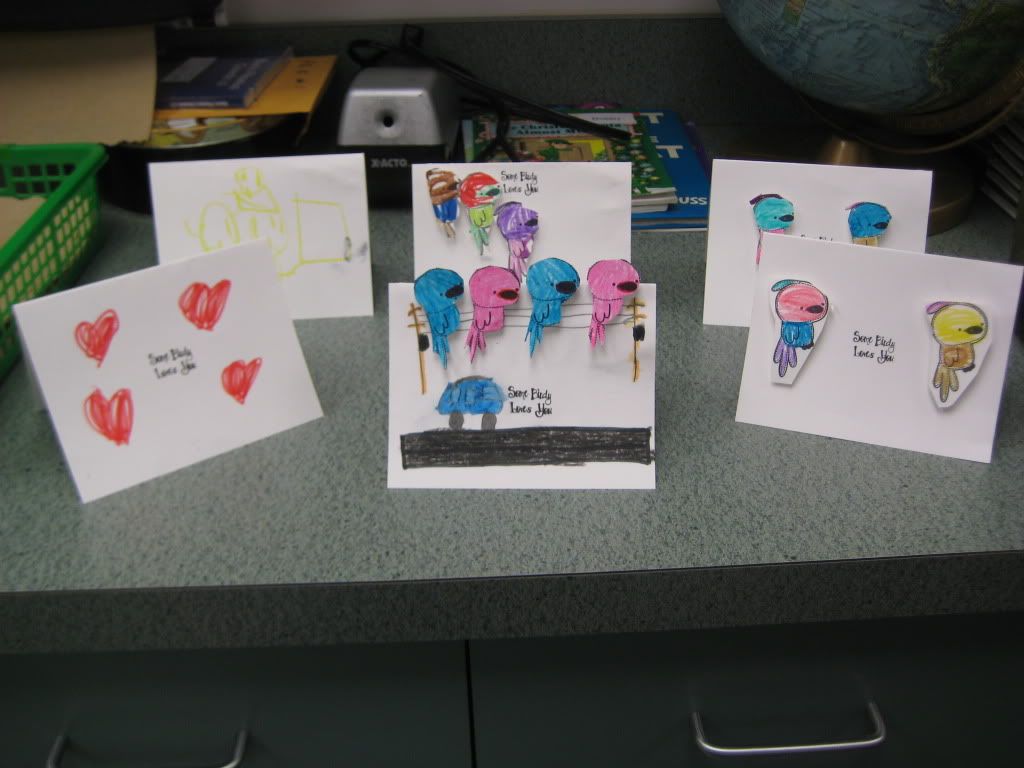 These were the cards made by the 1st grade class.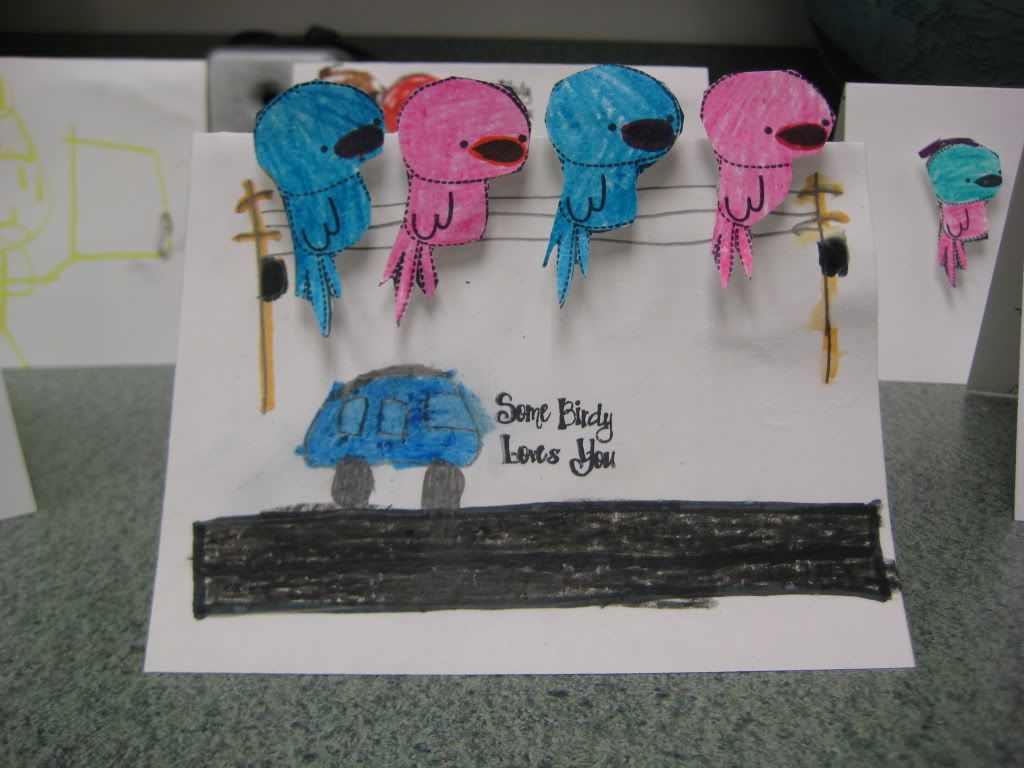 Without a doubt, this was my favorite one! She was so creative! She did ask for another bird, which was fine because I had extra, but look at them sitting there on the telephone line! So cute!
I'm glad that I get to do some sort of crafting each week for and with the little kids when I see them on Fridays. I've been too busy to do any other crafting at this moment, but this gives me an opportunity to share my love!