Two years ago, Howard bought Crumbs cupcakes home for my birthday. In all honesty, I don't think they were the greatest cupcakes in comparison to other cupcakes, but the fact that there are so many flavor combinations makes it a special treat! Plus, it was a cupcake! It just baffles me how much things can cost when purchased in the city. It's not normally something we'd spend money on, so the fact that Howard went and picked two of them for us to share over the course of two days was such a romantic gesture (especially because she picked chocolate ones!) and definitely a satisfactory treat for a birthday celebration.
Now when I make birthday cards, I feel that there's even more reason to use cupcakes on them! This cupcake was a freebie from Miss Kate Cuttables. I kept the colors the same as the sample image because I thought it was a good mix for a unisex card. Yum to chocolate frosted cupcakes!
The sentiment is from Pink by Design's set called "Birthday, Birthday." If you've been following me for a while, you know just how often I use that set! I wish there was a set like that for "thank you." I might have to place an order with Papertrey Ink to get some of the mini stamp sets that just have one simple sentiment in different fonts. It's nice to be able to choose on to fit the design of the card.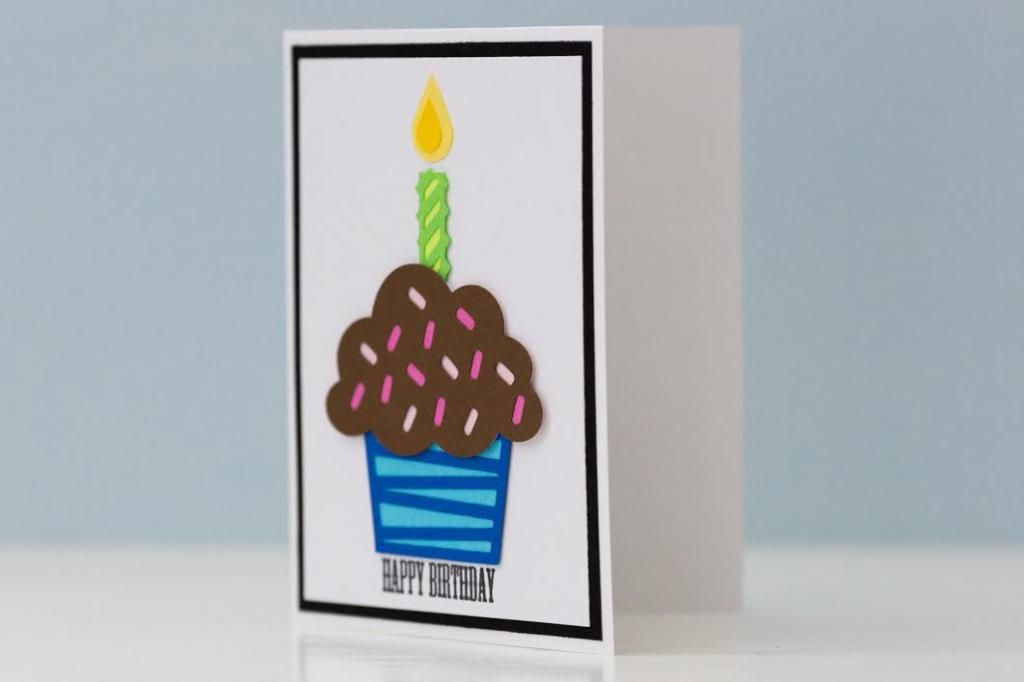 I think this simplistic card would be something my grandpa would use, so I think it really worked for this set of 4 that I made for him.