I'm a paper crafter. I've always been into paper crafting since I was really young. I use stamps and now the Cricut, but that's pretty much it. I don't explore other mediums rather often. That's part of the reason why I started The Greeting Farm's HeART Journaling because I wanted to be "forced" to try new things without worrying about making a mistake.* Paint is one thing that doesn't seem as if it's made for me because it's a bit too free form! I'm not artistic; I'm crafty!
Well, our crafty friend Martha is making that a bit difficult for me though!
Back in August, Howard accompanied me on a trip to Michaels. We were just taking our time and walking around when we saw the paint aisle had changed since the last time we had been there. They were stocking the aisle with new products by Martha Stewart! Wait, glittery paint? Um, I want some!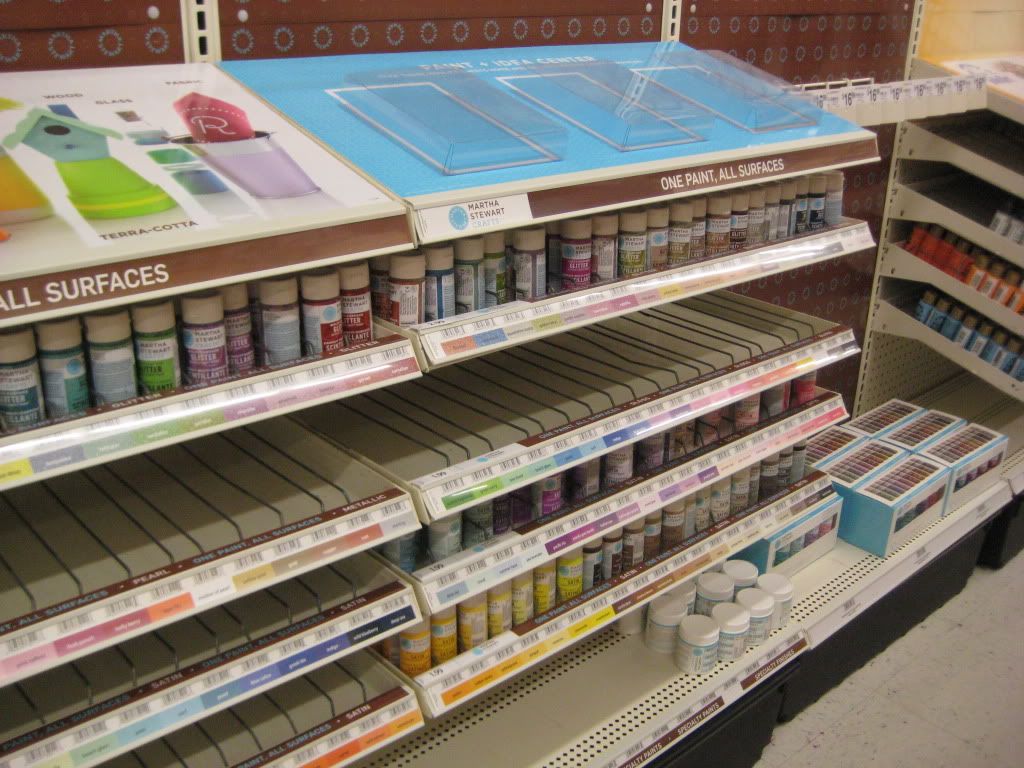 I don't know what I'd do with any of these paints, but putting glitter or shine or shimmer in anything definitely lures me! Maybe I'll look into wood pieces or other things around the house to up-cycle or alter. No, I haven't purchased any yet, and I don't intend to, but boy, I always love looking at all the new products and tools she makes (haha, even though I'm not a fan of actually watching her).
*
Alas, I have dropped out after week 5. I debated it for a while and discussed it with Howard. I was having issues doing the assignments because although I had fun doing them and was happy to complete them, it hung over my head like a homework assignment with the Thursday due date. I knew that if I was feeling that way during the summer, it'd be even worse during the school year. Now that I've been back to work for 3 days (teachers only), I'm glad I made that decision. Too much to do!