Back in August, one of my friends who moved to California got married. I couldn't make it out to the wedding, but my cousin went because she was a bridesmaid. Since she was heading to the West Coast, she asked on Facebook for any restaurant recommendations, and someone we know from our church who also lives in California gave her many suggestions. Because of that, my cousin asked if I could make a card that had food on it. Although this took a lot of time to do because of all the pieces, it's so far one of my favorite custom order cards!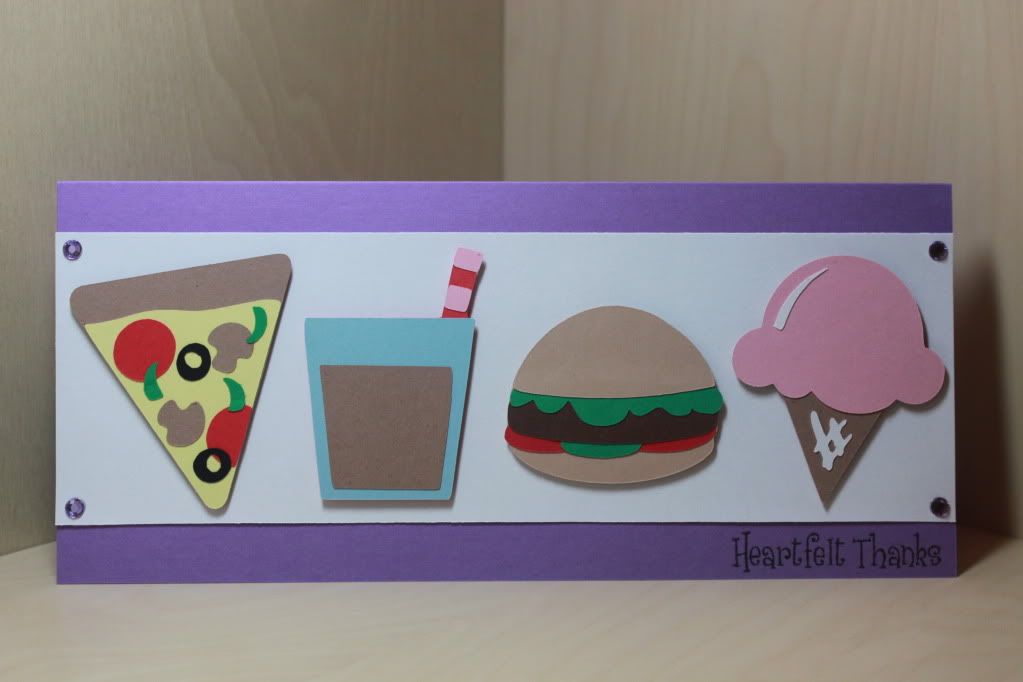 I cut the images from Simply Charmed. I used my Gypsy to hide all the faces because I didn't want them on this particular card. I don't know what foods my cousin ate while in California, so I picked a variety of food that would be colorful! My favorite is actually the ice cream cone. Normally, I would've thought it'd be kind of plain, but the extra white pieces really make it more interesting! I actually had to cut the hamburger out again because when it was way too large when I cut it at the same height as everything else, haha. Monster burger!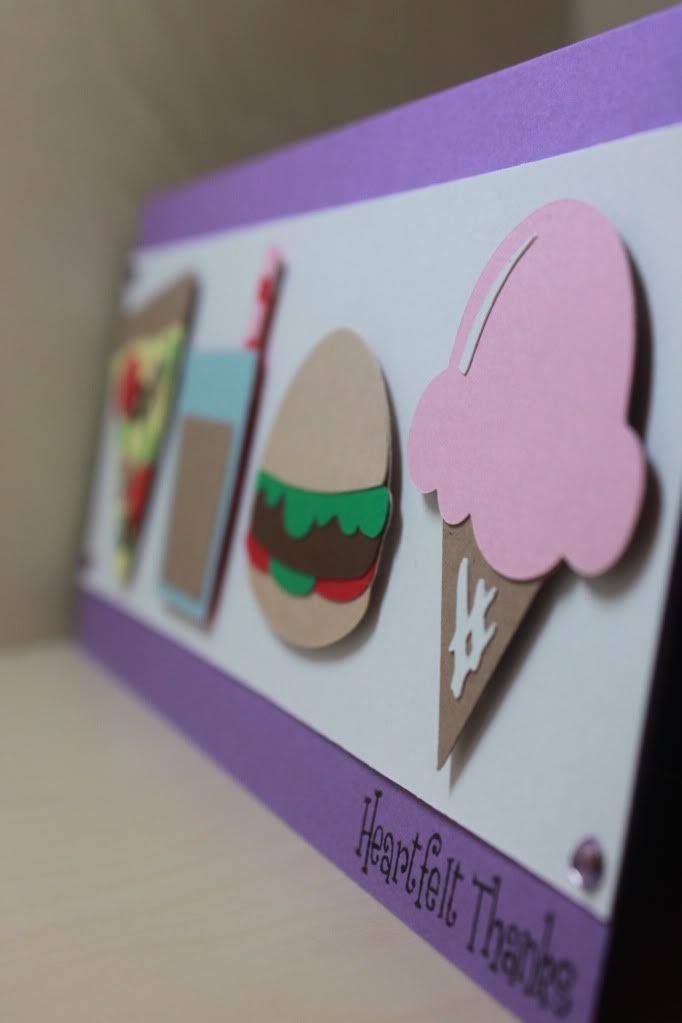 I adhered it to white paper that was then put on the purple cardstock. I'm loving the long cards, so I made this one 4x9 since it'd be able to fit all the food on it. It's a great size for business envelopes. I think that's fun too because it'll make people not suspect that it's a card, and they won't know until it's opened! I also added the sentiment from the Inkadinkado "Thank You Words" set (I bought it for 50% off the last time stamps were on sale; I figured it'd be useful to have "thank you" in all different fonts and sizes). The last thing I did was add the bling at the corners to tie together the purple theme. Really fun card to make especially because there aren't many occasions for me to use these food cuts!