One of the Cricut cuts that I mass produced but didn't end up using on cards for the bake sale was the flip flops and sunglasses from Pack Your Bags. That was the latest cartridge that I purchased due to an AC Moore sale and the lovely $10 gift certificate I got from their rewards program (WHY did they not come out with sooner?! I have spent SO much money at AC Moore over the years!!!). I decided to stray from my usual pink color choice and go with purple instead.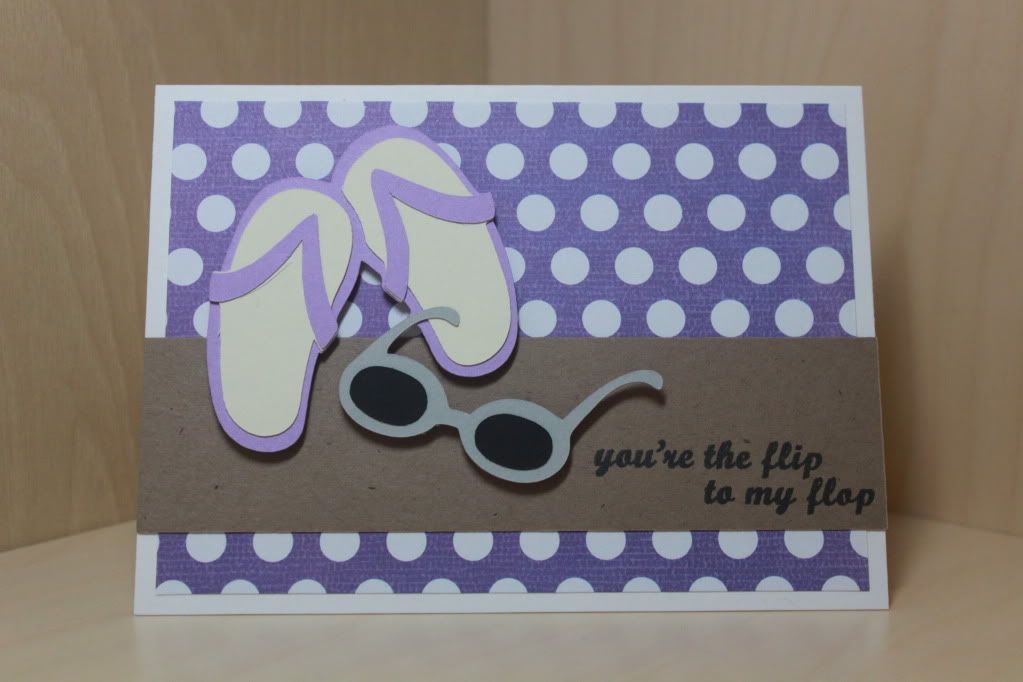 I then chose a polka dot pattern paper, which I actually really like. I tend to not use my pattern papers very often because I don't know how to layer them very well or match them. I literally went through almost every single one of my paper pads with the Cricut cut in hand to see if it would "match." Once I saw the polka dot, I knew it would be perfect because it just reminds me of the beach (even though I personally don't like the beach!). To go along with the beach-y theme, I used a strip of kraft cardstock because it reminded me of sand.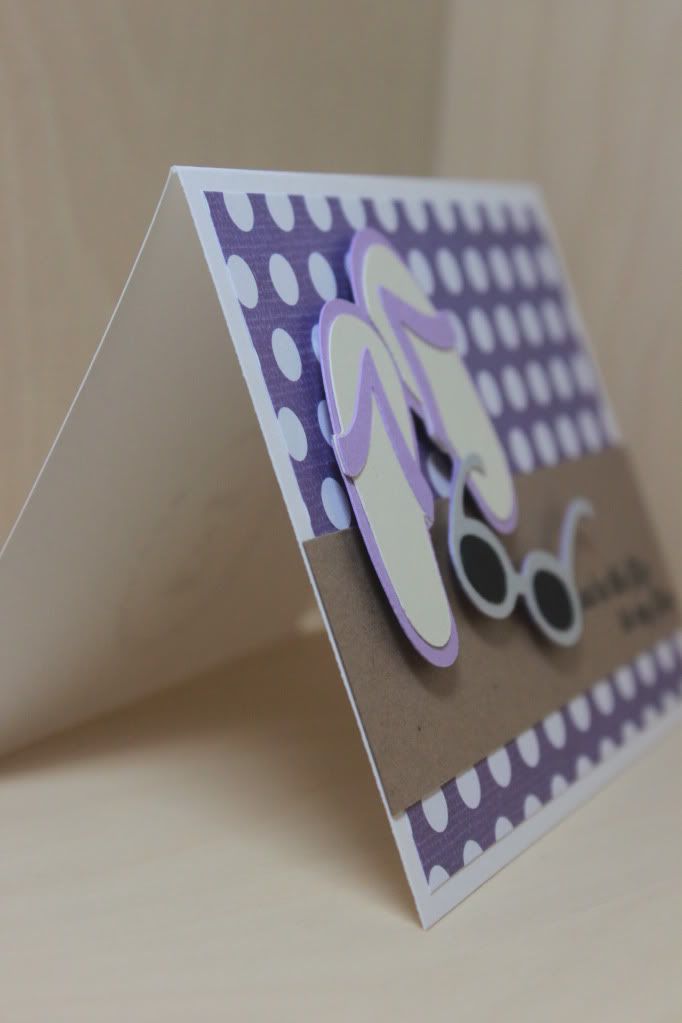 The sentiment is from Pink by Design's "Summer Vacation." That was one of the sentiments that really pulled me to that particular set! I keep finding more and more sentiments that I love that I end up wanting, but thankfully, I've been really good about my spending lately. A ton of sentiment choices means that there are a TON of cards that I still have to make!