If you've been following my blog over the more recent weeks, you clearly know that couponing has become one of my favorite hobbies. It's amazing how much you can save just by doing some research and learning how to stack coupons and watch for sales. If I sat down and actually calculated the amount of money we spent during our first few months or even first full year of marriage versus what we spend now on groceries and necessities, I'd be hoping for an opportunity to go back in time and give myself a slap or two as a wake up call!
However, despite the incessant posts about couponing, it's not the only thing I'm enjoying right now as hard as it may be to believe. There are a few other things that I think would fall under my "favorites" that I'd like to share with you! I know other bloggers write about favorite things on Fridays or have segments depending on the day of the week, but I don't know how good I'll be about that so I'm not going to promise anything other than my continued random outbursts!
Favorite #1: Skippy Natural Peanut Butter Spread with Dark Chocolate
I've never been a fan of eating waffles with syrup mainly because of its stickiness and the sweetness. On occasion, I'd drizzle a little bit on a waffle to have an extra sugary jolt in the morning especially being hypoglycemic, but what I typically enjoyed was peanut butter on my freshly toasted Eggo.
Unfortunately, over the past year or two, peanut butter has been giving me heartburn and discomfort especially in the morning, so I've been avoiding one of my favorite quick protein and carb breakfast. That all changed when I heard about Skippy Natural Peanut Butter Spread with Dark Chocolate. We picked it up at Pathmark when there was a $1.99 sale on Skippy with a coupon. Love the doubling of coupons at Pathmark and Stop & Shop! Oh wait, I shouldn't be writing about coupons here ...
I tried this chocolate-y spread on a waffle many times, and it's been so delicious! It hasn't really given me stomach issues, so that's why I'm a fan of it. I especially wanted to see how it compares to Nutella, and I actually like it more than I like Nutella. That could be because I feel as if I need to be in a certain mood to enjoy the taste of hazelnut. Plus, it helps that Skippy is much cheaper than Hazelnut!
Favorite #2: Kitchen Nightmares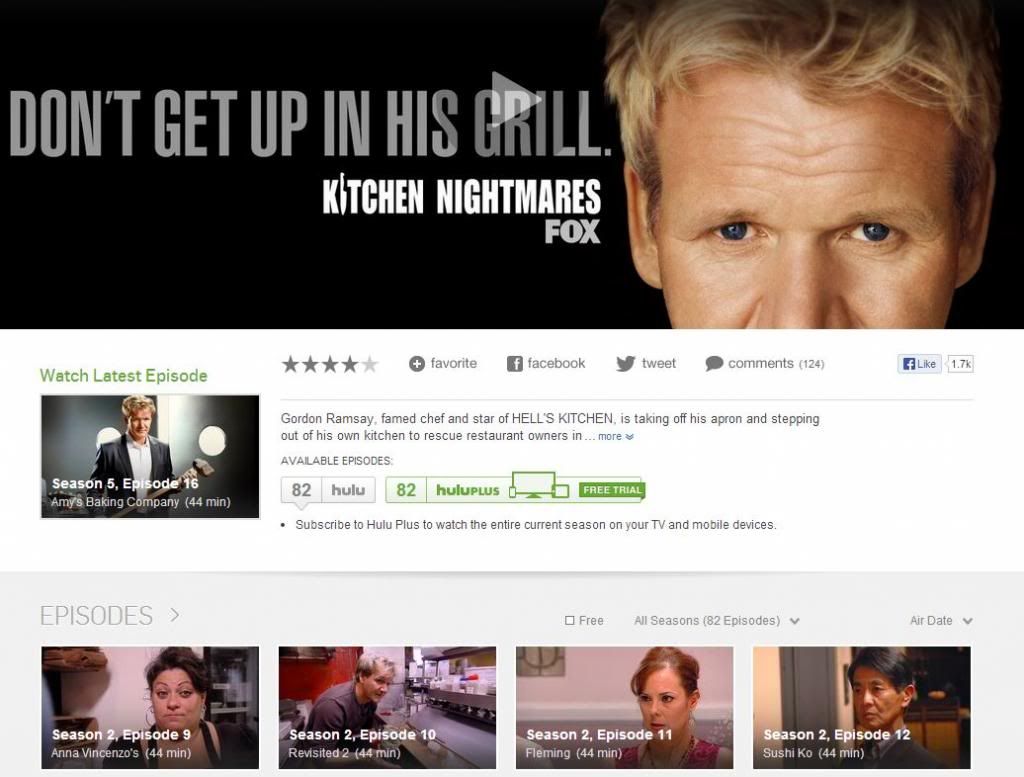 Before I got married and left my parents' house, we often watched Restaurant Impossible with Robert Irvine. It was entertaining for us to see how he would help the owners of a restaurant do things the right way. We couldn't believe just how many establishments on the series have frozen food and use microwaves to cook! I wanted to watch more episodes at our apartment, but we don't have a TV, so I had to search online for some. There are only a few on YouTube, so I started watching Kitchen Nightmares on Netflix. And now I just discovered that more seasons are available on Hulu, yay!
First of all, I have to point out that I truly dislike how Gordon Ramsay spews out so many profanities. He has a completely different approach than Robert Irvine. But the basis of the show itself in terms of seeing a restaurant get back on the right path is what intrigues me. Yes, I'm fully aware that this is still a reality show and things are contrived, but I still think it's entertaining.
Oh, except for the ones that have cockroaches and mold everywhere. Blech!
Favorite #3: Oriental Trading Double Sided Tape Rolls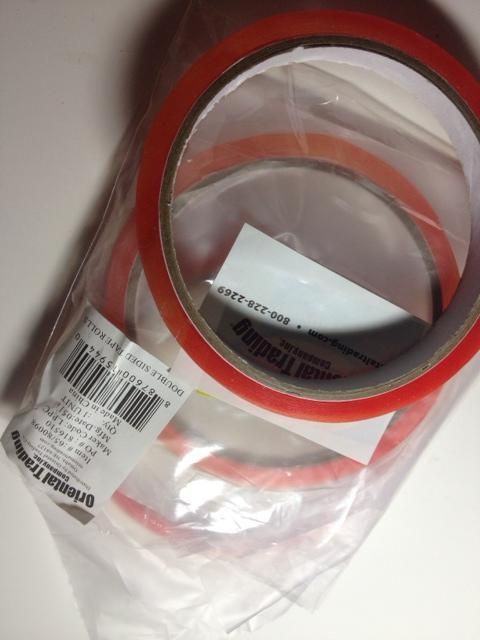 After a few years of crafting, I read a lot about Scor-Tape and other redline tape by companies like Ranger. I wanted to try it because I know it's supposed to work really well with putting together 3-D paper items. In the past, I've always used my Scotch ATG gun, but over time, some of the things would start to fall apart. I decided to buy some redline tape from Oriental Trading. I don't now just how well it'll last in the long run as I only just began using it, but so far, I can see that it's better than using an ATG gun. If this doesn't have long staying power, I will invest in more expensive redline tape, but I know now that it's easy to work with and sometimes easier than using a tape runner.
Of course, let's not forget the best of all Friday favorites ... I get to spend the weekend with Howard! Yay!