Last year when we had the blackout due to Hurricane Sandy, Howard and I crafted by candlelight to kill the time. It's so strange that we were initially at a loss for what to do because so much of it is dependent on Netflix and our computers. It was so loud out with the wind that sleeping wasn't really a possibility either especially with my anxiety that the windows would blow in, which is right where our bed is located. So that meant crafting in the dark! It ended up being one of my favorite memories of our first year of marriage (minus the devastating storm aspect of it).
This is one of the cards that Howard made. It's definitely so him! He started by searching for a sentiment that he wanted to work with and found the "I love you s'more" in Pink by Design's set "Woodland Critters." He chose colors from my cardstock and then made some squares using a punch. Then he played around with the geometric design to figure out proper spacing to make it obvious that it was a s'more while still being his style. I really love how it came out! He should have entered it in a CASual Fridays challenge or something!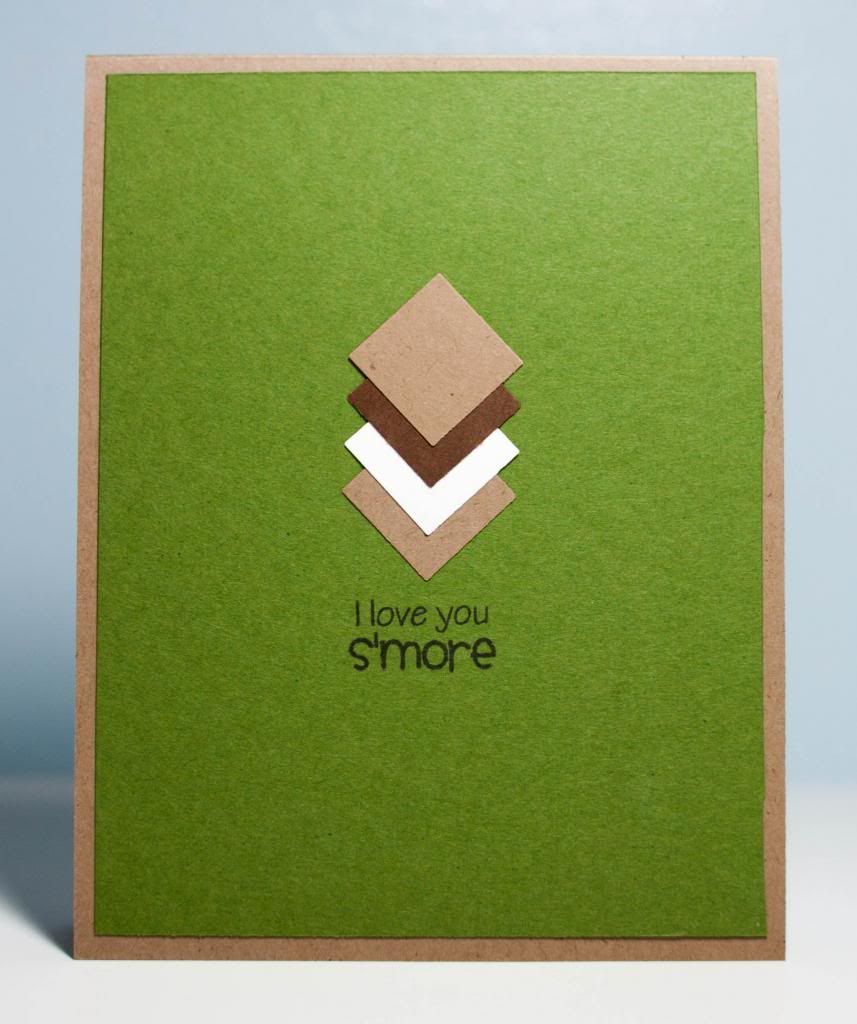 Clearly, you can see that his style is different than mine because my s'mores would've had a smiley face on it or something, haha. I think that the two of us should craft together more!