One of the cards that I've been dying to recreate is based on this card I saw on
Faith Abigail Designs
and pinned on Pinterest. I thought that the cake on the cake stand from the Sweet Treats cartridge looked so perfect on a 4''x9'' card, which basically mean it fits inside a business envelope. I am so intrigued by the idea of cards in business envelopes because that means if you send it in the mail, the recipient doesn't expect it to be a birthday card!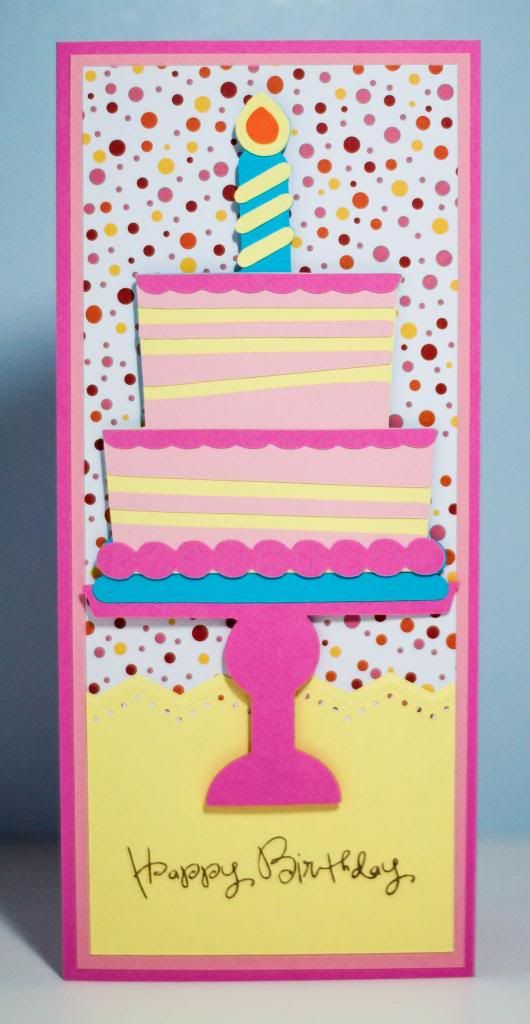 I only made the slightest variations to the card because I really LOVED the card she made. I think there's a lot going on with this card in terms of the bright colors, but its cheery look is just perfect for a birthday celebration.
The measurements can be found on her blog post, so I'm not going to get into that here, but the sentiment I used is from Pink by Design's set called "Birthday, Birthday." This card can be found in my Facebook store if you're interested!