When I got the email that my plum Expression was finally at the Walmart store, I was ecstatic! I couldn't go pick it up until that Saturday though (1/16). At the store, I was giddy knowing that I was near it! But before I went to go pick it up, we took a little bit of time looking around. Where did I want to go? THE CRAFTING AISLE.
I have NEVER been in the crafting aisle before knowing that they had Cricut Lite cartridges. I'm sure I've seen it and just passed it. I thought it was cool to see them in real life even though (1) all of them were $39 and (2) I cannot buy cartridges anymore because I already have a ton!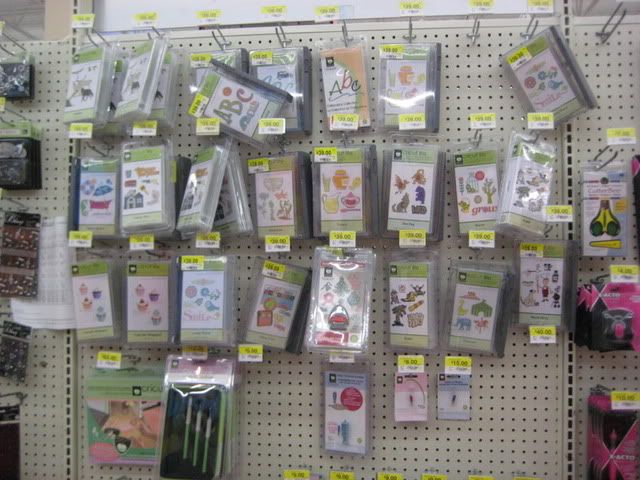 I was excited to see the Cricut tool kit and spatula because I knew it would be in my bundle! I looked down below and saw that they had a few Baby Bugs and Creates available, even one in black.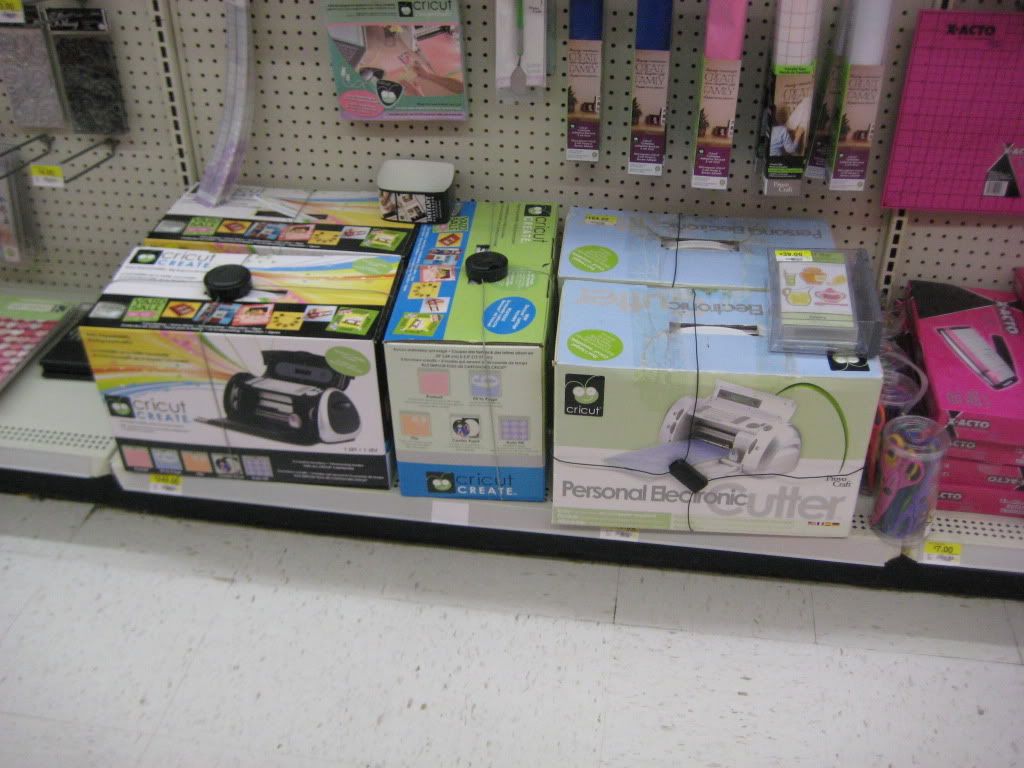 How fun! It must be such an experience to head to a Walmart and buy one of these machines right away. I had to deal with the whole Site-to-Store experience. Oh, I also saw that Walmart had pretty inexpensive paper packs. Well, inexpensive based on what I know about paper prices. How good the paper is in the Cricut is something I don't know at this point. I'll keep that info stored in the back of my mind!
We looked around some more. I still need the plastic folders for the math workbooks for my 6th and 7th graders, but I couldn't find them. Oh well. I did see color Brita things though! Howard said they have a bunch of them in different colors at Target. When we get married, I definitely want a colored one!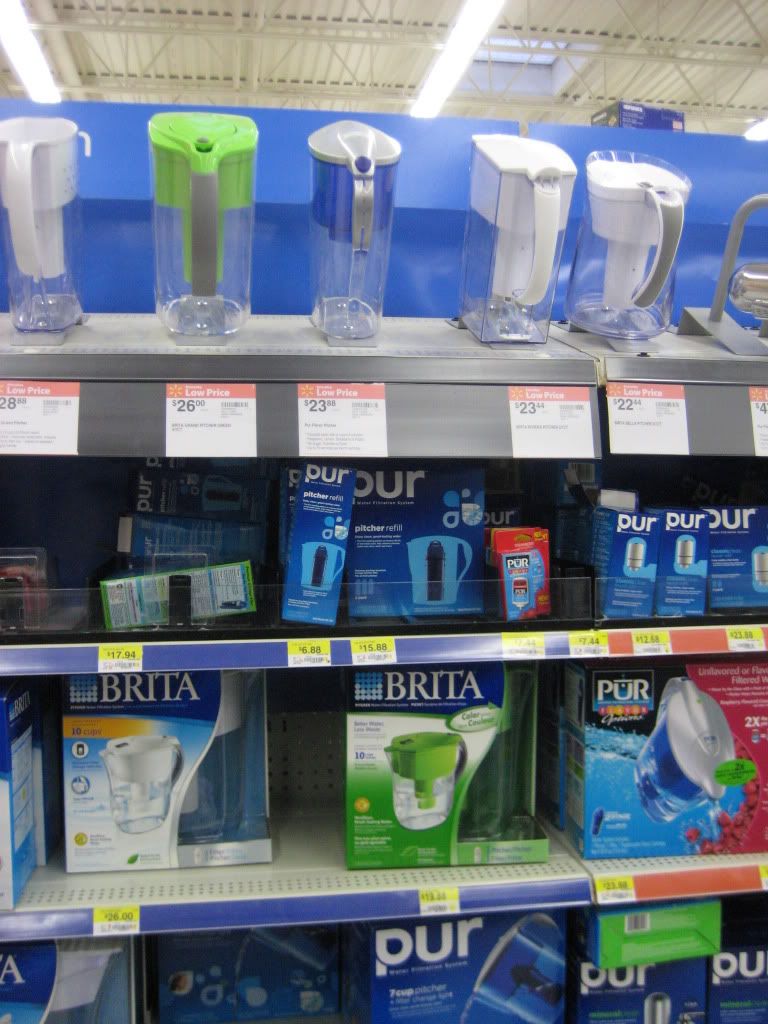 My nerdy fiance immediately spotted Tron cards for Valentine's Day. You know, the small ones that kids get to write one to everyone in their class. They had such funny sayings on them! They said stuff like, "Valentine, Return to the grid!" and "You're a game winner, Valentine!" I was amused by them!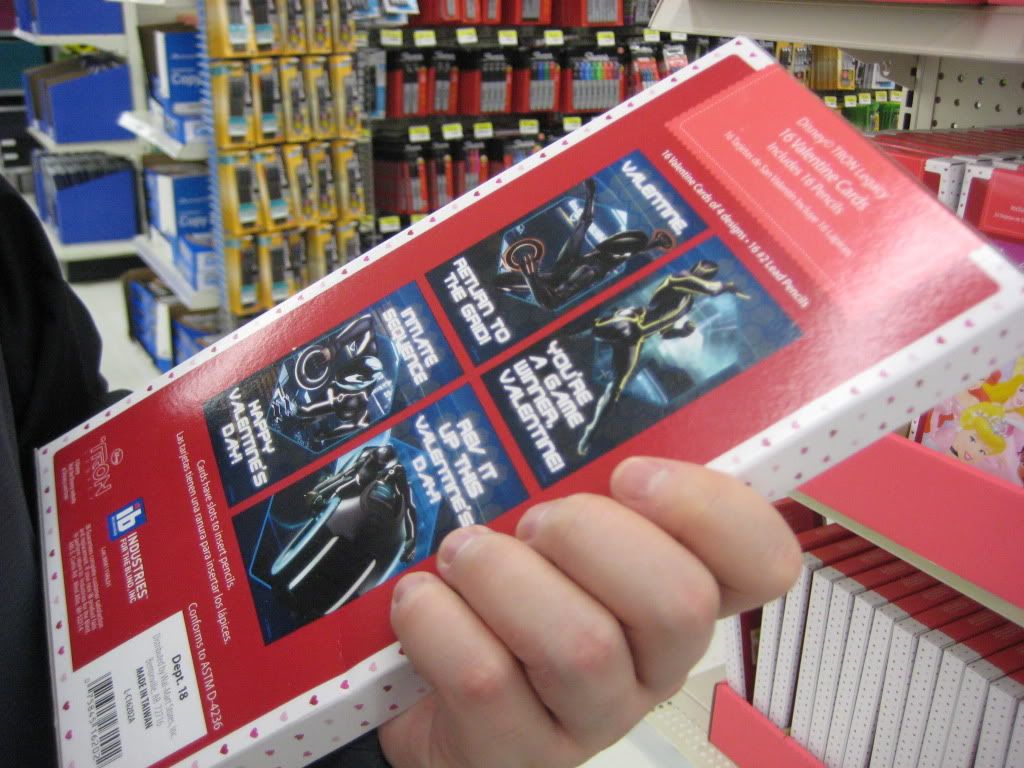 Well, we eventually made it to the back of the store. Unfortunately, no one was there. The printout email said that if no one was there, I could find a touch screen to call for assistance. Well, I didn't see any of that around! It was right by the back stock room or whatever too, and all these Walmart associates would walk by and we tried getting their attention. Then another group of guys showed up hoping to pick something up from Site-to-Store as well. Two Walmart associates said that they'd try to find someone, but I guess they weren't really concerned because they were leaving after finishing their shift. Great customer service.
At that time, another group of women came by to pick something up from Site-to-Store. I was about to call the store and tell them we were there, but this one worker came by and asked if we were being helped. Since we weren't, she actually DID get someone to come by and help us. Yay for her!
I was the first one that the guy helped. He tried typing the number in, but it kept saying that it was incorrect and there was no package for that number. I don't know why he didn't scan the bar code at the top. He had to do it the long way by looking up my last name and getting the number that way (even though that SAME number that he wrote on the paper matched the one on the email ...). Well, he went to the back and brought out my big box!!! Yay! Then he went back to get my smaller box that had my extra cutting mats, spatula, and tool kit. I was thrilled even though I had to wait a long time. I signed the confirmation slip and we were on our way!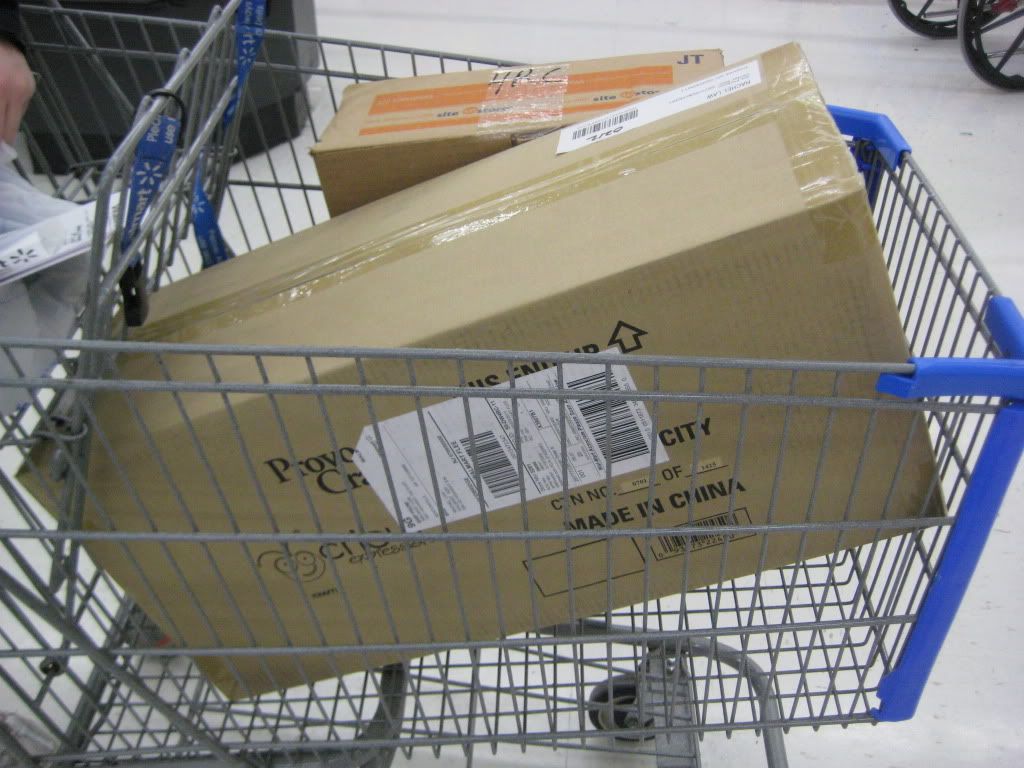 If you've been following my blog, you've seen the video of my opening that huge package. More videos and pictures will be on their way!