I didn't even realize that my new plum E matches the color of my blog! My fiancé pointed it out to me. He said it was funny that I was disappointed in the color of the E since it matches so well. I'm not disappointed with it like I don't want it; it was just because it wasn't what I expected. Now though, I really do like the color!
Anyway, here are the pictures from opening it and making that first cut! I had to quickly read the sticker that was on the front of the machine. Due to all the research and reading I did beforehand, I already knew what was written there. It was reminding me to make sure I had 12 inches in the front and 12 inches in the back of it when cutting. The reason for that is because the mat needs room to move. If it bumps into something, it could mess up the cut.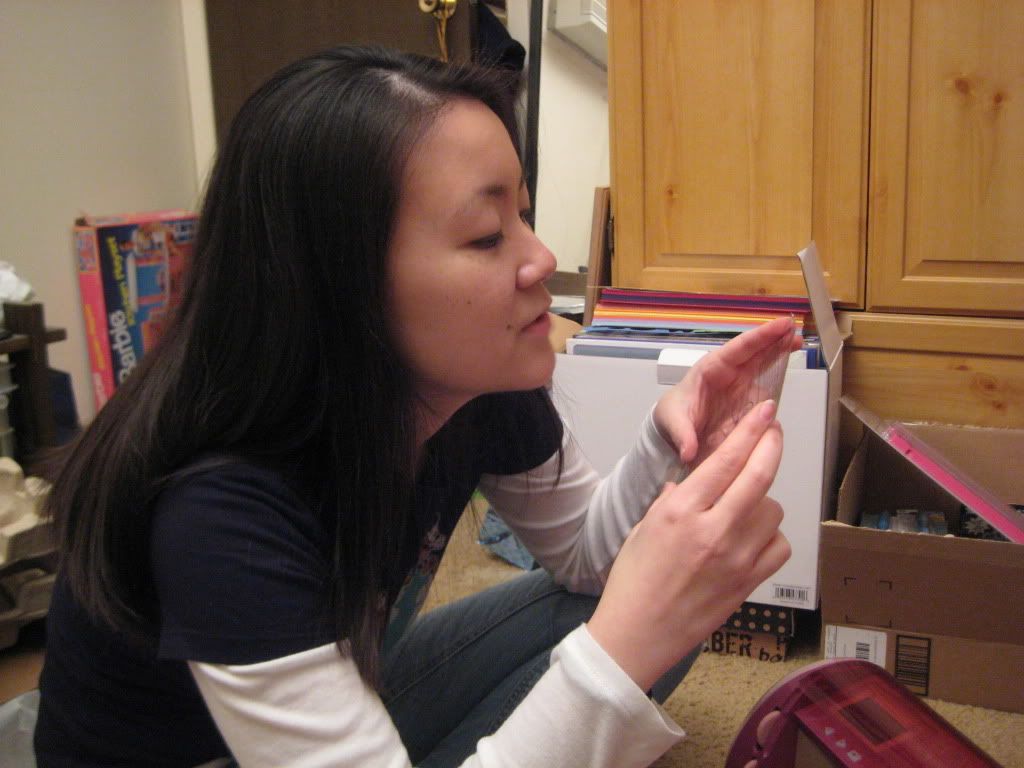 Look at this gorgeous machine! It's kind of strange that I own a MACHINE. I mean, I have a netbook and a nook, but this is much larger! Haha, you can also see my Cub Condo in the background for my Build-a-Bear bear, Howie Wary Bear! (He was part of the Christmas present from Howard! I've wanted one for a long time, but that's a different story for a different post!).
It's my new buddy at home!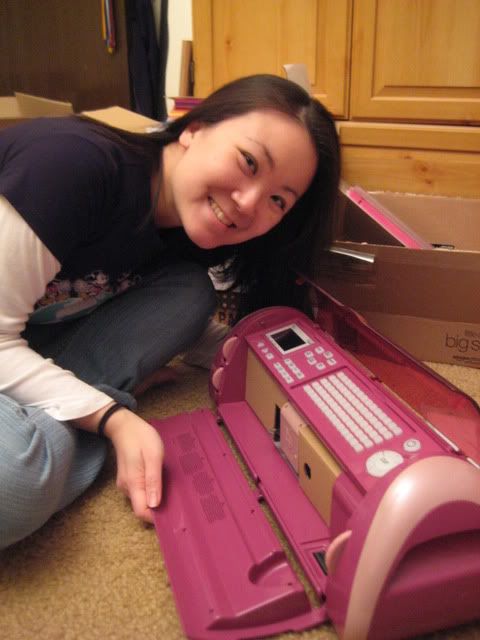 I've seen so many people press the cut button as I watched videos on YouTube. I've also seen people move the blade to a certain part of the mat. It was so cool that I could actually touch it myself! I know that sounds weird, but it's very different to be able to understand what people talk about through personal experience.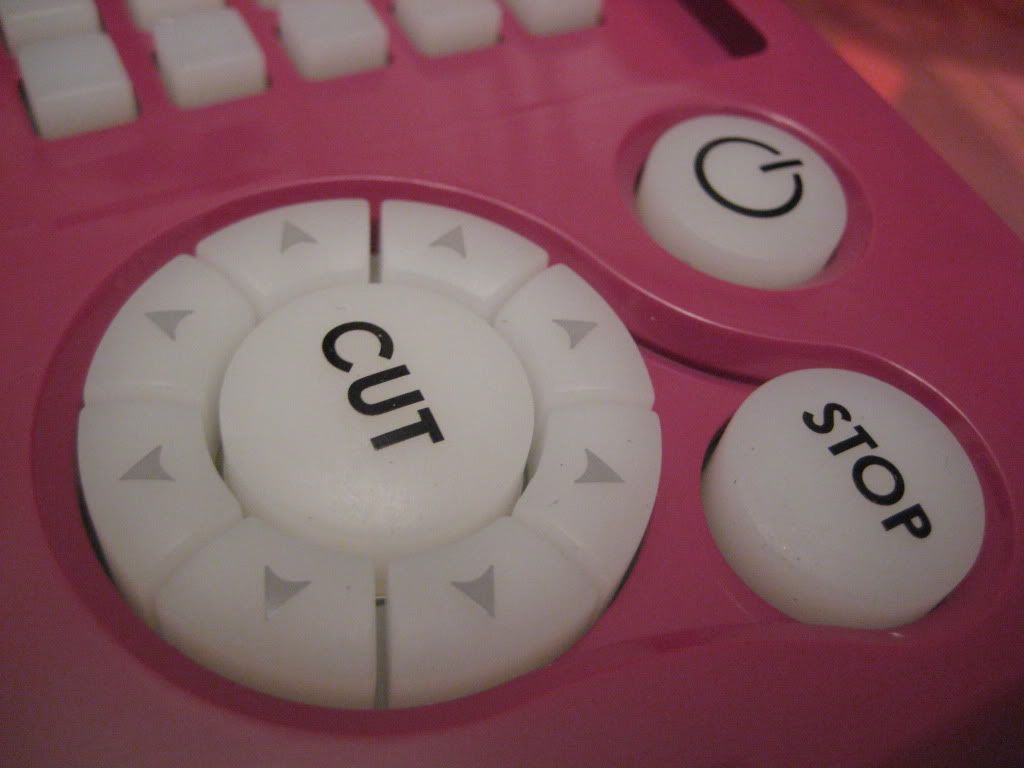 The little screen can be propped up and out so it's easier to see the measurements or the image of what you're going to cut. Something so simple is good because it makes it easier not having to be above the whole machine. I think I'm going to end up leaving that plastic screen cover on for as long as I can!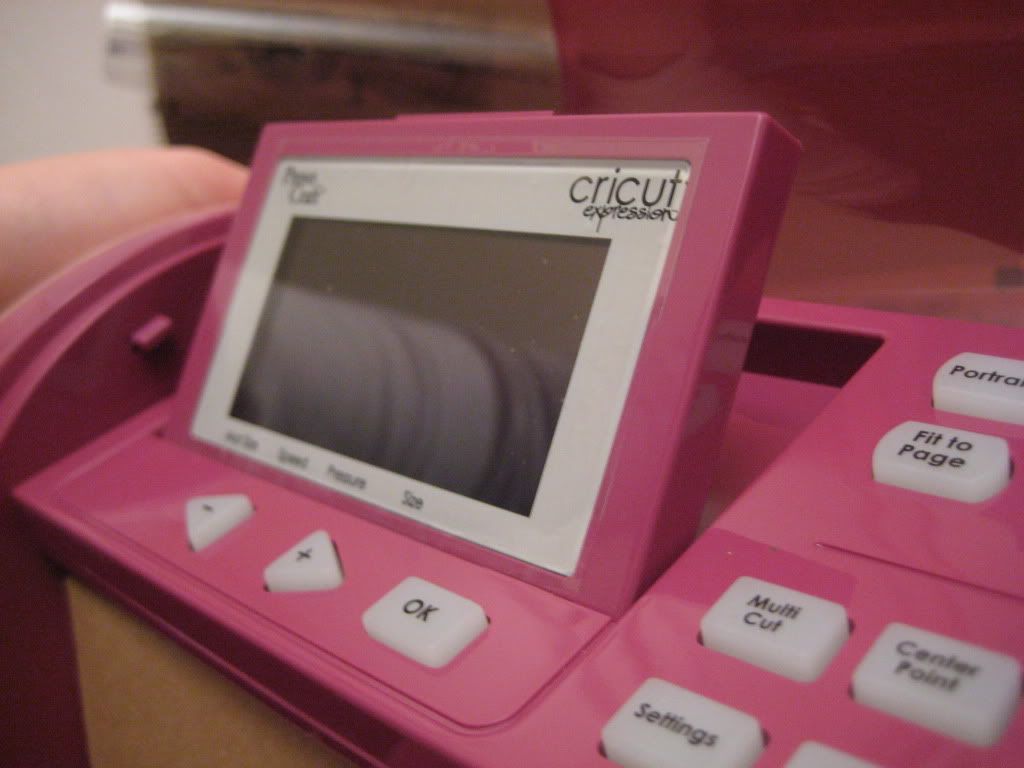 This is the slot for the cartridge. It's a rule to put the cartridge in before turning it on. Then there's also a rule that says you have to turn off the entire machine to switch cartridges. I know there are some people who say that that's not necessary, but I'm going to do that all the time just to be safe.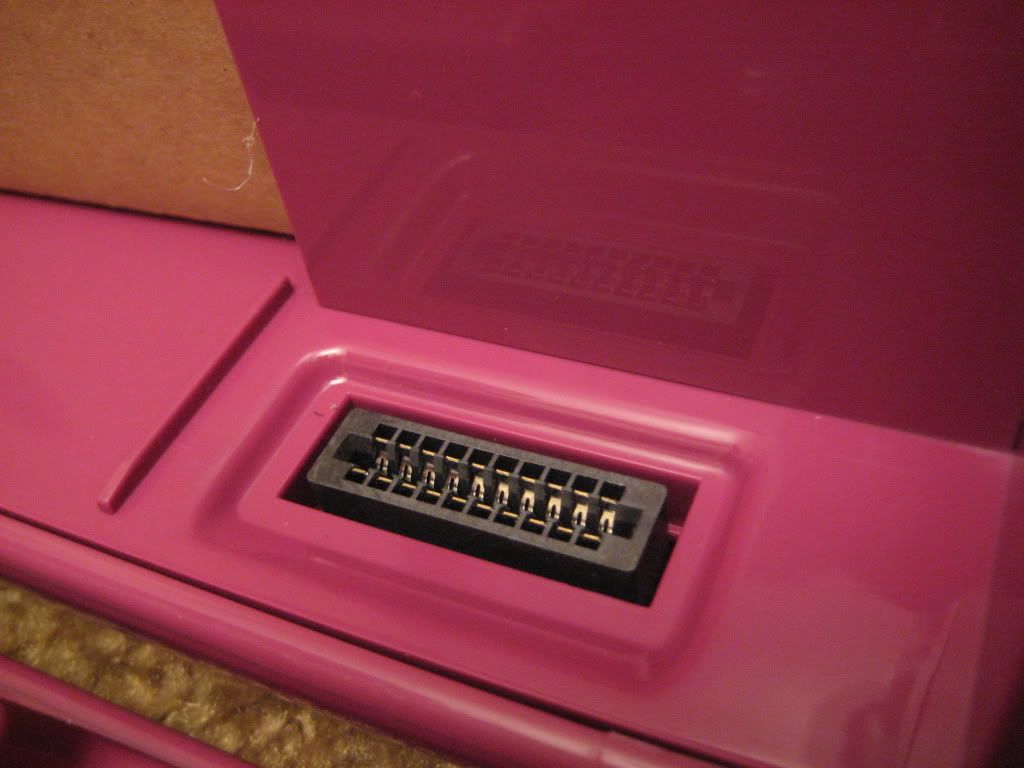 This is the top of the machine with an overlay on it. I think it's such a genius idea for someone to have thought of the overlay thing. Each cartridge box comes with a wiggly, jiggly overlay that you put over the buttons. That way you know what button to press for the separate carts. It's cool because they could have thought about just numbering the buttons or something and then having the numbers in the handbook. That little extra overlay touch makes it that much better.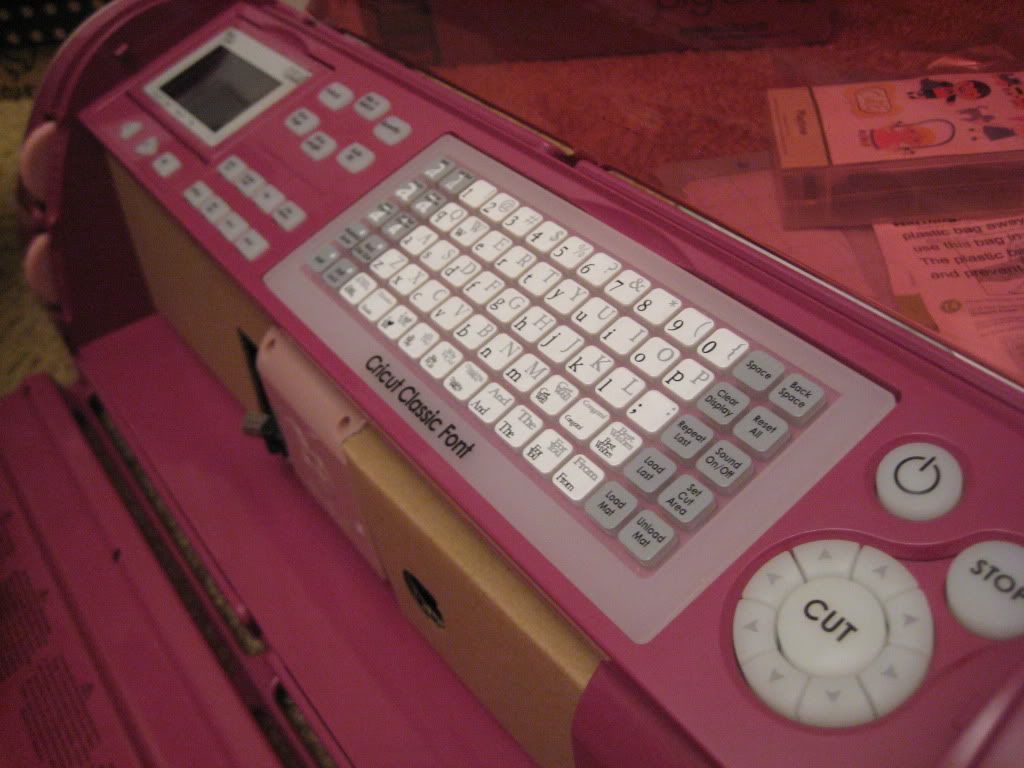 I had to have some fun pushing some buttons! It wasn't plugged in or on at that point, but it was still fun! Howard caught me pushing the H button. Hehe, it's because I like him.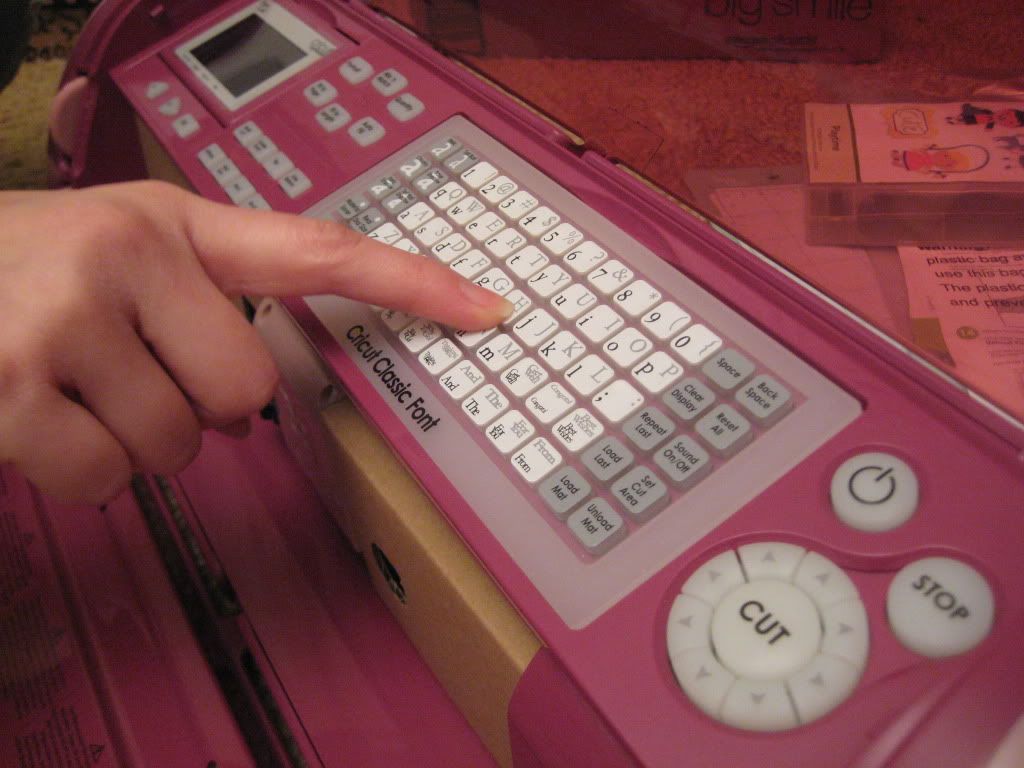 And here's my own spa-toola!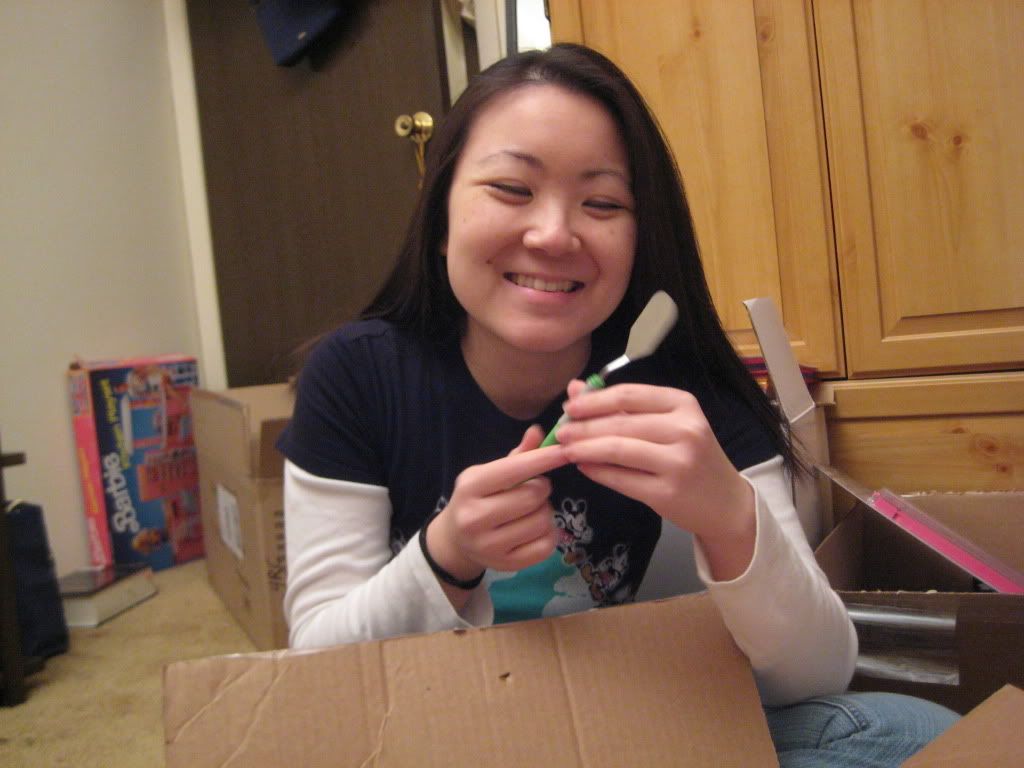 I read somewhere that the Cricut spatula is thinner than other spatulas for other die-cutting systems. That's why I specifically bought this one. Plus, it was only an extra $3 with the Walmart bundle.
This picture makes me want some pizza ...
I've gotten so used to cutting off the plastic on Cricut items! I remember when I opened my first cart box. I was so scared I'd get one of those huge, deep plastic cuts! Thankfully, I didn't, and I hope I never do what with all this experience I'm gaining!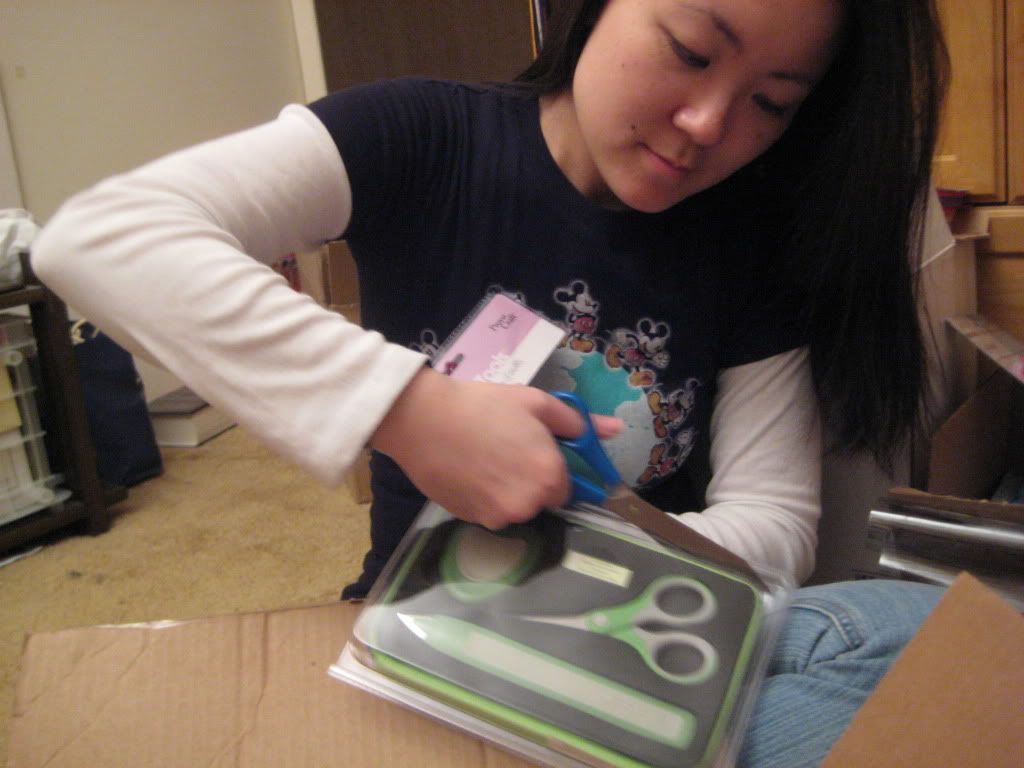 I love the little Cricut on the outside! I think it's really funny that I didn't understand the packaging when I saw it online. To display all the tools, they actually zipper it the other way around so you can see what's on both sides. To actually keep it as the kit case, you just zip it so the tools are on the inside.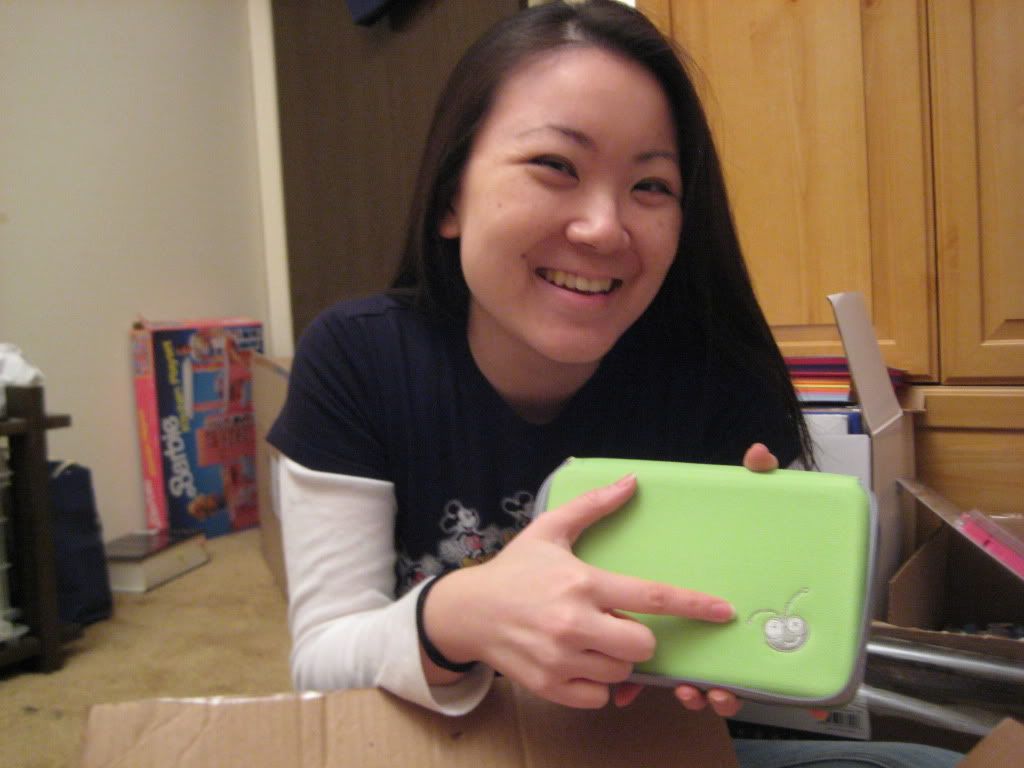 In my opinion, the best part is that I now have a bone folder! Haha, I don't know why I'm so obsessed with it. I think it's because Howard and I were talking about it one day, and I had seen Robyn using her pink one on mypinkstamper.com. Even though mine's not pink, I think it was cool that I got one! The thing that's missing here is the mat scraper. I was holding it while Howard took this picture.
In the midst of all this excitement, there was one bad moment when I got something in my eye. I went to the bathroom, and I think I took out an eyelash or piece of dust. I tend to always get stuff in my eye!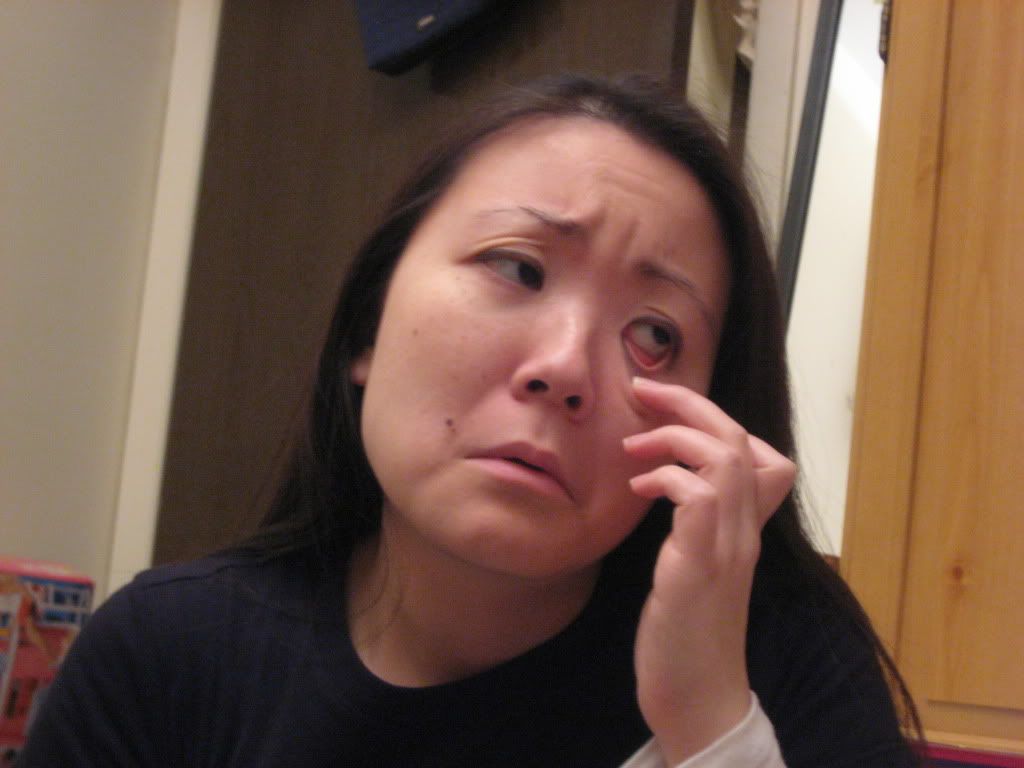 Well, I finally examined everything that I got. It was now time to make my first cut!