This past Monday, Howard and I went to run our errands, which included stops at the supermarkets. It doesn't always include a stop at Michaels anymore, but I had a 50% competitor's coupon that I wanted to use on 12x12 Recollections cardstock (it's difficult when all the things you want to cut have green, and you don't have anymore green!). Then I also got an email for $5 off $20 from the Michaels Loyalty program, so I figured it was the perfect time to go (I have never used any of my rewards before). The Fiskars punches were also 50% off, so I had a general idea of what I was going to get. When I brought my things up to the front, the $5 didn't come off because apparently the stuff that you used with the coupon doesn't count towards the $20. That didn't bother me that much since I had plans to get the paper anyway.
So I went around and picked up some stamps that were being clearanced out. That's the perfect stuff to get because you can't use any other coupons anyway! I love the two sets that I got. I had been eyeing the Recollections animal set ($2.99) for like, a year or whenever it first came out because of the bird, the zebra, and the chameleon! So cute! The cupcake stamp set ($1.50) was also something I picked up many times in the past as well but never purchased. Cupcakes are perfect for anything ranging from "thinking of you" notes and birthday cards. In my basket, I also had a Fiskars heart punch ($6.50 on sale) so I can have an easy punch to use for scraps and for a few card ideas I might like to try out. To make up the rest of the money needed, I threw in a Versamark marker and a box of ATG tape (hopefully, my last box for a while since I'm participating in a tape share).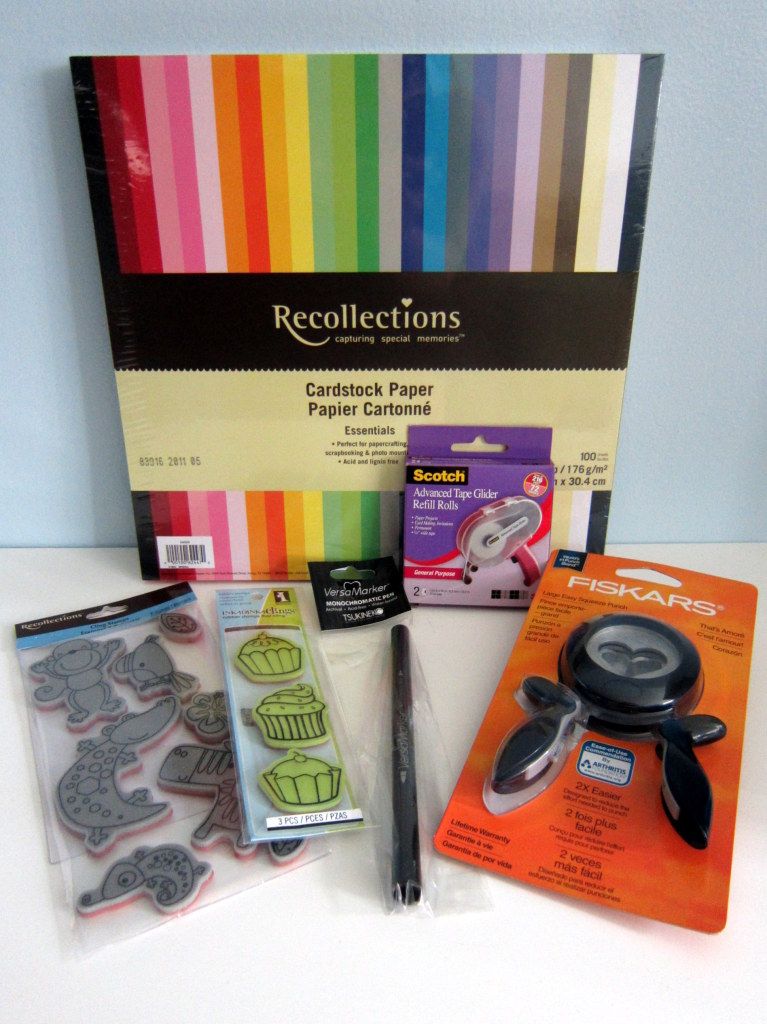 Anyway, I really liked the purchases I made especially with the $5 of "free stuff" (I see the tape as the free part since I normally always use 50% coupons on it). Once I got back, I had some ideas swimming in my head. I knew I wanted to paper piece the cupcake wrappers. I chose some patterned paper scraps.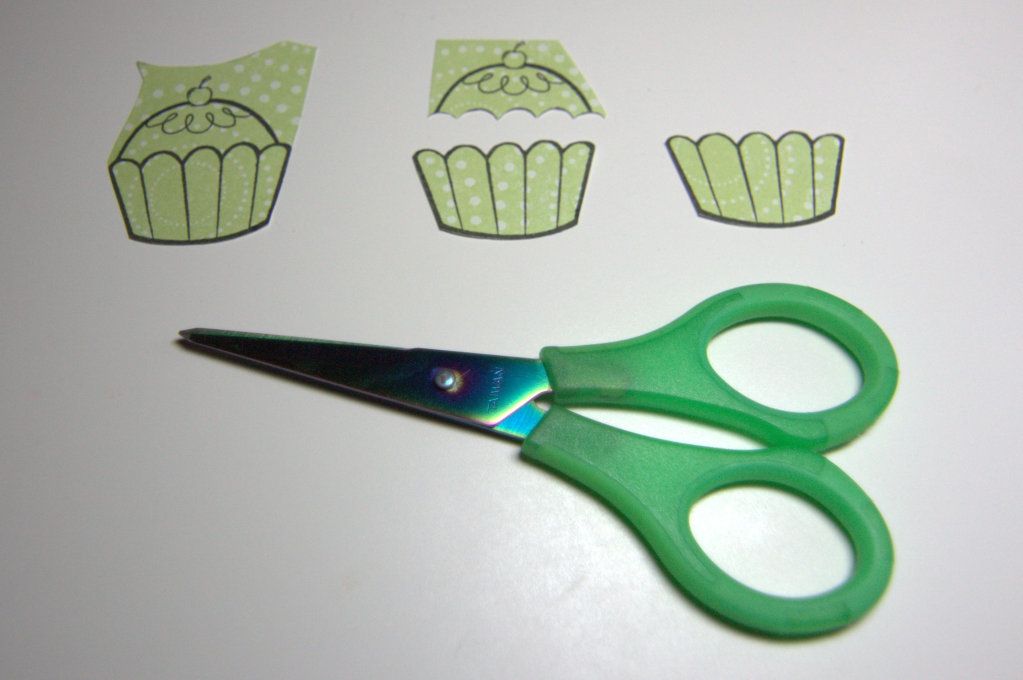 It was nice to do paper piecing to get some variety in cupcake wrappers instead of having to color it myself. Of course, the fussy cutting can take some time, but I like how it looks.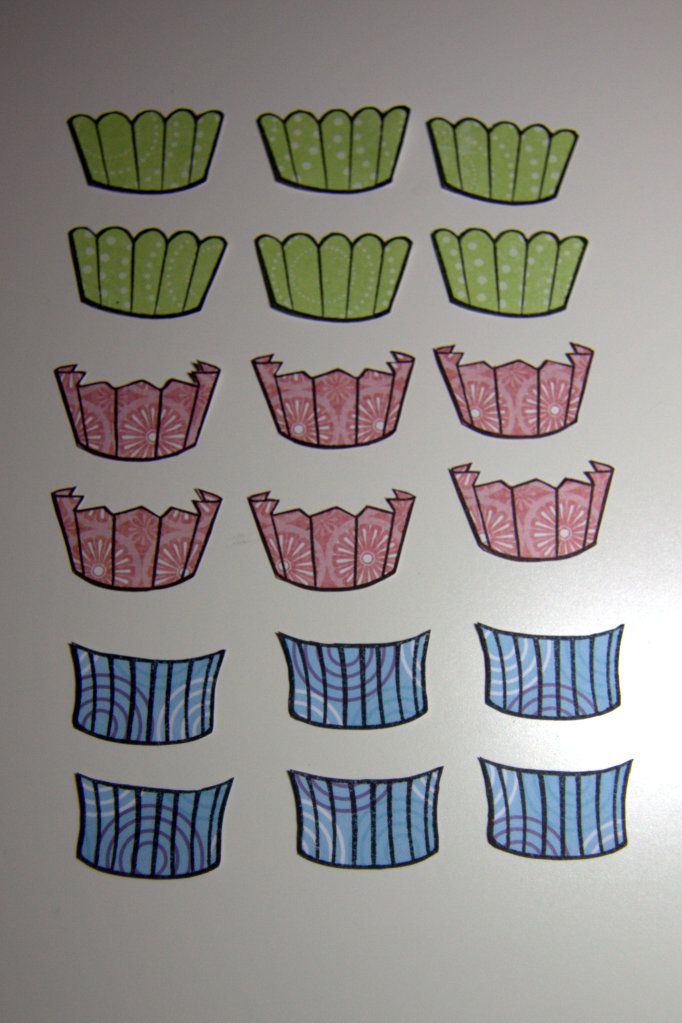 What's interesting is that Howard and I recently picked up cupcake wrappers so that we could make muffins. We bought the plain ol' white ones because they were the cheapest, and I had a 20% coupon off of entire purchase at Michaels. These would be so much prettier! I struggled with the placement of the pieces of the card, but in the end, I decided to do 2 strips of the same patterned paper to bring it all together. In my eyes, it worked out because I like CAS cards with all the white.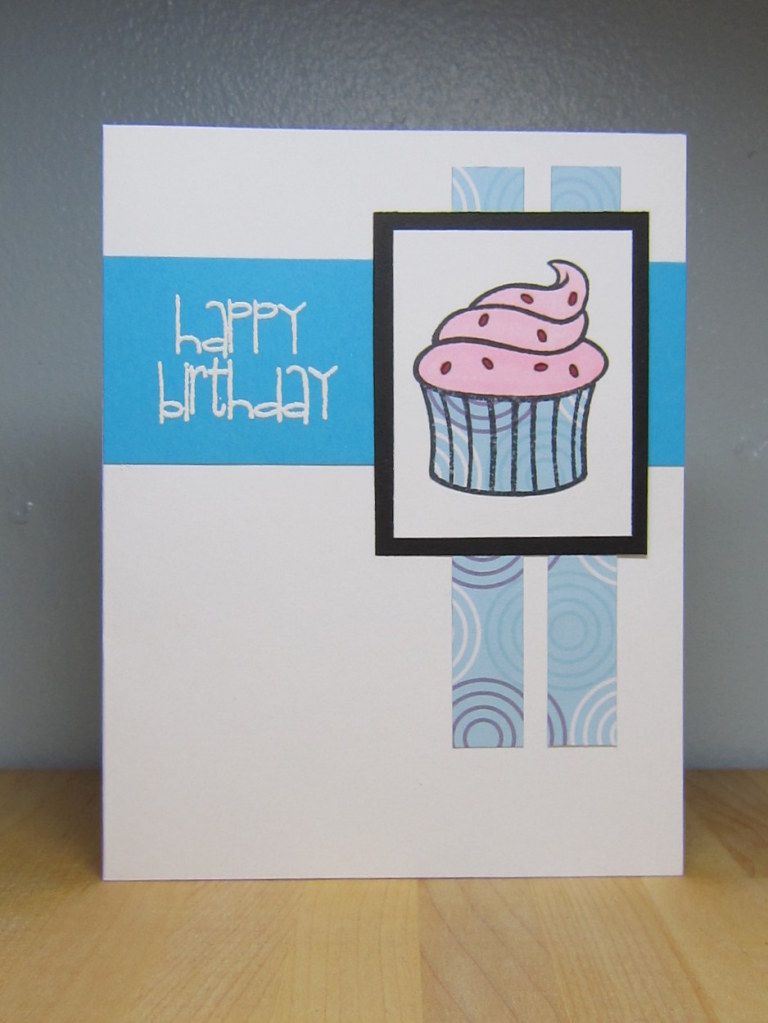 I used a sentiment from Pink by Design's "Birthday, Birthday," which is a set of so many fonts of "Happy Birthday"! I love it! One to fit every type of card or space. Since I got hooked on the white embossing, I had to do it again! I think it works, don't you?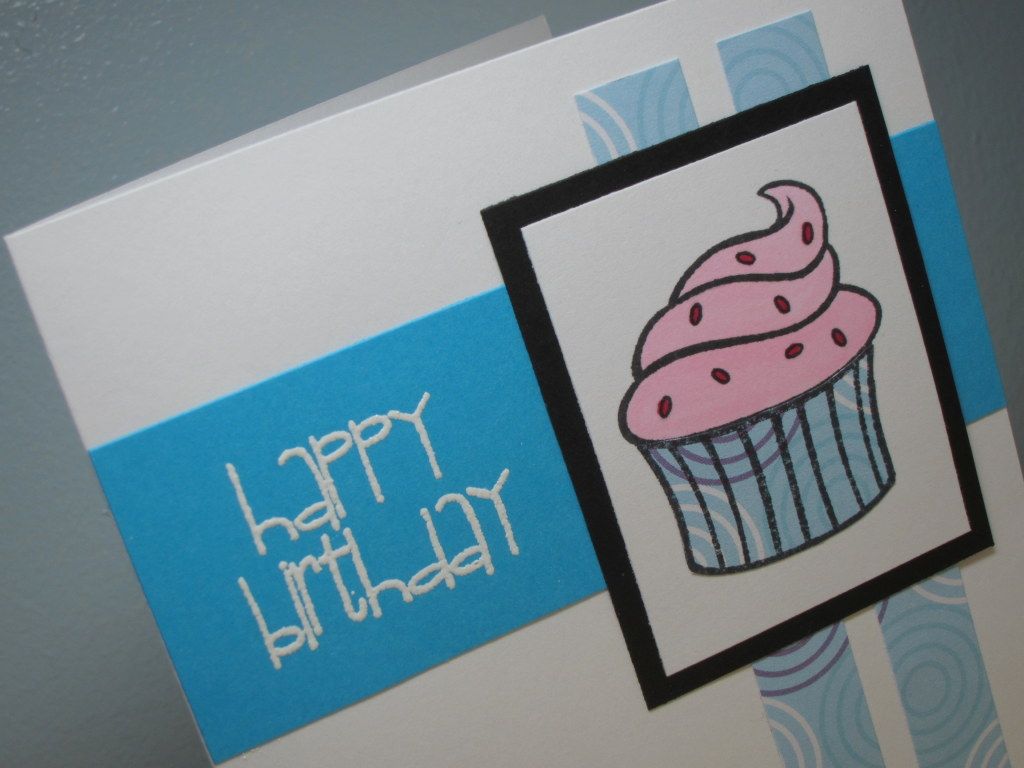 Took a while to get this done because I couldn't decide on what looked good, but I was happy with the final result. Stay tuned for two other sets of cards using the other cupcake wrappers!