Since the Saturday celebration of Pink by Design's two-year anniversary, I've been crafting a lot more often. I decided to enter the
Ink It Pink challenge for this week
, which was to use one of the puns from PBD! I decided to use two sets of PBD stamps called "Make It a Venti" and "Perk Up" on a simpler card. As you can see from a few of my more recent cards, I'm trying to keep more white on the front.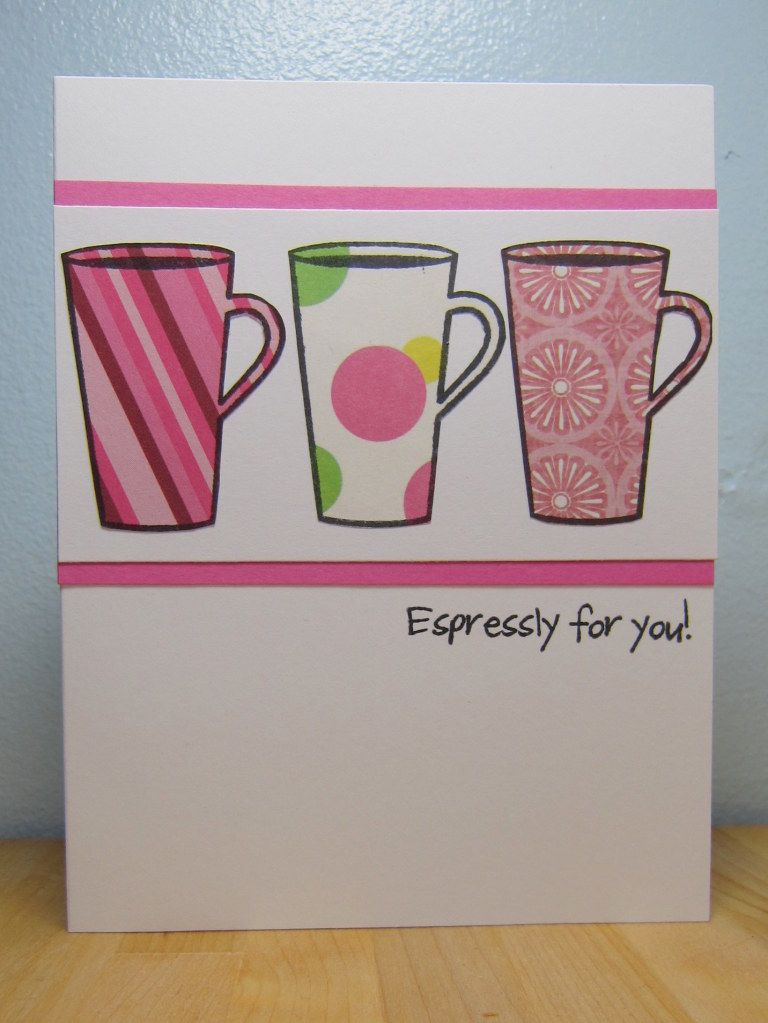 I used paper piecing to get different patterns for the mugs. I am loving paper piecing lately! It makes it easier to put a card together since I still haven't mastered coloring with Copics (still don't have the right paper that won't bleed). I went with a pink theme mainly because I have a lot of pink scraps! I can imagine making a lot of the tall and short mugs with my scraps.
I hope I can participate in the next challenge as well! I think the challenge bug bit me once again!