The latest
Ink It Pink challenge at Pink by Design
is to use school supplies on a project. I don't really have to buy school supplies anymore even though I'm a teacher because the few things I need are provided by the school, which means I don't have any here! But despite not being a student myself for many years, I still have plenty of looseleaf! I knew that I wanted to do something with the looseleaf instead of just using it as a background paper, so I used my new Fiskars heart punch.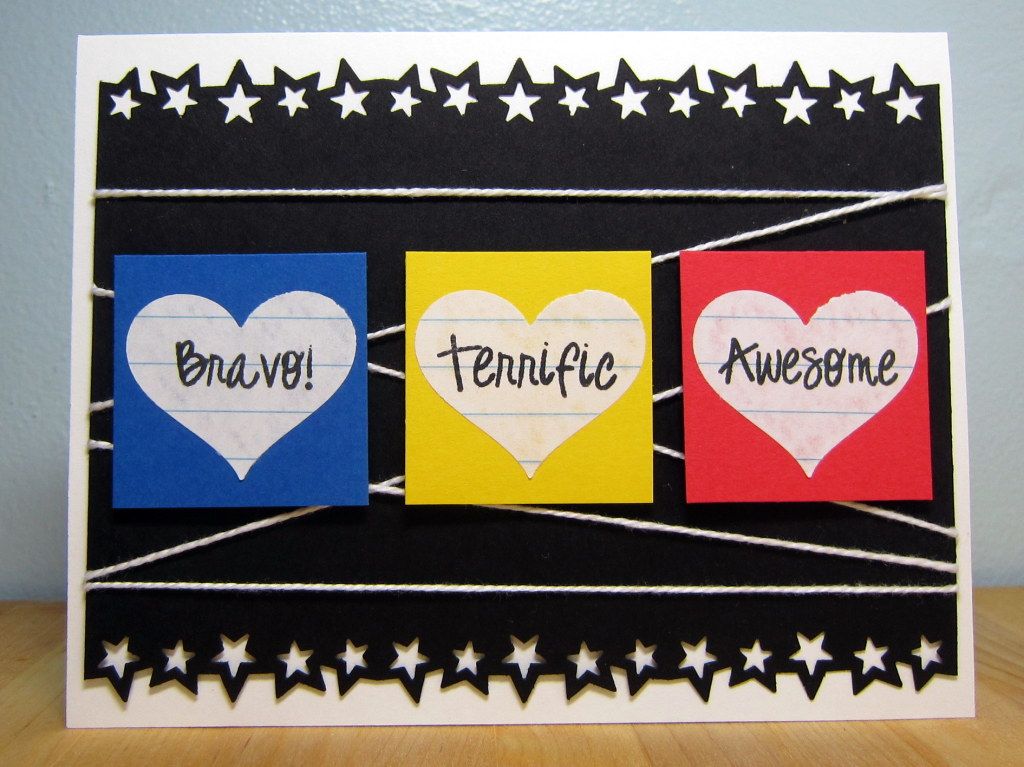 I layered the hearts on primary color squares because they just remind me of school! I also needed the hearts and the light blue lines to pop out more to be seen. Of course, I had to use one of my top 5 favorite PBD stamp sets called "Our Kids," which I guess is very fitting for this challenge!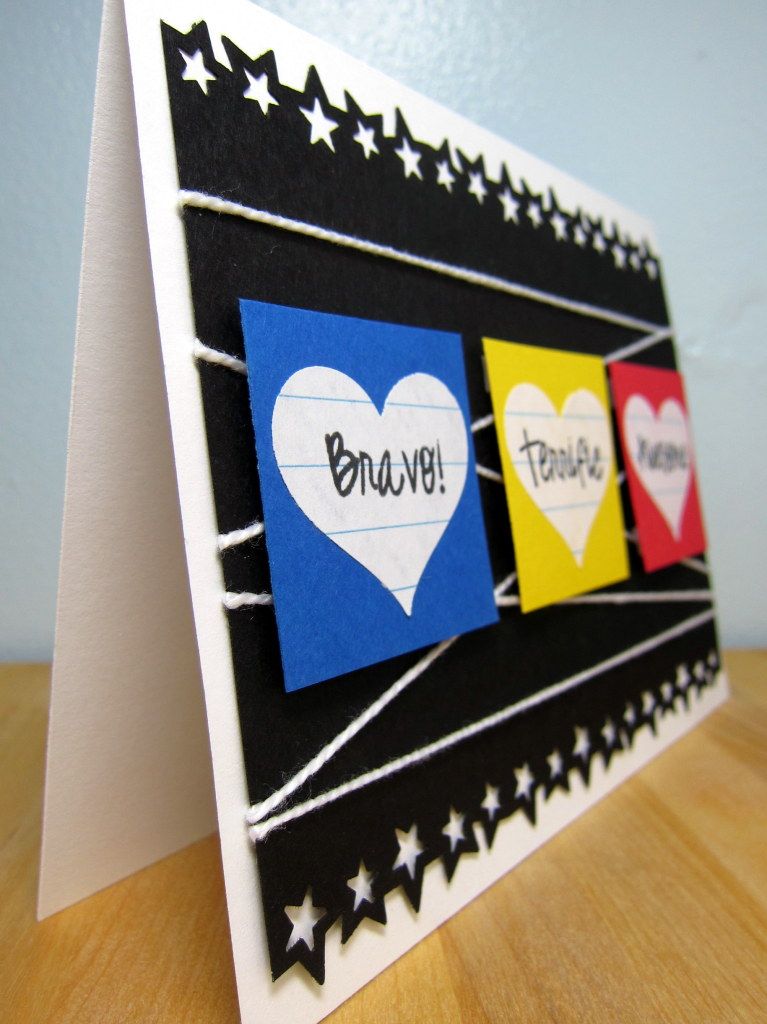 When toying with ideas on how to place it on the card, I had the idea to use the Martha Stewart stars border punch because that reminds me of school too! I chose black so that it would be completely different than the blue, yellow, and red, but then I chose to add white embroiderly floss all over it because it reminded me of chalk on a chalkboard (thankfully, we use dry erase at my school because my hands would get all chalky every day!).
Now I'm curious to know what the next Ink It Pink challenge is going to be!