I've been having fun keeping my cards clean and simple with a lot of white space. Another thing I wanted to try doing was to place the elements on the card in a different spot. I rarely only use the lower half, so that's what I wanted to do with this bird image from my new Recollections stamp set.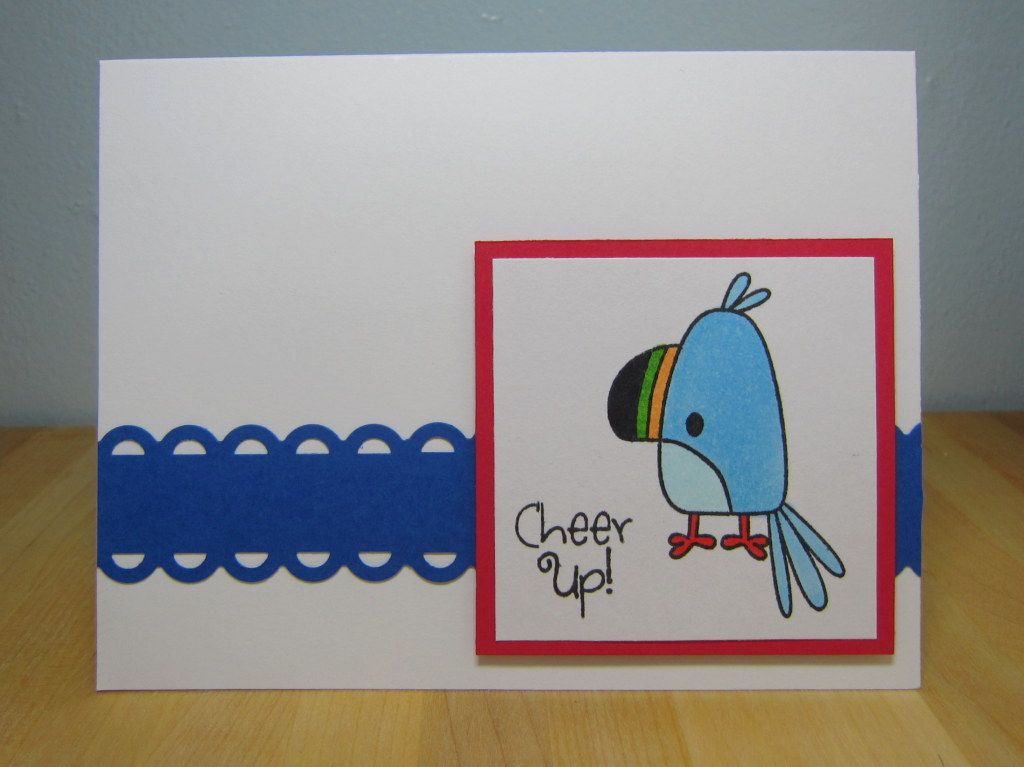 The sentiment is from Pink by Design's "Spring Has Sprung" set. I love how this bird kind of looks like a cute gumdrop, haha. I wasn't sure what colors to use, so I actually took a look at Toucan Sam from Fruit Loops just to get an idea. I didn't get into the purples and pinks, but it helped me decide on what colors to use for its beak.
When this card was put in my Facebook store, two of my regular customers purchased it, and that meant I had enough for the two chickens through World Vision! The chickens will be given to a family that can then use it for nutrition and income due to the extra eggs and chickens! I know it's not much, but it's a small way that I can use something I enjoy for the glory of God! I want to spend my money on crafting things, but I know that I don't need anything more than I already have. My only expense should be paper and adhesive when I need it. Other than that, I just have to stop and think how buying one Cricut cartridge could provide food and the start of a small business venture for one needy family.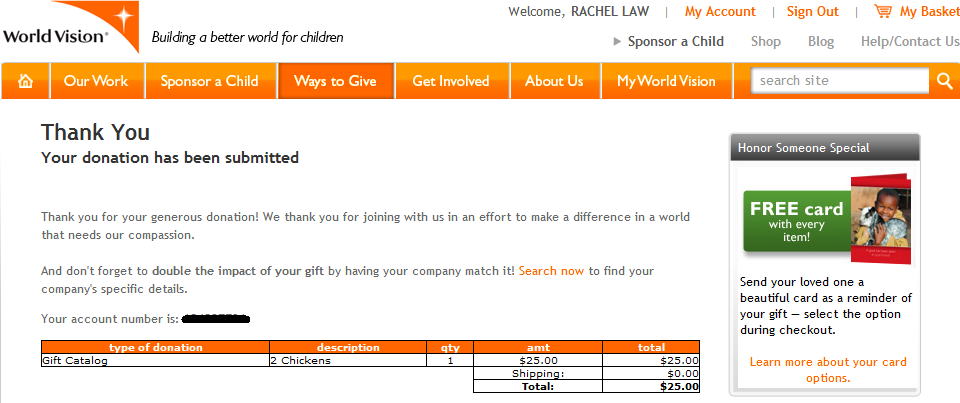 I hope to be able to donate money to get different animals as well! Hmm, what's next on the list ...