I think it's so fun to jump back between digital stamps and the Cricut. It's way easier to use my Expression now that I finally have a Gypsy! I haven't posted an update about that yet, but yes, I do have one now! Yay! I can play around with sizes and hide features and weld. In the end, it saves a lot of paper!
For this card, I used a flower on the Simple Charmed cartridge because the MAG challenge asks for a certain page. It's actually a pretty fun challenge because it "forces" me to use things I may not have used before. Now that I've actually used it, I think I might reproduce this flower for those "any occasion" cards! If you know this cartridge though, there are a lot of cutesy faces on them. That's the reason why I bought it in the first place. However, I've found that it's difficult to cut them cleanly when the size is small. That's where the "hide" feature comes in on the Gypsy! I hid the face for this cut, which also eliminated the need for the black layer.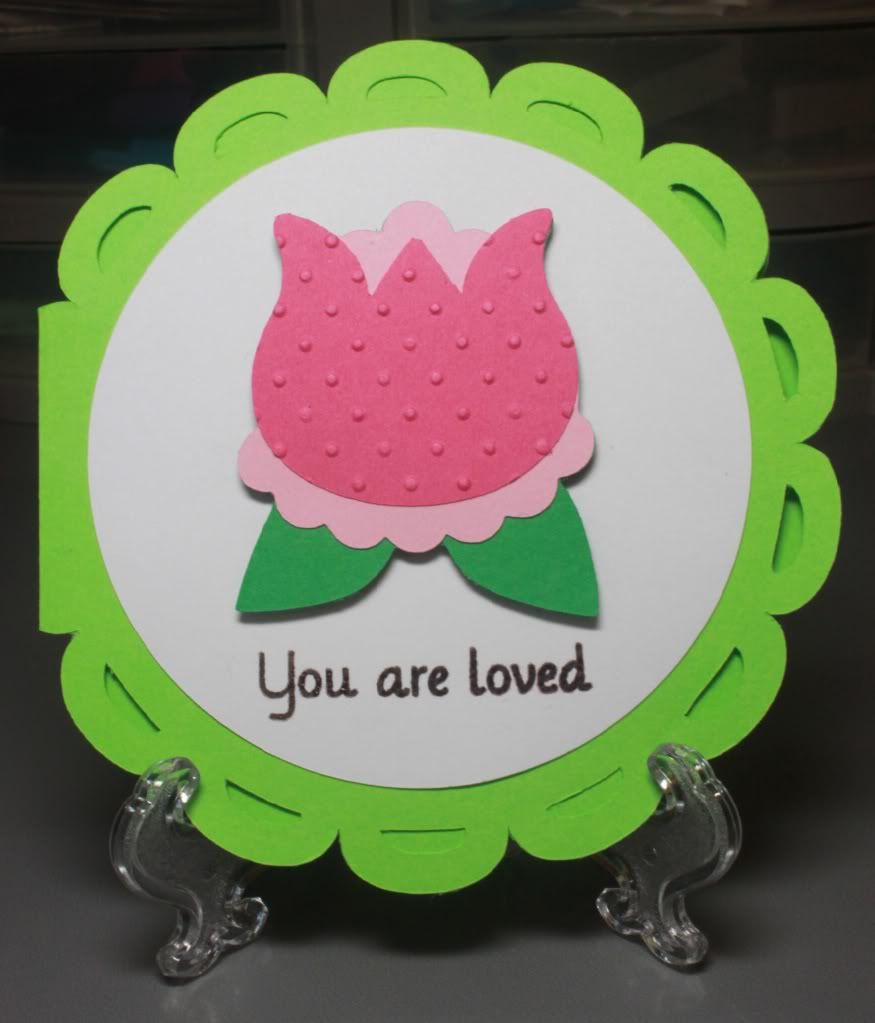 I used the scalloped circle from the Wild Card cartridge again because I intended on entering this into another challenge that required a circle. Of course, silly me didn't realize that it was a circle card AND thank you card. Blah. If I had read it carefully, I would've just used thank you sentiment and been able to enter that too! Oh well. I'll just do it tomorrow if I have time!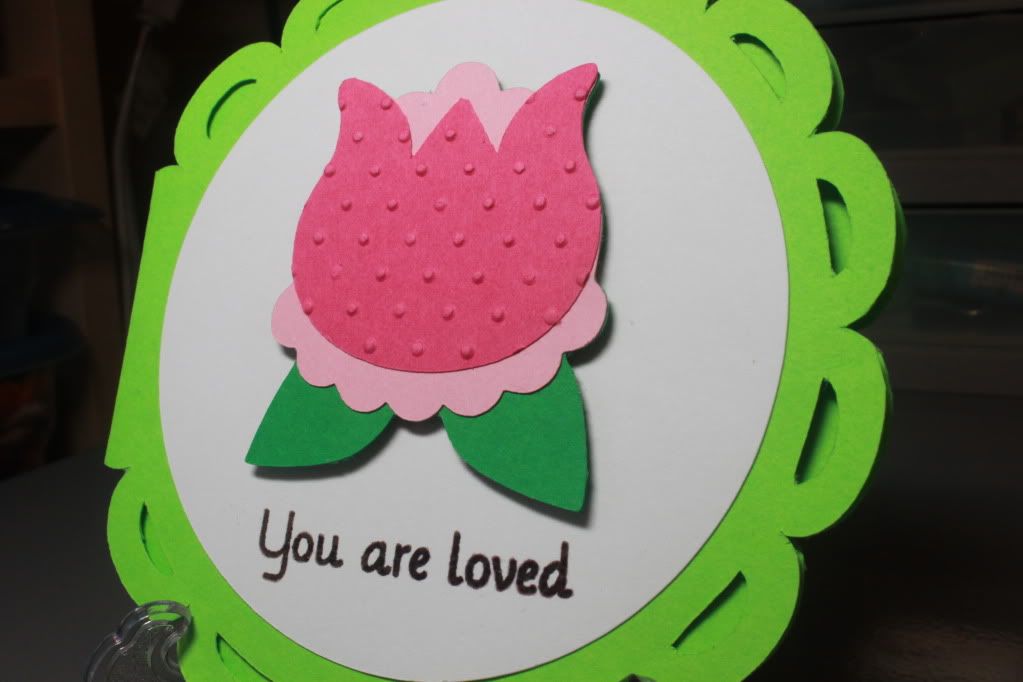 I did emboss the outer layer of the flower with the Cuttlebug Swiss Dots folder. It's kind of the go-to folder for any embossing need! I actually also embossed the sentiment with my Ranger clear embossing powder using Stazon Timber Brown ink. I might get back into heat embossing again! I've read that the Ranger holographic embossing powder can be used to make it look as if the paper is glittered paper, but I digress! The sentiment is from Pink by Design's "Our Kids."
After I was done, I actually wasn't happy with it. Then I went downstairs for dinner. When I went back to look at it, it actually started to grow on me! I guess I'm so used to having it a big busier, but this would work for certain recipients that I wouldn't necessarily be able to send a loud card to ... does that make sense? I showed it to my mom, and she really liked it. It's more like the cards she would send to others, so despite my initial thoughts on it, I do actually like the basic notecard look to it!
Here are the challenges that I'm entering: