Is anyone else out there feel the way I do when it comes to crafting after a long break? I want to get back into it sooner, but then I get distracted by blogs and message boards, and part of me doesn't want to deal with the "work" involved with crafting. Haha, for me, that work usually means clearing off all the things on my table and in front of my Cricut if I'm using it. However, once I start crafting again, I wonder how in the world I took a break from it at all! That happened once again today!
I've mainly been waiting for my shipment of Copics to arrive (yes, I finally splurged and ordered 21 from Scrapbook.com what with the price increase in August), so I haven't wanted to do much. But that's also why I love that I have my Cricut and I'm interested in digi stamps too. I can switch from one to the other depending on my mood. Today was definitely a Cricut day!
The challenge over at the Cricut Cardz Challenge blog was to make a card using a monogram (initial) and any colors or cartridges. When I saw this, I immediately knew that I was going to make an "F." My last name now starts with an L, a lovely lovely L. That's all going to change when I get married next May. I will then be Rachel F! At work, my students might start calling me Mrs. F instead of Miss L! Ahhh, that'll be a change! Well, that's why I decided to EMBRACE the F that will soon be part of my name ... or at least embrace it for this challenge!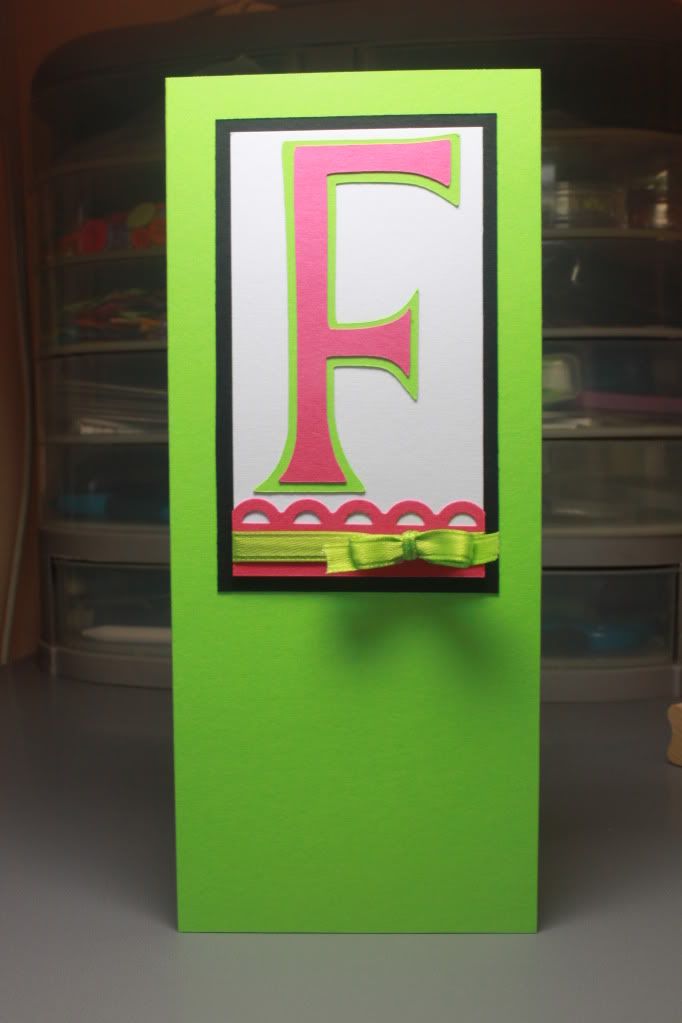 I also used pink and green because those are our wedding colors. They're not exactly these shades, but it's what I had on hand. This is the Recollections cardstock in the packs that can be found at Michaels. I love them. They cut so well in my Expression! Once I had the letter and shadow cut, I followed the sketch from Card Patterns.
As you can see, I elongated my card since I cut the "F" at that size. The punch is Apron Lace by Fiskars. The ribbon was attached to the back of the white cardstock, and then I used the really cool ribbon tying method by using a comb. There's no way I'd be able to tie little bows like that if it weren't for the comb method. Search for it on YouTube if you don't know what it is. Some people even make tinier ones by using a fork!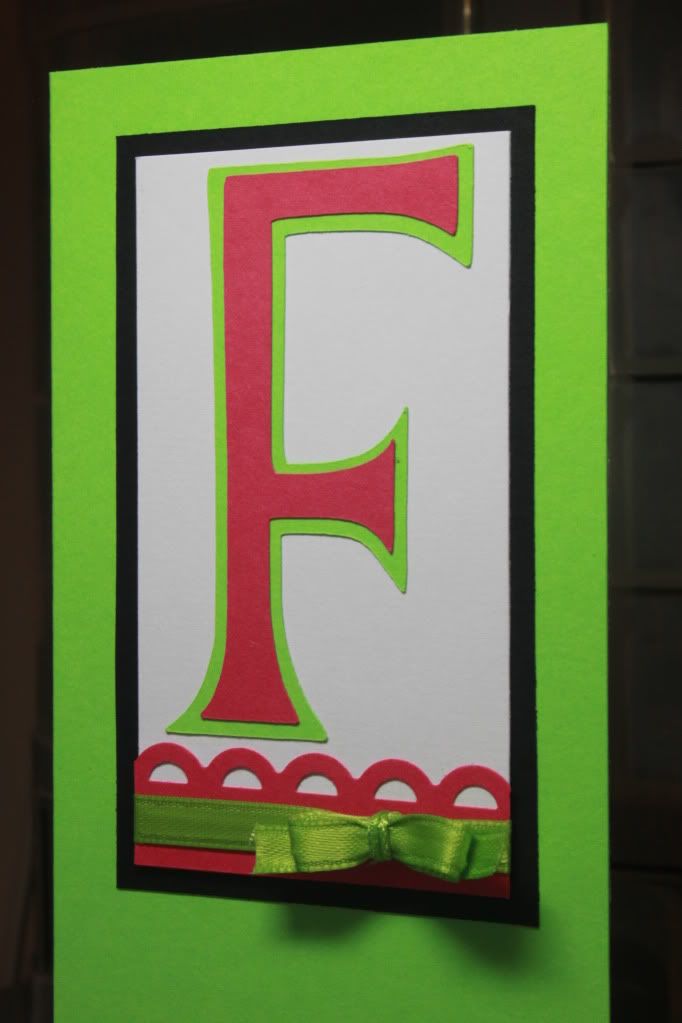 I was actually going to use a patterned paper somewhere on this card, but I think it would've messed up the look of the card. I love that there are so many different things to do and use when it comes to crafting! I keep trying to get myself to use pattern paper when I make cards, so it was nice being able to just use solid cardstock for this one. Simplicity, right?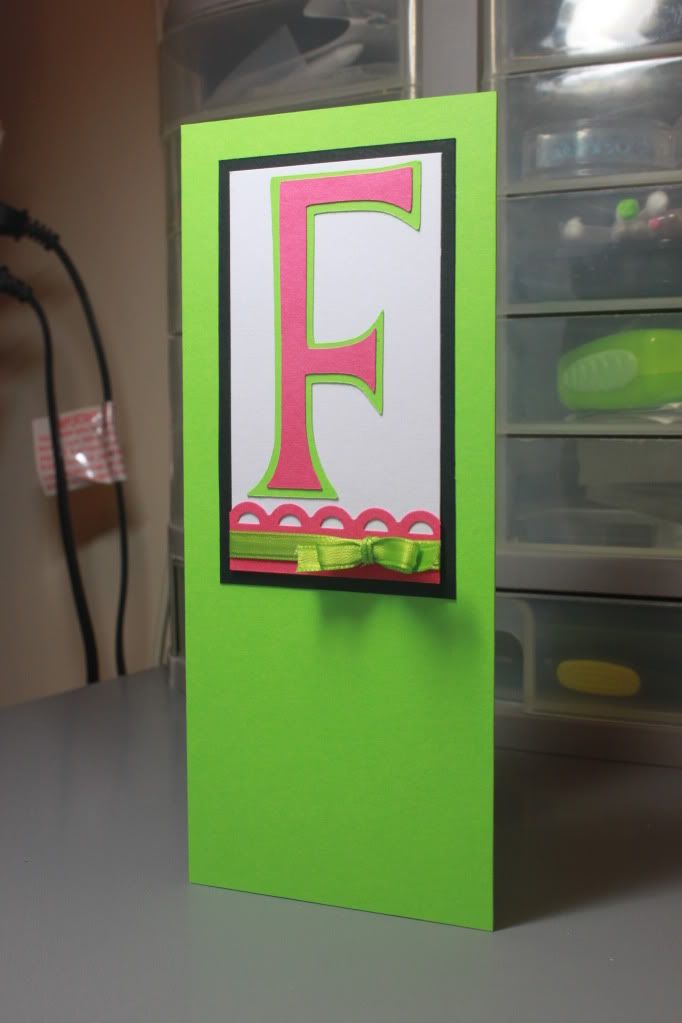 Anyway, that's my monogram card! Obviously my fiance Howard is going to see this post, so it won't be a surprise if I write in it for him. I think he'll still be happy to see that I chose F for this challenge instead of L though! (BTW, sorry about the photos. I'm uploading from my netbook, and it's harder to cut out the background, so I just left them as is.)
Here are the challenges that I'm entering: