I love trying new techniques! When I see a new thing done on someone's card, I start looking at the cost of the materials that are required. One technique that I saw recently was posted on the Pink by Design message board. One of the design team members showed a whole tutorial with pictures about how to do embossed embossing. You can find that thread by clicking
here
. Her card is absolutely beautiful (minus the Wizard of Oz stuff ... I've been scared of it since I was a kid, haha!).
Well, I decided to give it a go a few weeks ago. The first thing I did was use my VersaMark ink pad to ink up my cardstock. Then I poured on the embossing powder.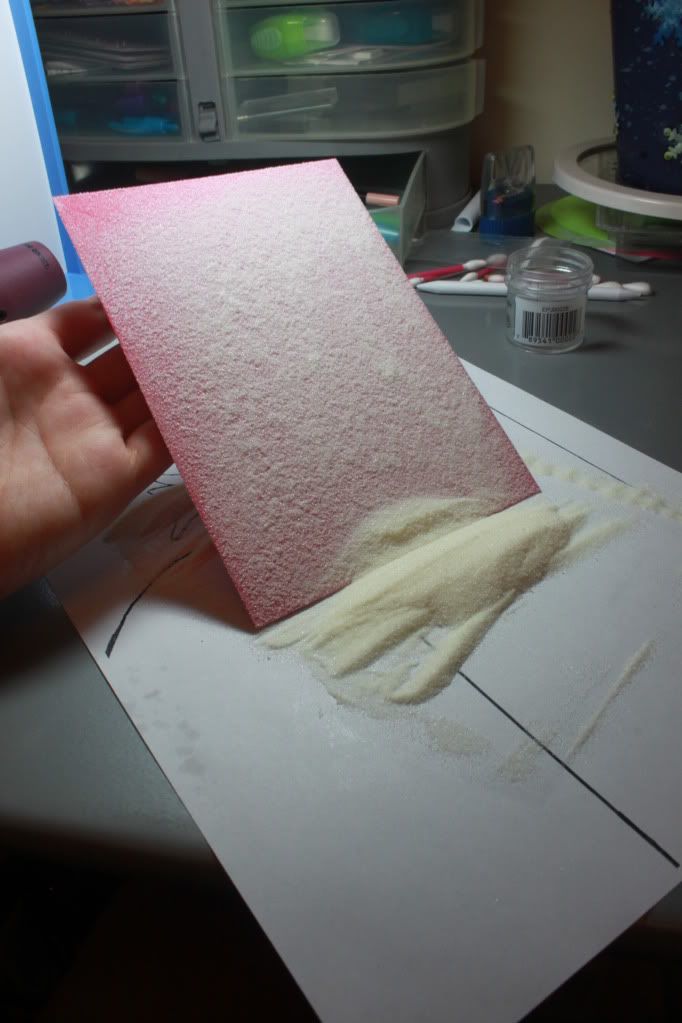 I heated the whole thing up so that it would melt, and I was left with this.
Well, the mistake I was made was that I tried to use a Fiskars plate instead of an embossing folder because I wanted a particular design for the card I had in mind. To use them though, I have to use 2 shims, which are actually just pieces from a cereal box. I've had these pieces since I first got the Fiskars plate and my Cuttlebug months ago. I don't have them anymore though!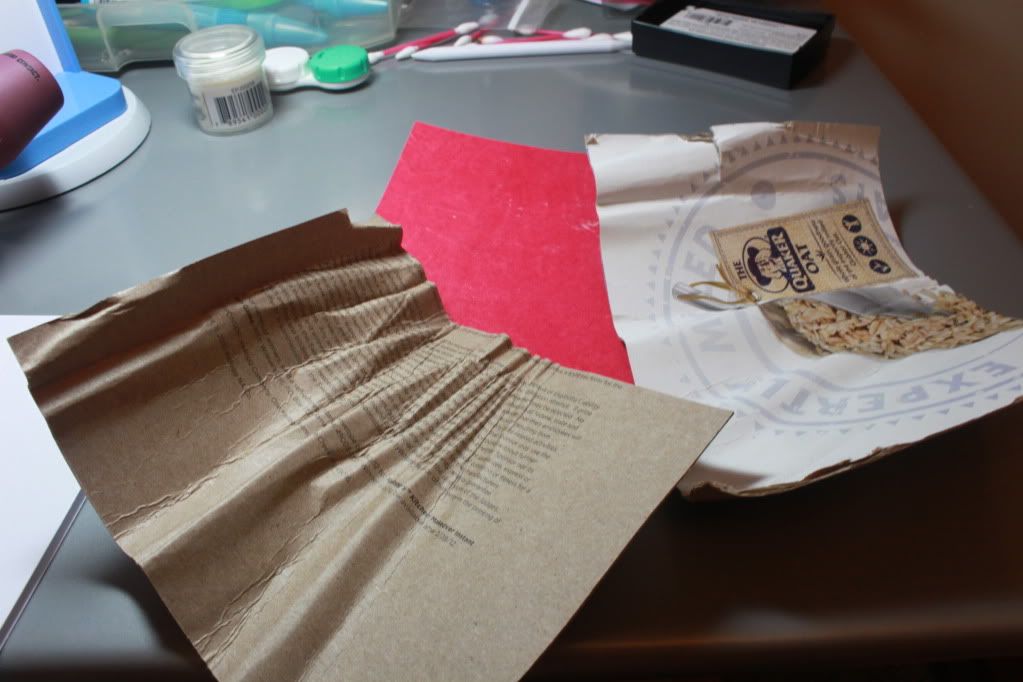 I guess the sandwich was much too thick because it actually got stuck IN my Cuttlebug! The cereal box rolled up INTO the rollers of the machine. I was so afraid I wasn't going to be able to get it out, but obviously you can see that I did manage. I had to somehow get my plates out (thankfully without breaking any of them!), and then I rolled backwards to get the pieces out. Haha, I haven't attempted this technique again at this point, but next time, I'm using a good ol' fashioned embossing folder!
Have you ever tried a new technique that just failed?