I want to make cards every single day, but there are days that I just don't want to deal with the hassle of figuring out how to lay everything down on a card. However, making a mini card takes away the pressure of having such a huge blank "canvas" mainly because I can make the card the size of the image! So that's what I've been doing for the past few days. The first card that I made featured this cute robot from the Sandy Lion stamp set that I found on clearance months ago. I love these cutesy images! I colored him in with Copics and Bic Mark-Its. I have to say that I LOVE Copics because of all the lighter colors and how easy it is to blend (although I do need the correct paper to do this), but I do very much appreciate my Ultra Fine Bics because I don't have to worry about the small parts. In actuality, the only thing colored with Copics in terms of this robot is the lightest gray.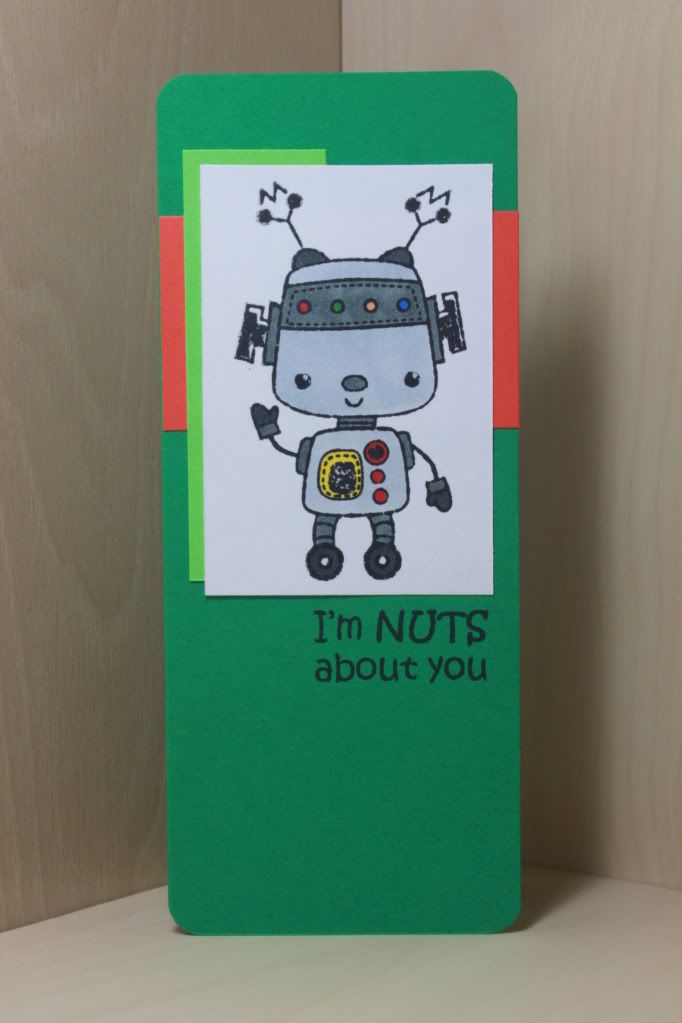 The layering was easy to figure out mainly because I had made a mini card like this for Howard a while ago, so I just looked at the picture I took of that one to duplicate for these. It's also super easy to make multiples. I made 8 of this one, and cutting 8 pieces of every color all at once really saves time. No need to figure out size measurements for each card! Figure it out once and cut cut cut! Plus, even something like Corner Chomp-ing takes less time when I do a bunch at once because I keep the tool in a drawer, so I can just chomp it all at once and put it back.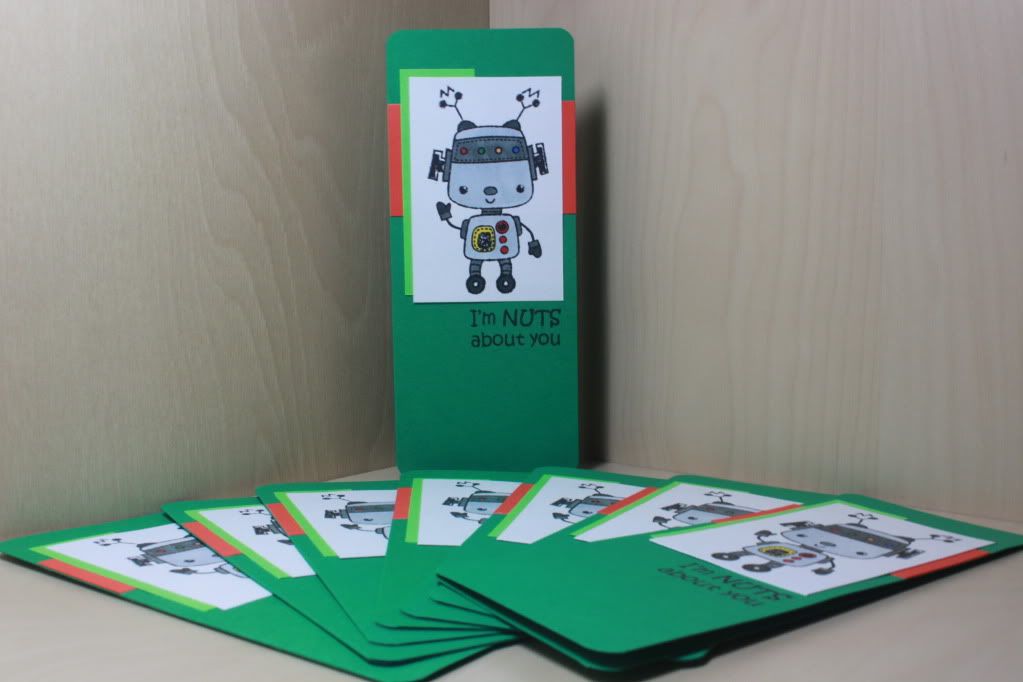 The sentiment is from Pink by Design's "Be Mine" set. When I first saw the sentiment, I immediately thought about squirrels, but I like that it works with nuts and bolts kinda stuff too. I initially was going to sell them for a lot less in my FB store, but mini cards still take the same amount of time as a regular-sized card! Haha, it's just easier working with smaller pieces in terms of cutting (I can use my small Cutterpede, haha yay!). I really liked holding all 8 in my hands afterwards though ... it's fun to be able to get a lot done by making multiples!