Now that I started a
Facebook
page for my friends and family to purchase cards, I have begun to think about what cards people will need for certain occasions. I immediately thought of a baby card when I saw the cute little duck from the Sandy Lion stamp set I purchased on clearance a few months ago. I'm so glad I bought those 24 Copics before the price increase that started on August 1st. I love my Bic Mark-It markers, but it's really lacking in light colors. I wouldn't have been able to color in these duckies!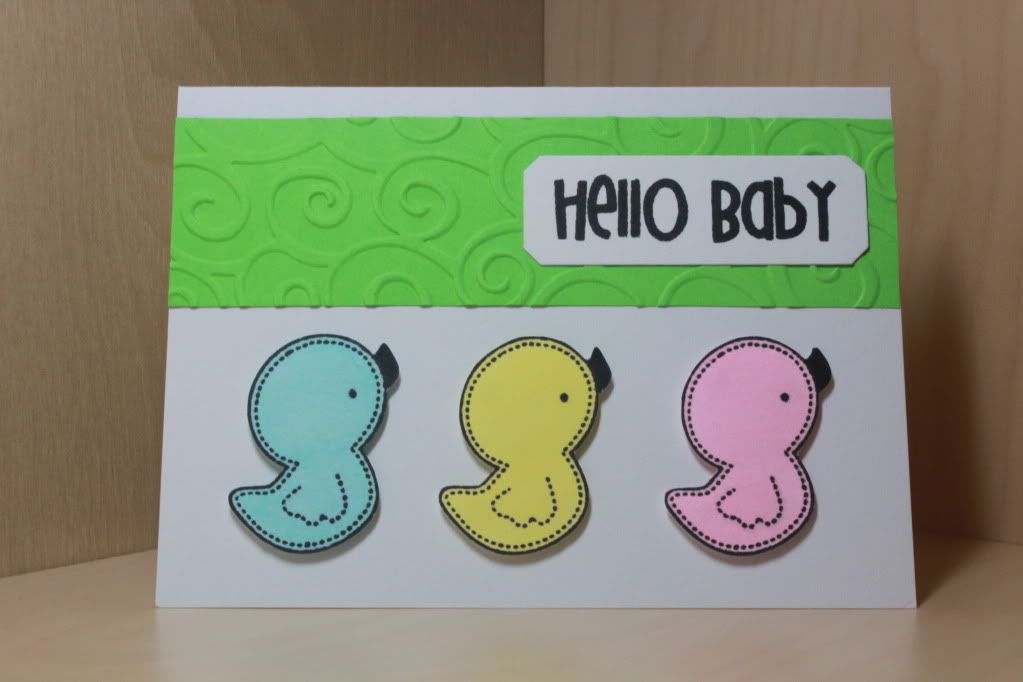 I chose the light blue, yellow, and pink because then this card can work for either a baby boy or a baby girl. The green strip was a bit plain on its own, so I ran it through my Cuttlebug using the D'vine Swirls folder. I used a Papertrey Ink die to cut out the cardstock for the sentiment. The sentiment itself is from Pink by Design's "Big Thoughts" set. They're actually 2 different sentiments, but I put them together so that it wouldn't just say "baby."
I love popping everything up! It gets rather addicting. Haha, is it just me? I think MOST cards look better with something popped up although I know that's not true for all cards.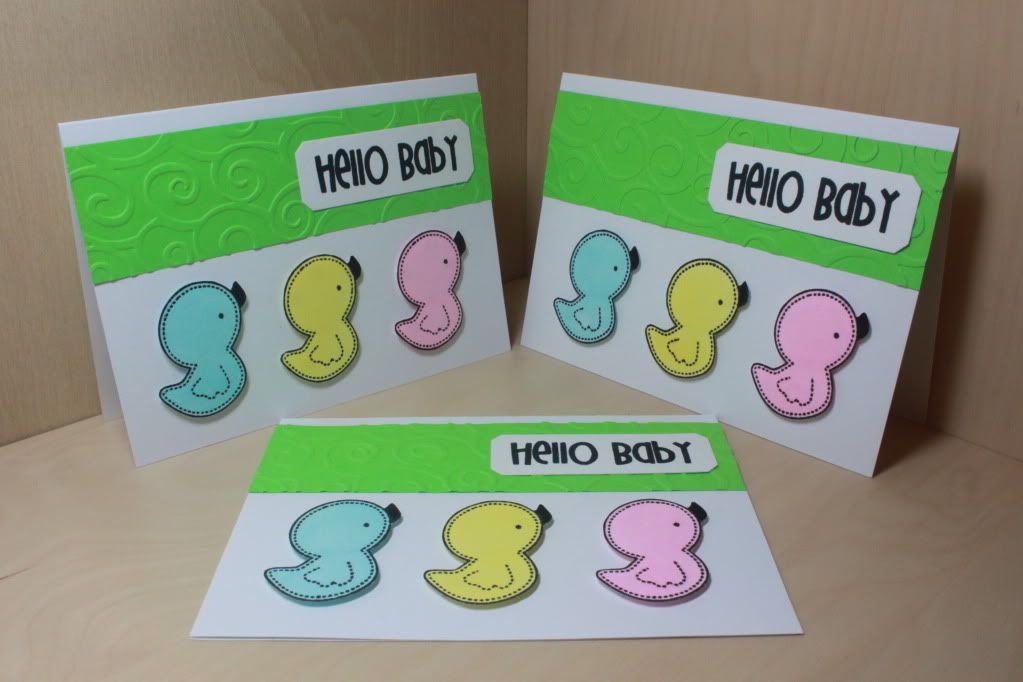 I did make only 3 of these cards instead of the 5 I made with yesterday's sheep. I wasn't sure if these would be as needed. Plus, I was getting rather tired cutting out the duckies, haha. Fussy cutting takes a while, but if it's done well, it looks really good! I wish my students knew how to cut well. I would totally pull them out of lunch to help me (after a good thorough washing of their hands!). Just kidding!