This card was made using a freebie image from Pixie Dust Studio. I seriously do love those freebies! It's helping me get into the fun of digital stamps without having to spend at this time. Here you can see that I have to color an image on top of a scrap piece of paper just in case it bleeds. You can also see that it's perfect to use to test colors.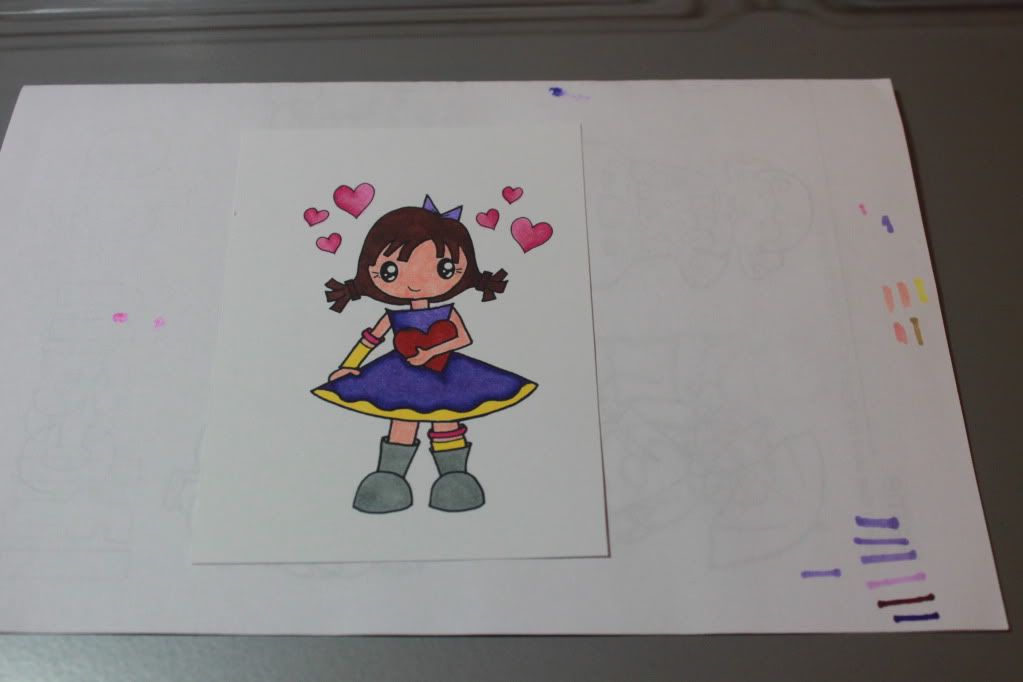 See? This is how much it can bleed.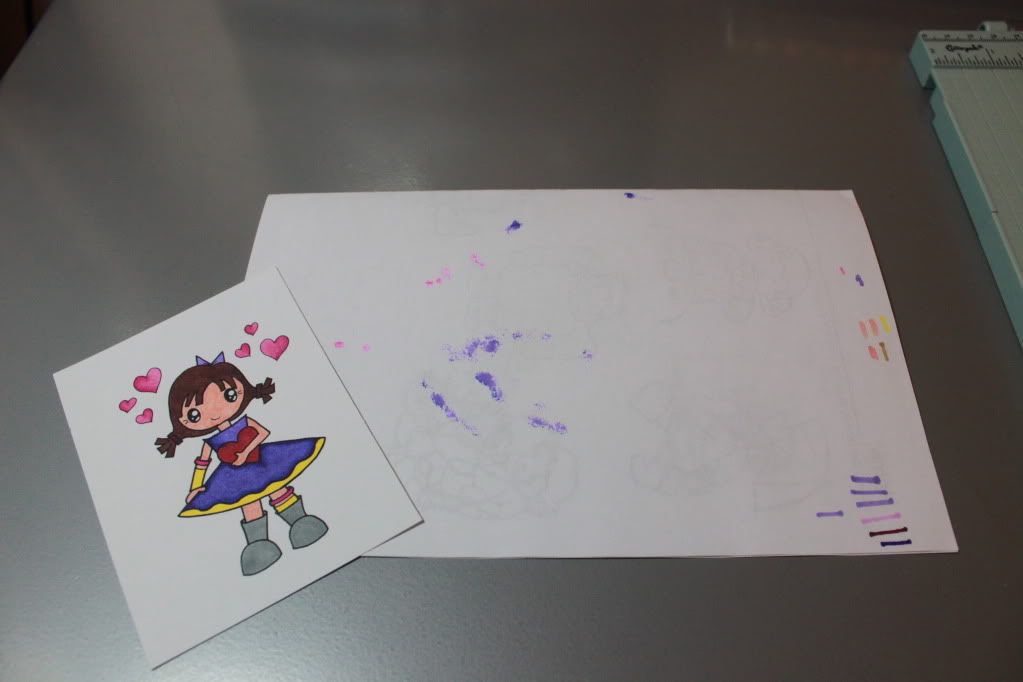 I love that they put the markers in a great case. It makes it easier to see everything all nice and neat. Plus, as you can see, there's a little space at the bottom to keep markers in "place" when in use (those are from the other set, but I just stuck them there so you could see). I think it's just plastic there to keep it balanced, haha, but I like that I have a little spot to keep my table neater as I'm coloring.
After it was colored, I quickly assembled it on a card. You can see the blending that I did in the hearts around the girl and for the heart in "LOVE." Shading is so much fun!
While making this card, I ran out of adhesive in my ATG gun! I was surprised despite the fact that it's clearly obvious that I was almost done since you can see the roll.
I better look into getting refills! I'm going through more adhesive at a faster rate now that I craft more than I did at the beginning. I either have to stock up using 50% coupons (gotta get the acid free since I don't have 2 separate guns for cards and scrapbook pages with photos) or order online. Maybe I'll do the store thing first since I've been ordering many things online recently!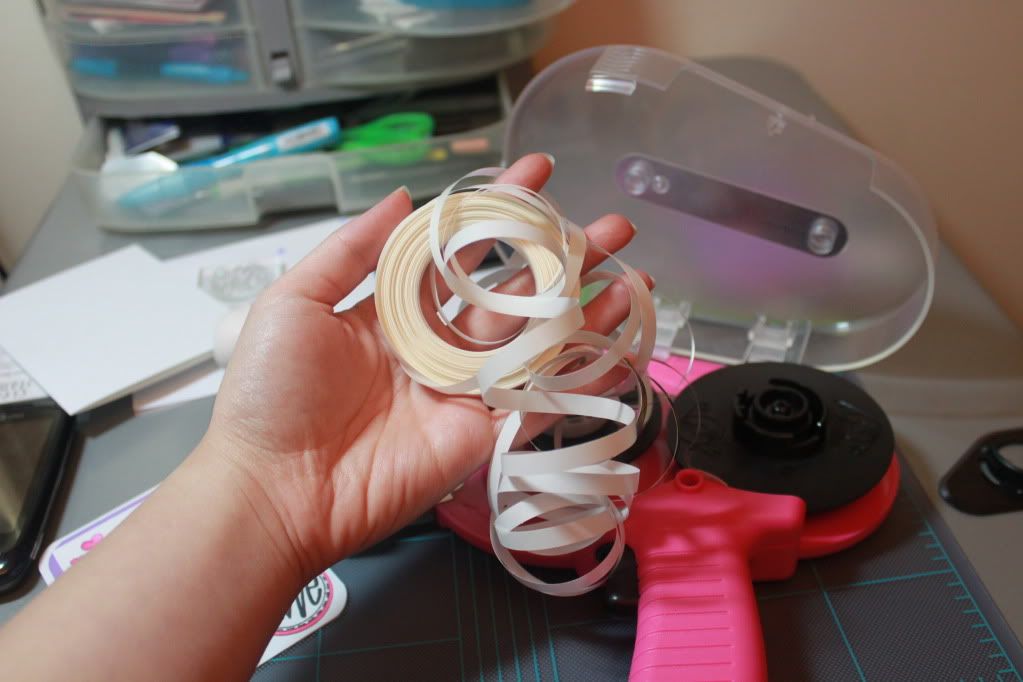 If you don't already have an ATG gun, I'd highly recommend it! Although I messed up when I first started using it, I got used to it and now don't even think about it when running some adhesive down the page (in the beginning, I wasn't letting go of the trigger at the right time or picking it up off the paper correctly). It's cheaper in the long run instead of getting small ones. Plus, this tape is VERY sticky! I love that I only paid $13 for mine including 2 rolls of tape whereas it costs more than that at the stores even with a 50% coupon. Crafting tools are almost as much fun as the final products!