Whenever I'm stuck on what kind of card to make, I always think about birthday cards. There's always a need for those! As you can see, recently I haven't been using my Cricut that often. This is another one of those cards that has no Cricut cuts on it. Don't worry; I'll eventually get back into it! I used it for cutting letters out and one image for a scrapbook page (not a very good one, I might add), so the fun of it returned to me! Anyway, this was a random birthday card I made with the Inkadinkado clear stamp set.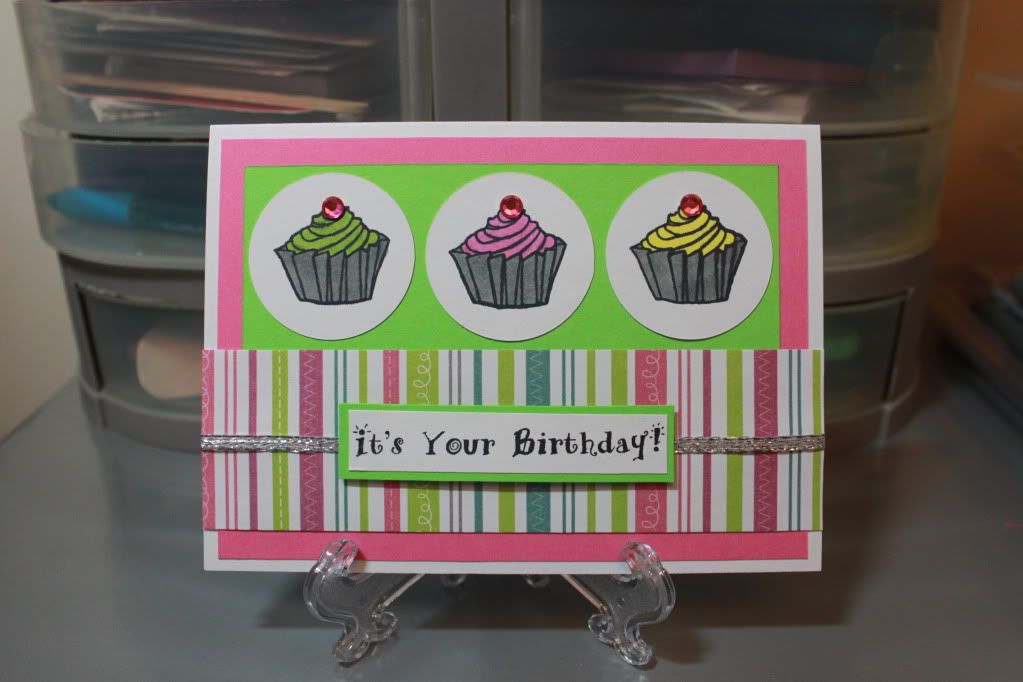 I colored the wrapper silver/gray because when I was a kid, my mom always made those little cheesecake things with the 'Nilla Wafers on the bottom in the silver wrappers. Of course, if she did that now, I'd eat one and get sick due to lactose intolerance, haha, but even so, I still saw the stamp and thought of that! These are cupcakes though with the strangely colored frosting. In reality, I wouldn't want to eat the frosting on any of the cupcakes I colored! I like chocolate cupcakes, and that's it!
Yum, chocolate cupcakes ... oh wait, I'm digressing!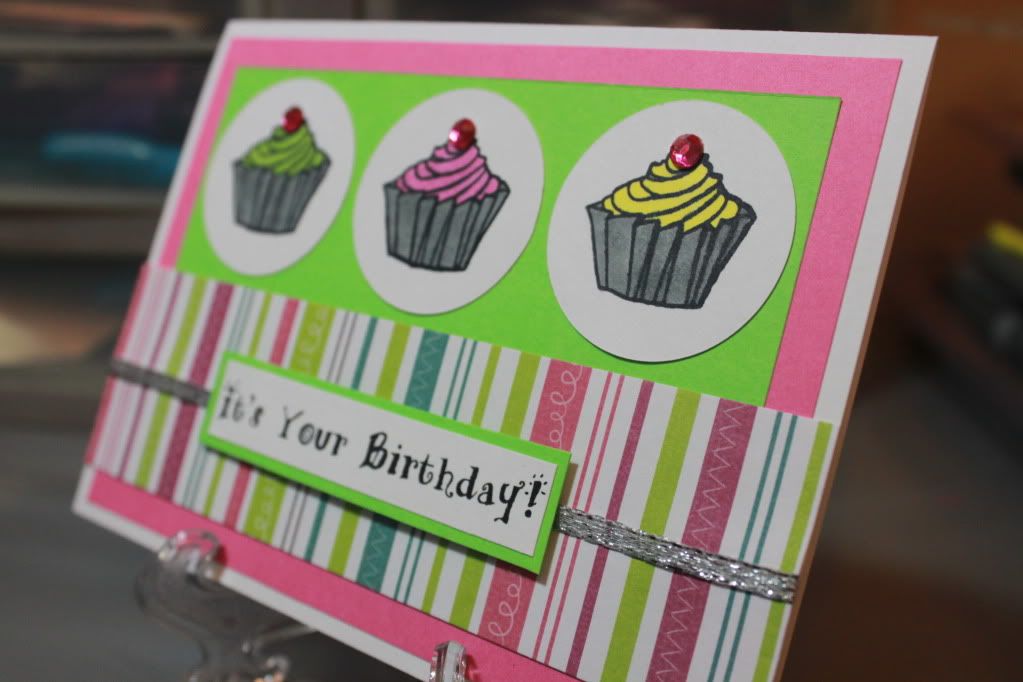 This was a basic card with a sentiment from Pink by Design. You can see that it's the same patterned paper as the card I made with the sweetheart bird! I had already cut it for
another
card, so I was trying to use it up. I like that it kind of matches the color of the cupcakes but not really. I'm trying to step away from things that are VERY matchy-matchy. Anyway, I added some Queen & Co bling to the top, but I would've preferred that it be red. I only had the pink, so oh well!