The sixth challenge was a sketch challenge. Typically, I'm not that big of a fan of sketch challenges, especially when there are so many elements that are part of it. But I just have to remind myself that you don't have to follow sketches exactly. I always feel as if I have to! Since I did a card instead of a layout, I cut back on some of the pieces since I was only using a 5.5x4.25 base instead of a 12x12.
Since I had used blues and greens on other cards, I wanted to make this one with girly colors, so I found a purple and pink patterned paper in a new paper pad I bought recently from Michaels (Recollections is my favorite for all the variety and the great price!). From there, I used a Martha Stewart scallop dot paper punch. I knew I wanted to do 3 rectangles with parts of flowers on them, but the one flower I actually liked was too big! Then I thought that I'd stamp it across all 3 pieces at once like a triptych (haha, Howard and I were talking about that like, yesterday or something because I had gone to see the cloisters in Manhattan during a high school trip for Romance Philology).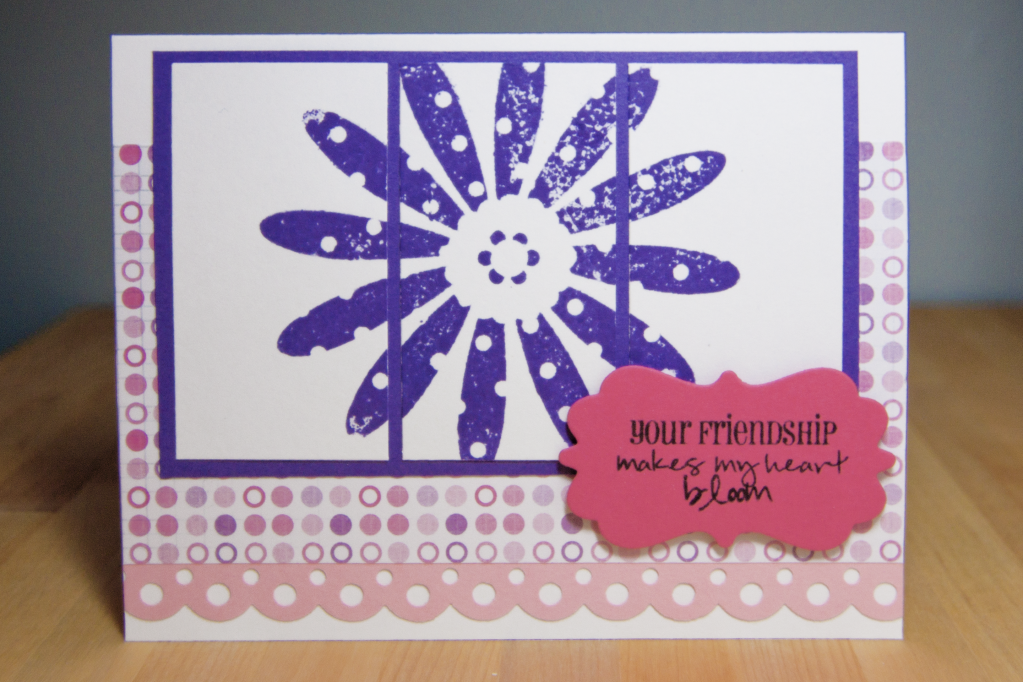 I chose the sentiment from "Friends to the End," which was the stamp of the month for October 2011. I haven't yet chosen to do SOTM because I try to watch what I spend and only buy stamps once in a while nowadays. The 2-year anniversary is definitely a good reason to though!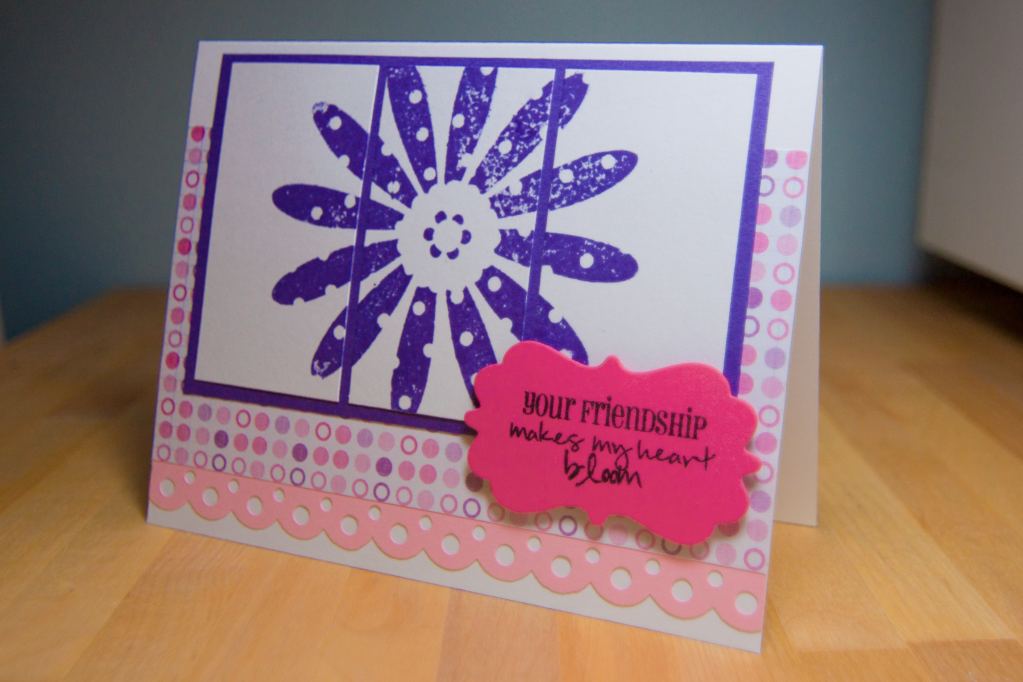 The funny thing is that the entire time I was making it, I kept saying to Howard, "I don't like sketch challenges!" and when I finished I actually said, "Hmm, I actually like it!"