Rushing to finish! Please don't mind the poor coloring! SCROLL DOWN for better examples of my work! My inspiration is our Disney pitcher. I liked the squares that held each character with only two tones of the same color.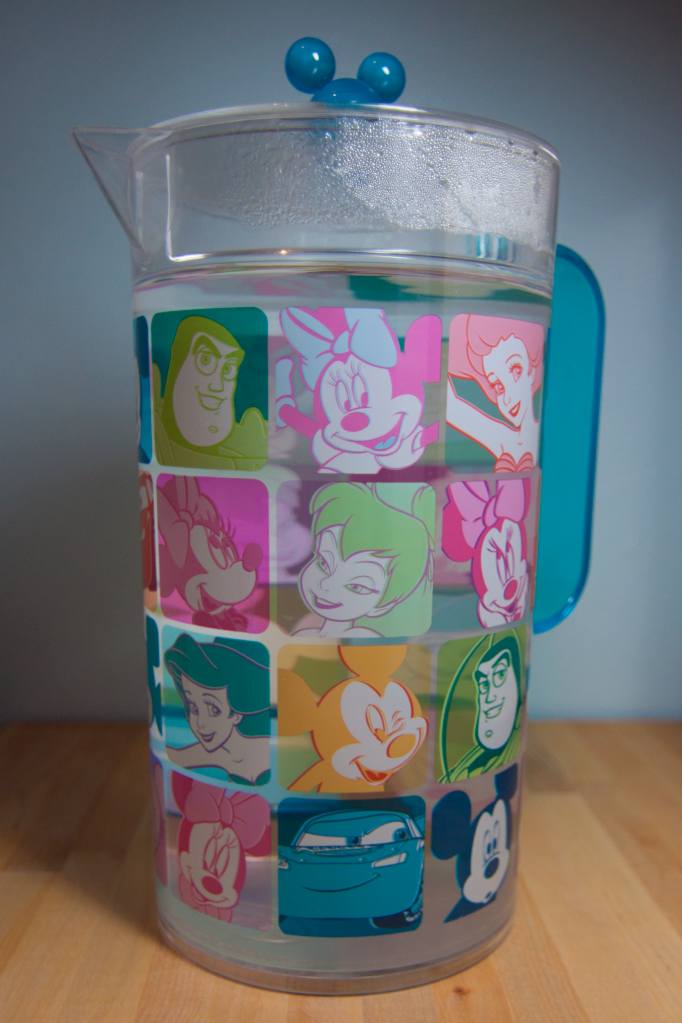 All of my Disney character stamps are still at my parents' house, so I chose animals instead that can KIND OF be from Disney movies, haha. Howard helped me bridge the gap. The crocodile is from Peter Pan, the lion is from The Lion King, the dog is from Lady and the Tramp, and the monkey is from Tarzan! Make sense? Sure it does, right? Haha.
The sentiment is taken from "Our Kids" once again because Disney stuff really reminds me of having an active imagination! I had to heat emboss the white one last time! Sorry it's so poorly colored! I was trying to find the right colors, and my Copics and Bic Mark-Its are not all in the right place since I brought them from my parents' house!