Almost at the end of the line! The ninth challenge was to use buttons. I had an idea to use buttons of all sorts of colors, but it didn't turn out the way I imagined it. I switched over after spending some time on the other card and just made more of a clean and simple card with the yellow buttons as the centers of the flowers.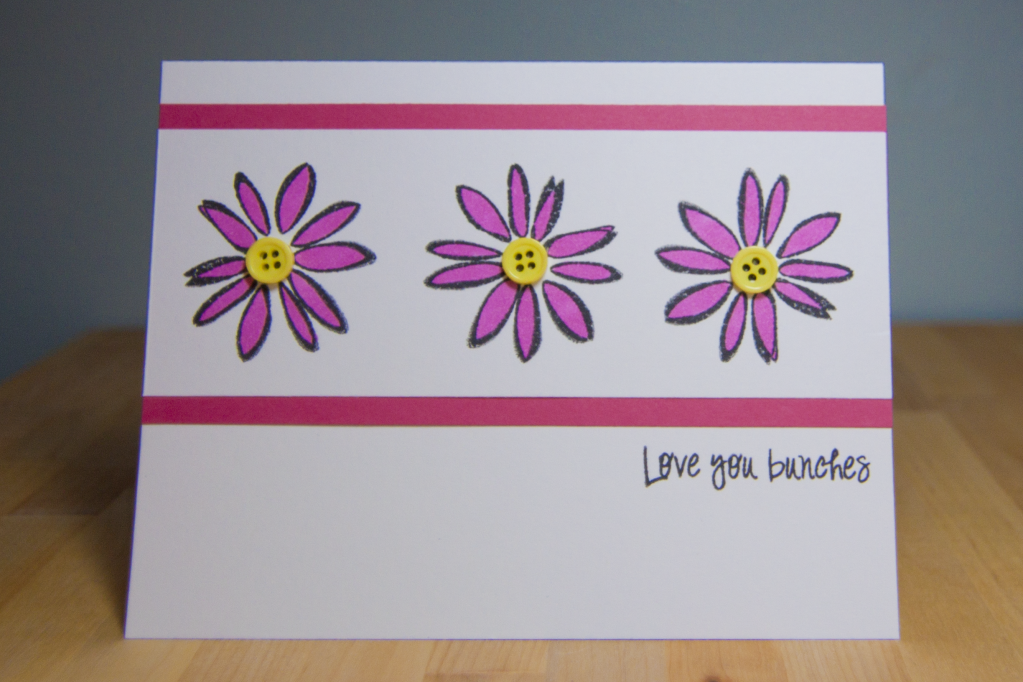 The flowers are from a set I bought a while ago from Autumn Leaves. It's so old that I could barely pull the stamp off the plastic sheet! I wasn't storing them with my other stamps, so I had forgotten that I had that set. I liked the "sketch-like" look of the flowers. I think it works to have some that stamp that way as opposed to always having the crisp, sharp edges.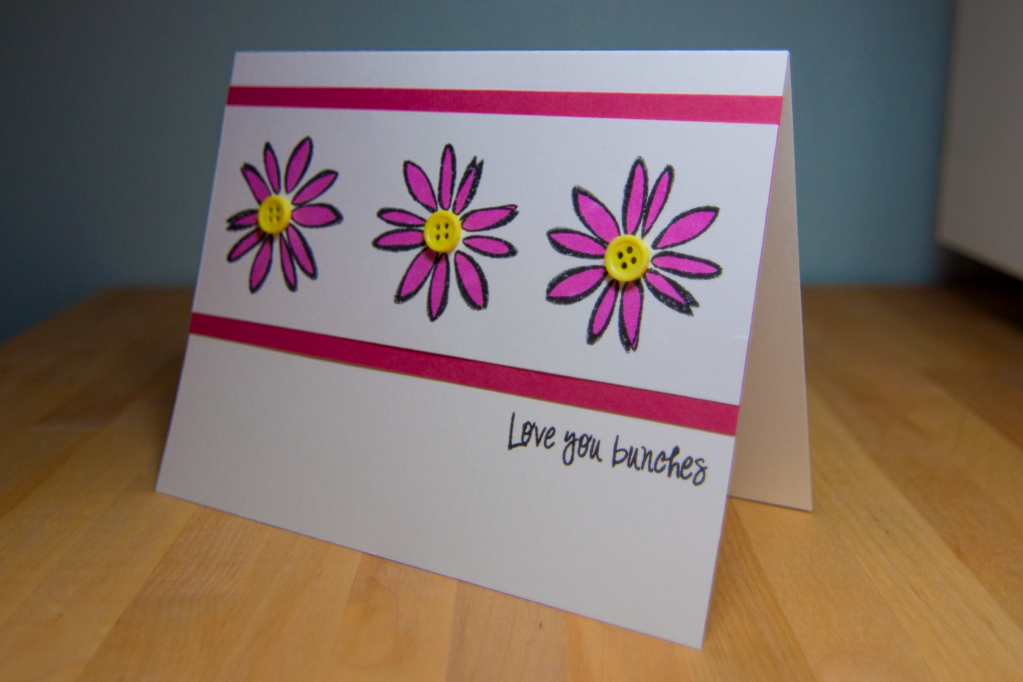 The sentiment is from Pink by Design's set called "Our Kids." Even though there are a lot of encouraging sentiments for kids and students, they really work for all sorts of occasions too. If you take a look at the stamp sheet, you'll see that there are a TON of options! Now that's what I like in a set!