The theme for Challenge 2 was a favorite holiday! I'm super excited to be able to celebrate Christmas with my husband this year. My plan a while back was to get Disney stockings so that we can fill them with fun little gifts instead of having to buy anything major (we're still in save mode as newlyweds!). The little things would be edible stuff like a bag of almonds for him or Hershey's drops for me and other fun goodies like Lego mini-figurines for him and $1 stamps for me! With that excitement in my mind, I just had to make a Christmas card.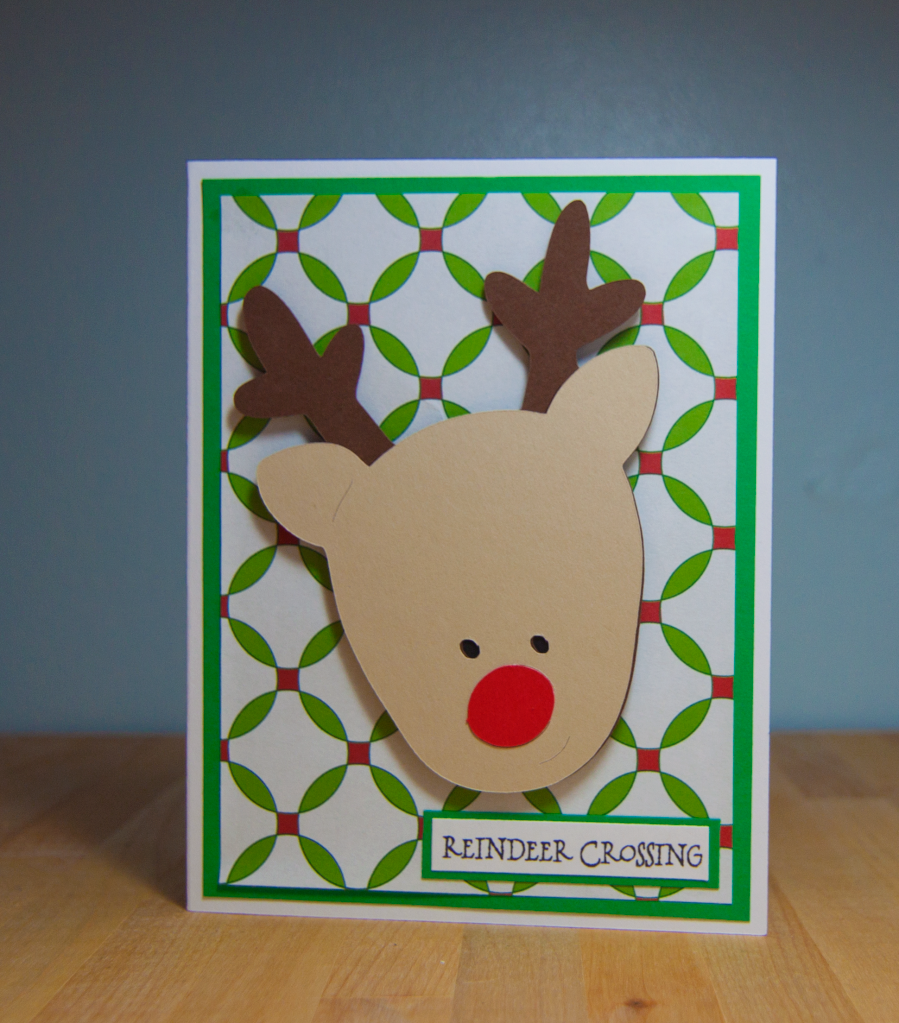 I used the cute reindeer from the Doodlecharms cartridge and then pulled out my one stack of Christmas paper that I bought last year from Recollections called "Bright and Jolly." I have to be conscious in using more patterned paper because I'm so used to sticking to solid colors. Patterned paper can really make a difference, I think!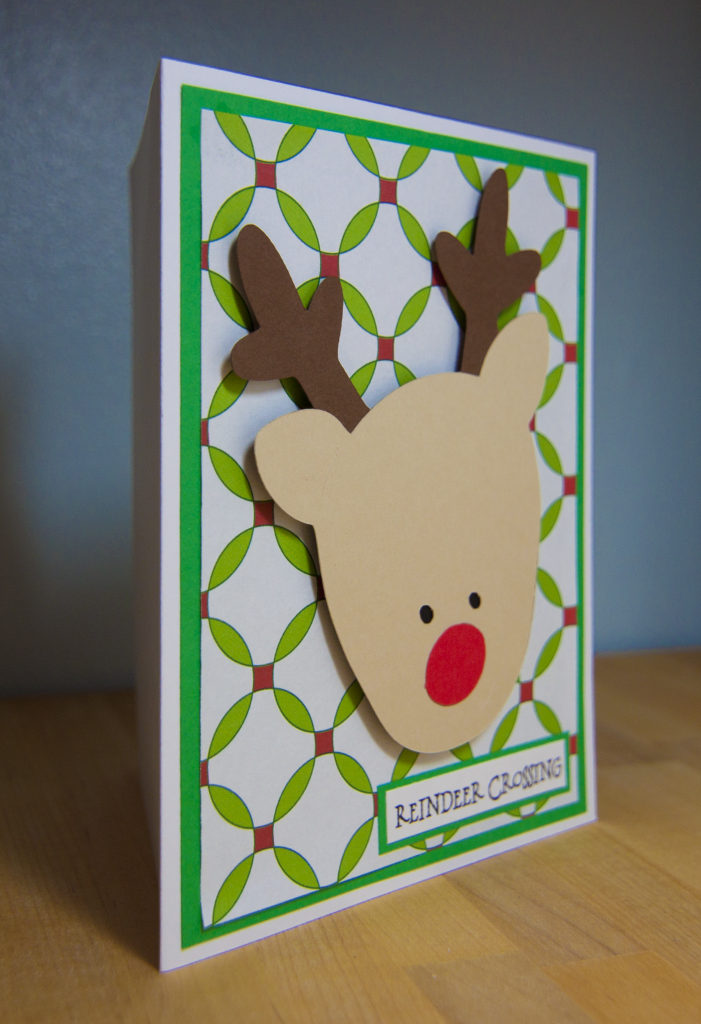 The sentiment came from Pink by Design's set called "Christmas Wishes." I adhered that to the bottom corner and then used foam adhesive to pop up the reindeer. Even though it's only July, it makes me ready for Christmas!