The eleventh challenge was a single layer card. I used a stamp from We R Memory Keepers, and I used the technique of masking to get a ton of different crayons. No layers at all!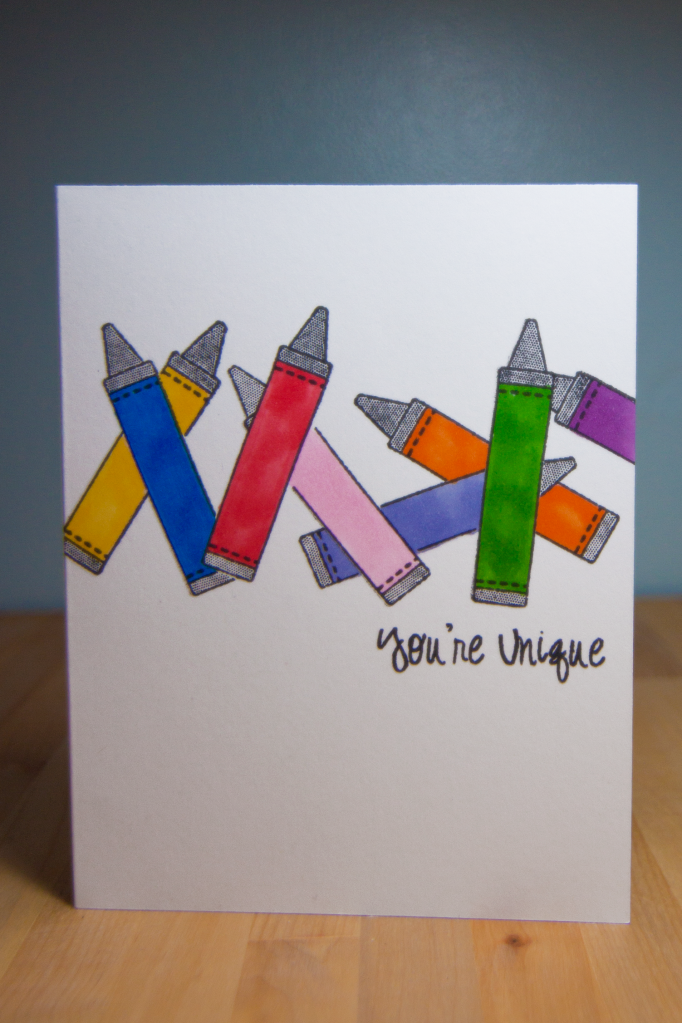 The sentiment is from "Our Kids," so I did actually use a stamp set twice. I just think it worked to have "You're Unique" on a card with different colored crayons on it.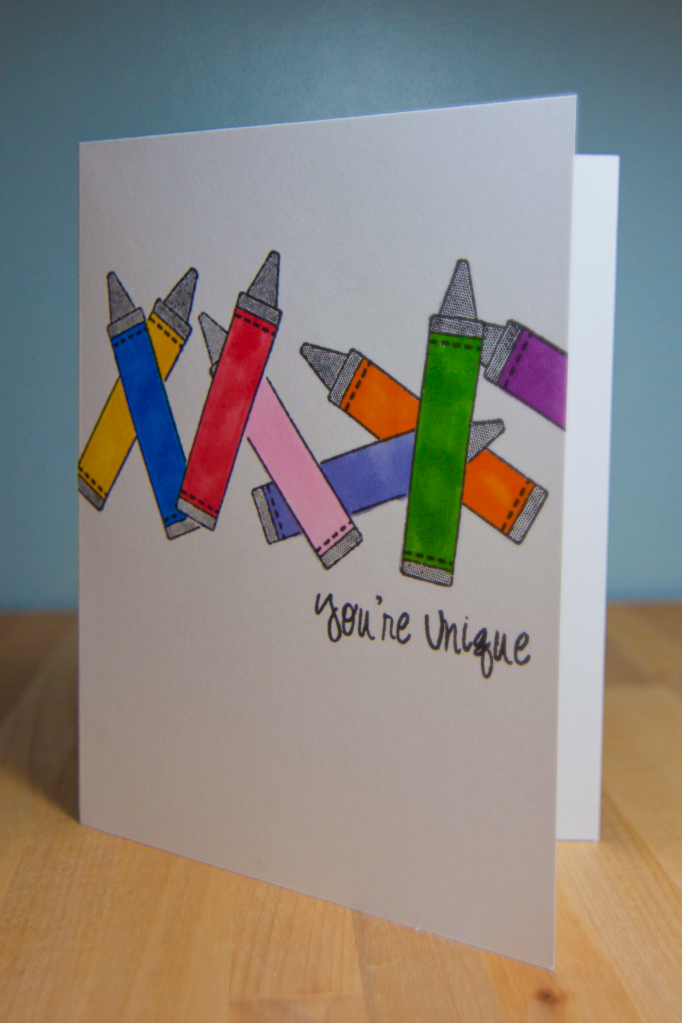 See, no layers! No pop dots or anything! It's actually really "simple" not to have layers, and I actually like the look of them. It takes a bit to get used to stamping and working directly on the card!