Pink by Design's third challenge was to use wet or dry embossing on the card. I had already used wet embossing for the white words on my door sign so my materials and tools were all out, but I thought I'd do dry embossing on this one since my Cuttlebug hadn't been used in so long!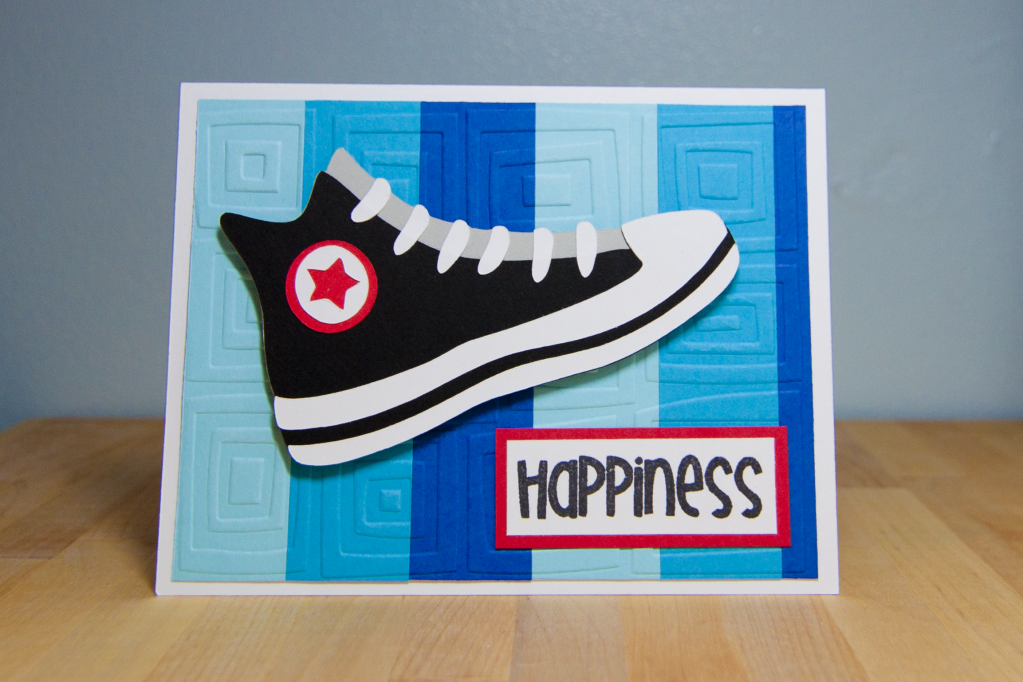 I cut out the layer for my card in white, but then I decided to glue on strips of blue cardstock so that I could have some variety in color. I think I'll try this again in the future but attempt a rainbow! I purposely chose blue for this project because (1) I had the most variety of blue in my scraps and (2) I need to make more boy cards! I'm always using pinks and purples. Even when I use green, I usually have pink with it too!
I used the Cuttlebug folder calling "Traffic Jam" for my base. The sneaker came from the Nifty Fifties cartridge even though it looks like a more modern high-top Converse. No, I didn't remember the name; I had to ask hubby! I'm "old" in that I already wear New Balance and Crocs, haha. The sentiment came from Pink by Design's "Big Thoughts" set. I love just how bold the words are in some sets and just how delicate they are in other sets. Moving on to the next challenge!