Chugging along to the fourth challenge! This was to use a a silhouette shape. I've done a card with a silhouette before for a wedding because the Sweethearts cartridge has really nice ones. But I decided to try another route and use "A Child's Year" because to be honest, I've never even touched that cartridge before! I purchased it for $10 a while ago when Michaels had that huge sale. I flipped through the handbook pages and saw the umbrella cut and knew which sentiment to use!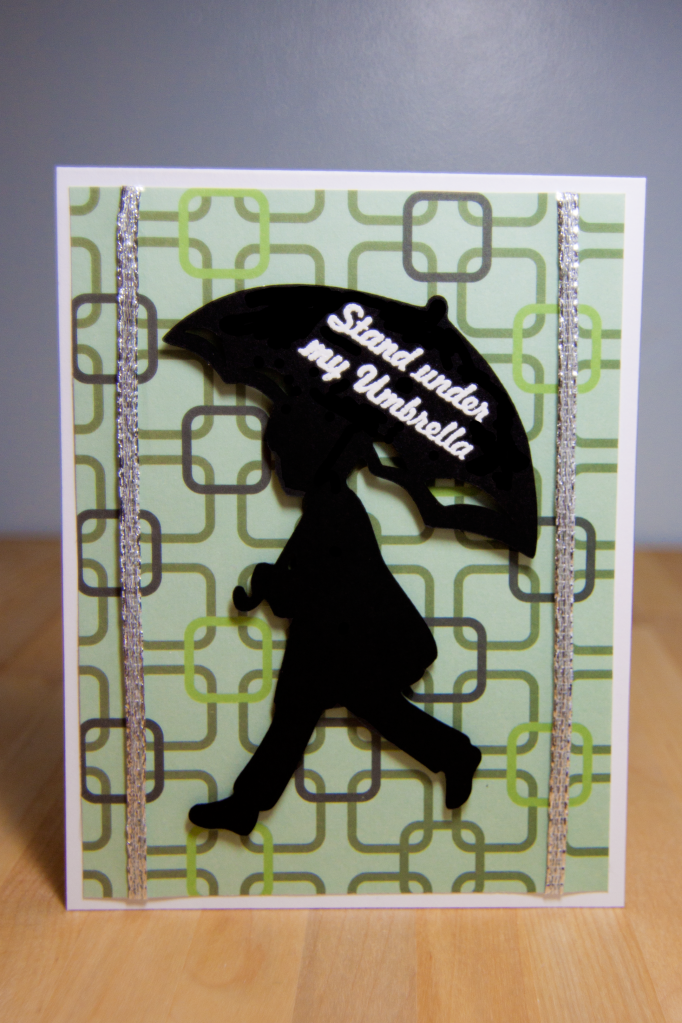 What's great about silhouette cuts is that there aren't any layers to glue on, so these cards can be pretty easy to make. They also look great on patterned paper since the image is just black. I had plans to stamp the sentiment from "Spring Has Sprung" at the bottom of the page, but I cut the image too big. Then I thought about using my white embossing powder again since I love how it turned out earlier. Thankfully, the sentiment fit on the umbrella itself!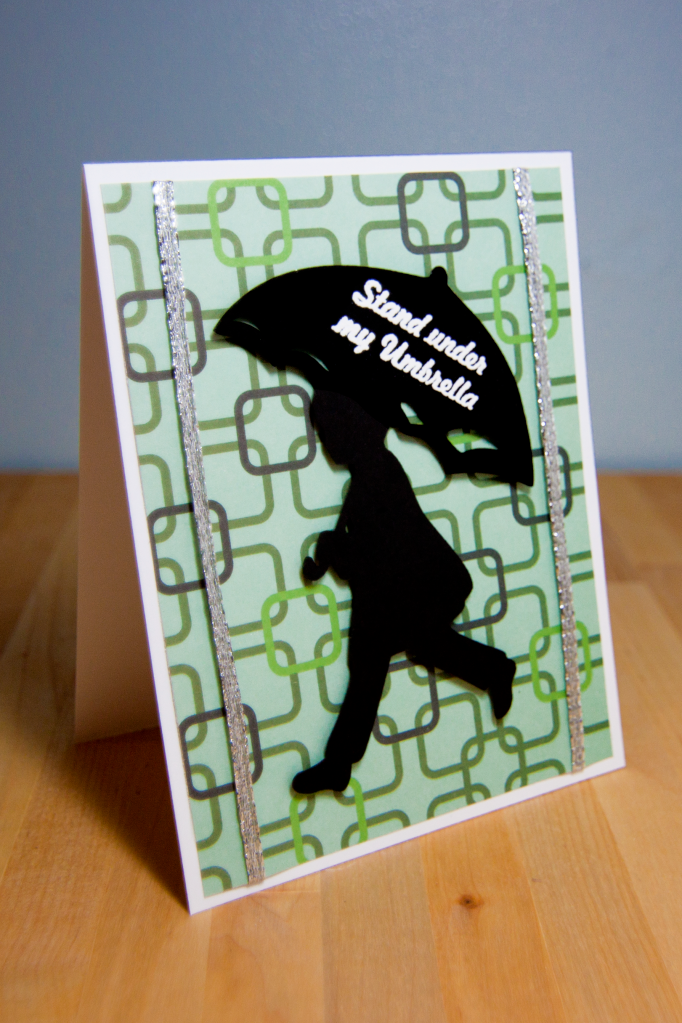 I just added silver wire-ish ribbon on the sides to give it a little extra something. I was surprised to find that the roll was almost finished but then again, it was actually a roll from when my mom did craft projects! I started thinking about how I used to go to Creativity and Fabric Bonanza with her all the time when those were the craft stores we had before Michaels and AC Moore. Guess I technically got the bug from her!