Moving on to the eighth challenge! That was to have a project with ribbons or bows. I love having ribbon on the card, but I usually just wrap it around and tape it to the back of my layer. I am not good with bows at all! It's always difficult for me to tie them, and then they never lie correctly. I was still determined to put a bow on this card though.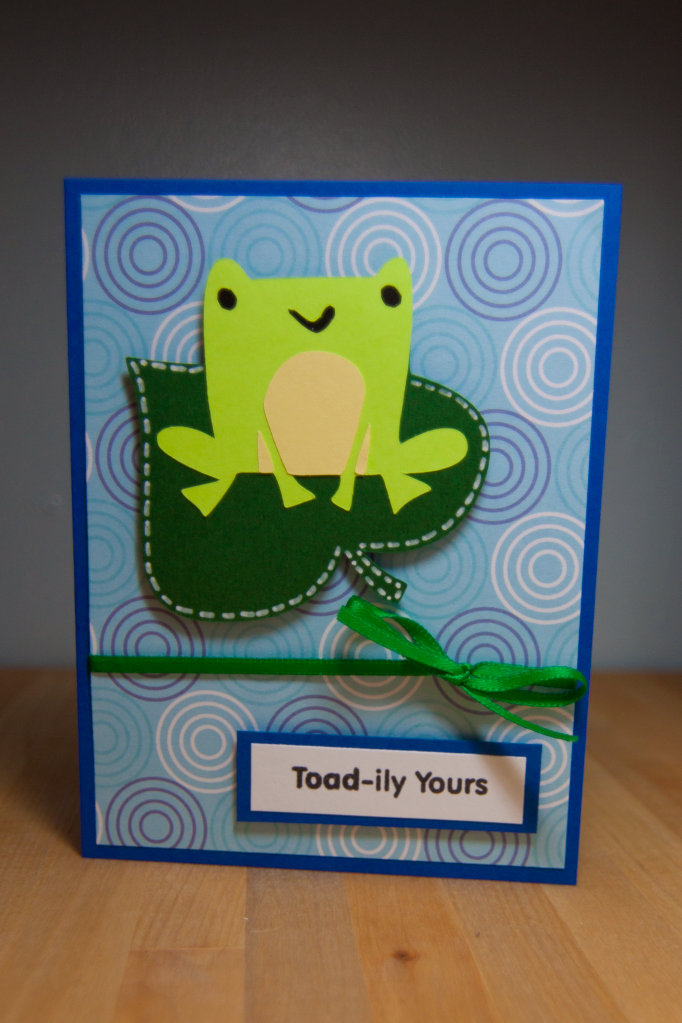 The frog was cut from the Cricut Lite Playtime cartridge that came with my Cricut Expression from Walmart. I didn't really like the images of the children on it, but then when I looked carefully, they did have some cute images on it as well, including this frog! I thought it looked a little bland so I added white faux stitching to the lily pad. Also, any time there's a layer for black for the eyes, I never cut the whole thing out. I hate wasting that much paper, so I usually cut everything out and glue a small piece of black over the holes that were cut out.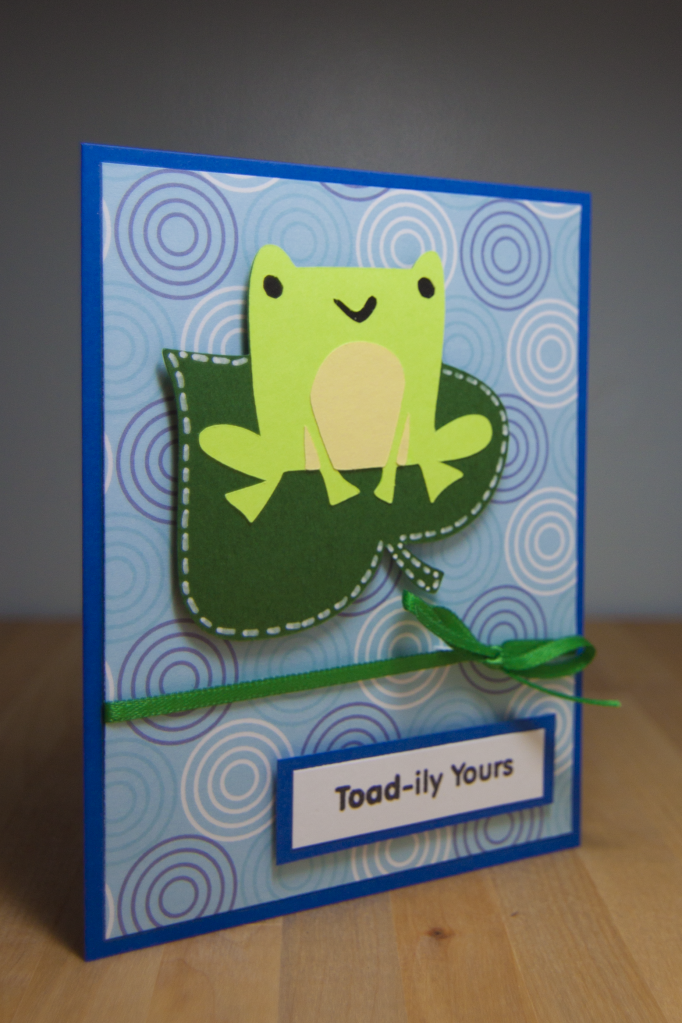 The sentiment is from Pink by Design, of course. And so far I'm still sticking to the "don't-use-the-same-set-twice" thing! This is from "Be Mine."