Back in August, my cousin Karen requested a different kind of "card" for a specific purpose. She wanted a sneaker, a name, and a verse on cardstock so that she could put it in a frame for her fellowship to sign for their pastor.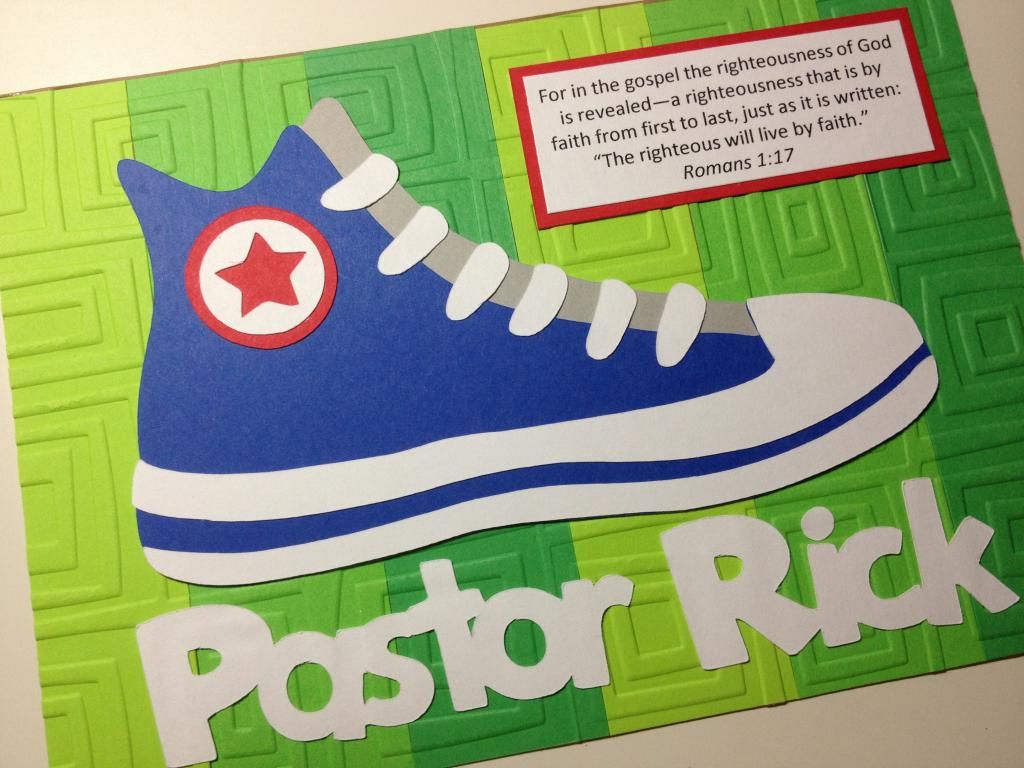 Since it was clearly a custom order that I wouldn't be repeating, I actually don't think I wrote the sizes and measurements anywhere, but I can tell you that the sneaker is from the "Nifty Fifties" cartridge, the name is from "Mickey Font" and welded together, and the embossed background is the Cuttlebug folder "Traffic Jam."
When I sent my cousin the above picture, she asked that the font be blue instead of white, so I cut the name out again and glued it on top since the white one was already adhered. Thankfully, it worked out fine.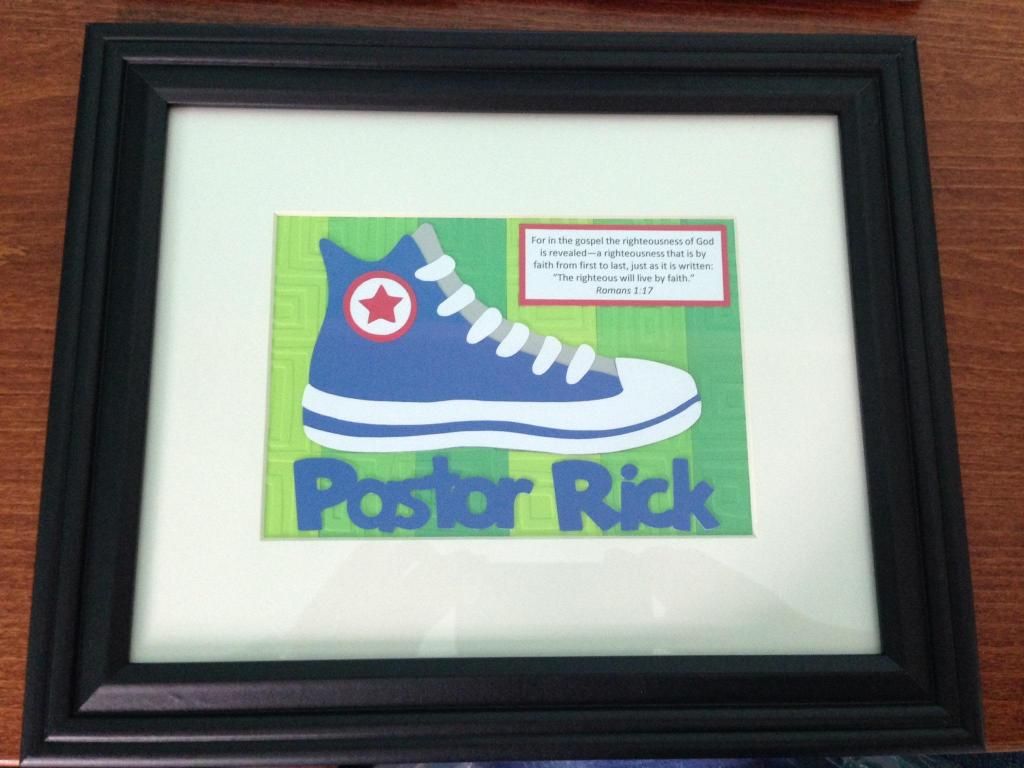 This is what the sneaker looks inside the matte and the frame. I think it turned out decently considering I actually had a bit of trouble and frustration with the sizing and figuring out if everything would fit. I know it seems so simple when you look at it, but I had tried to put the verse under the sneaker, but it just didn't work until I moved the verse to the top right corner. It's projects like these that make me happy I have a ton of options when cutting with my Cricut and now with my Silhouette!