Howard's immediate and extended family have a group text so they can all keep in touch since they live all over the world. Recently, many of the pictures have been of our nephew Toby because he's the newest addition to the family and because he is just so gosh darn cute! It's amazing how family members can keep in touch via the technology available these days so that even from thousands of miles away, they can somewhat see little Toby grow by seeing pictures and videos almost instantaneously.
A few of Howard's relatives have mentioned that we should have a baby soon so that Toby has a cousin. Then there would be two babies in the family. However, we aren't quite ready for that stage of life yet even though I am thoroughly enjoying the snuggles and chats with my nephew. Last Friday, we were out for dinner to celebrate Toby's one-month. My sister-in-law was sending pictures in the chat for the family who couldn't be there, and then this is what my hubs sends in response: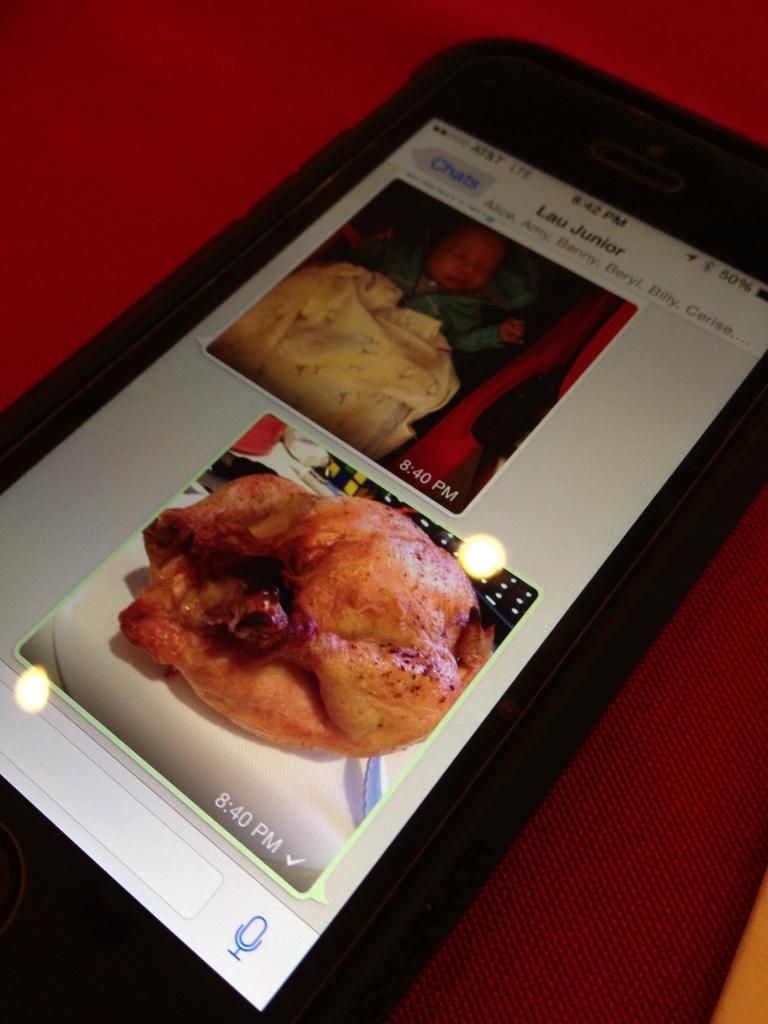 Yes, my readers (all 5 of you out there). That is a picture of a whole chicken that Howard roasted for dinner last week. Haha, he claimed that it was his baby because he was quite proud of roasting a chicken for the first time! He's such a silly, haha.