Clean and simple cards are really my favorite because they look less cluttered and possibly like cards you can find at specialty stationery shops! Haha, well, maybe that's just what I tell myself. You'd think that they're easier to design, but they're actually not. When I first started crafting, I had to learn to be okay with leaving a lot of white on the card. I remember Howard used to tell me that it was okay, but it was so difficult for me to accept it as a finished card. But nowadays, I love the white on the card as evidenced by this card that has absolutely no pattern paper or fancy layers at all.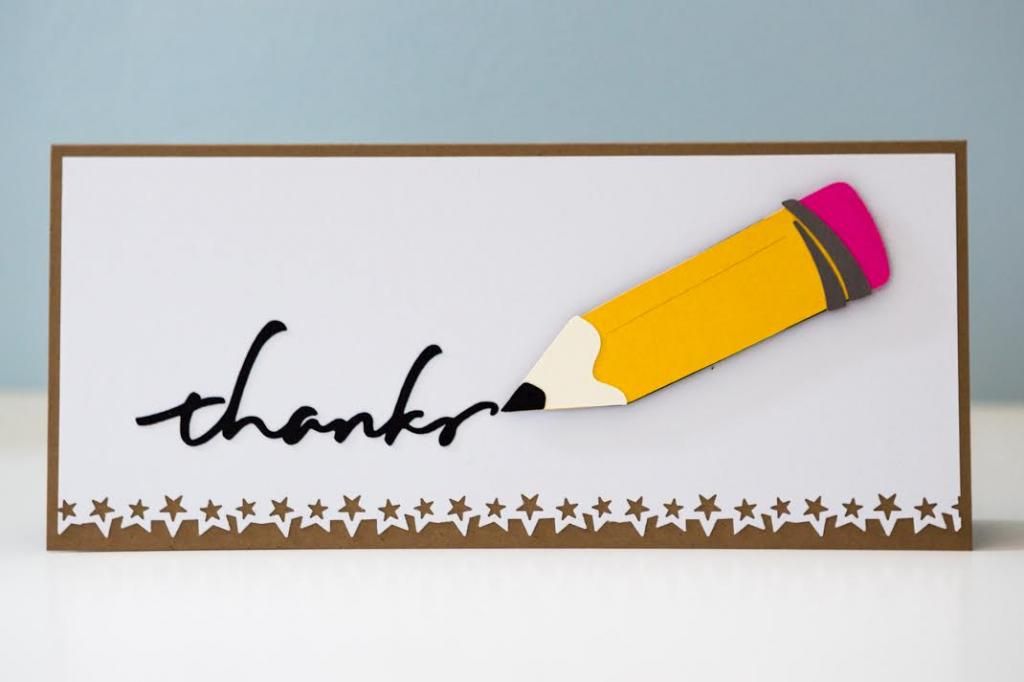 The pencil was cut from the "Locker Talk" cartridge at 1.75 inches. Since I was using the longer pencil as opposed to the stubby pencil, I chose to put everything on a 4x9 card, which means it fits perfectly in a business-sized envelope. It also made it easier to cut out the "thanks" too since I knew ahead of time that I wanted to use this specific script from the "Wild Card" cartridge. For some odd reason, my notes say "Thanks from Wild Card at in," so apparently I forgot to jot down the size! Whoops!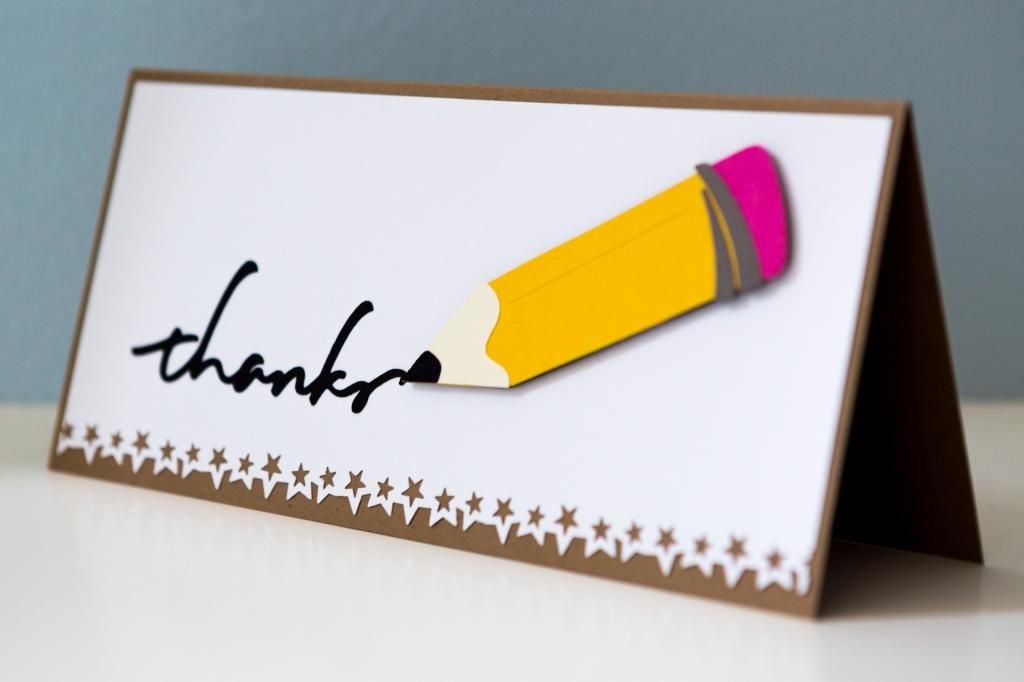 Just to add a bit more to the card, I used a Martha Stewart punch for the stars on the bottom of the white layer before adhering the pencil to the card with foam adhesives for some dimension. I really hope that my customer liked this custom order and that the recipients of these cards (I believe I made 4) liked them as well!