Despite the fact that people know that I coupon at CVS (and mention it in Sunday School, haha), I actually don't go very often any longer unless there's a specific need like a medicine refill or for clearance! I saw on Instagram via #cvsclearance that summer things were on clearance! I was actually looking for a few specific items including little bottles of toothpicks that people were getting for $0.25, and it was 2 in a pack!
I was happy to see that the clearance at my store was also 75% off since it usually takes a little longer for our prices to drop. But considering it was already that low, it wasn't surprising to see that most of the items were gone. That meant no toothpicks for me! That's one of those things that you don't really think about buying, but then there are random times when a toothpick is exactly what you need but you don't have them! Haha, one day I'll get them.
Anyway, I did go in knowing I had to spend my $3 ExtraBucks that was expiring soon, so I was hoping to roll it a little bit and then spend it all so I wouldn't feel obligated to go back. The Playtex tampons were a great deal as they were originally $5.29 for the box, but I had a $3 coupon for it making it $2.29. When I showed up at the store, I got a 25% off tampons/pads coupon from the redbox, so that meant saving another $1.33! So the box would have just been $0.96 out of pocket to get $3 ECB back! That was a pretty good way for me to roll the $3 I already had.
I purchased the summer clearance items in this transaction too just to make it easier. Howard and I decided to pick up two of the Freez Paks for ourselves and then I called my mom to see if she needed any since they were only $0.49 each (originally $1.99). There really should be four in the picture, but I left my mom's two in the car instead of bringing them all the way upstairs. Then we also picked up two of the Tundra Freez Paks for $0.32 (originally $1.29), which would be more useful in my Thirty-One Thermal Pouch or the Picnic Thermal for quick errands or for lunches. Lastly, I saw the 24 oz tumbler and liked that it was much larger than the ones I already have, so I got that for $1.99 (originally $7.99). Basically, we just had to pay for the ice as the ECB I had paid for the other two things.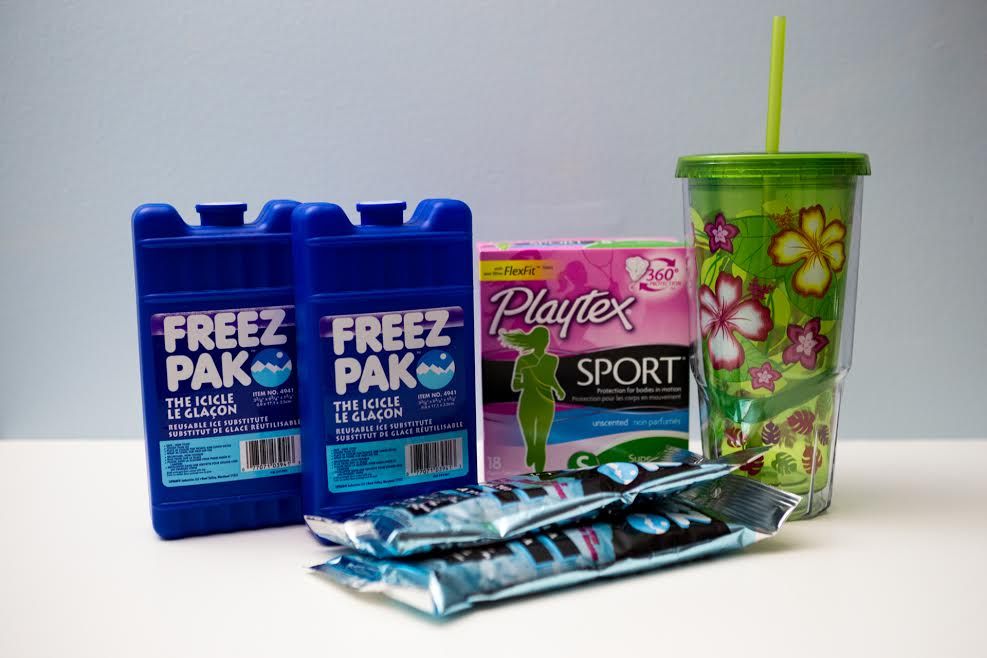 The next transaction was the vitamins. Isn't it ridiculous that the regular price cost of the bottle at CVS is $15.79? What?! How is that possible? They were on sale last week for $8.29. I had a $2 manufacturer's coupon as well and used the $3 ECB from the first transaction, so it was $3.29 out of pocket, which I think is decent for vitamins especially since I also got $5 ECB from it too!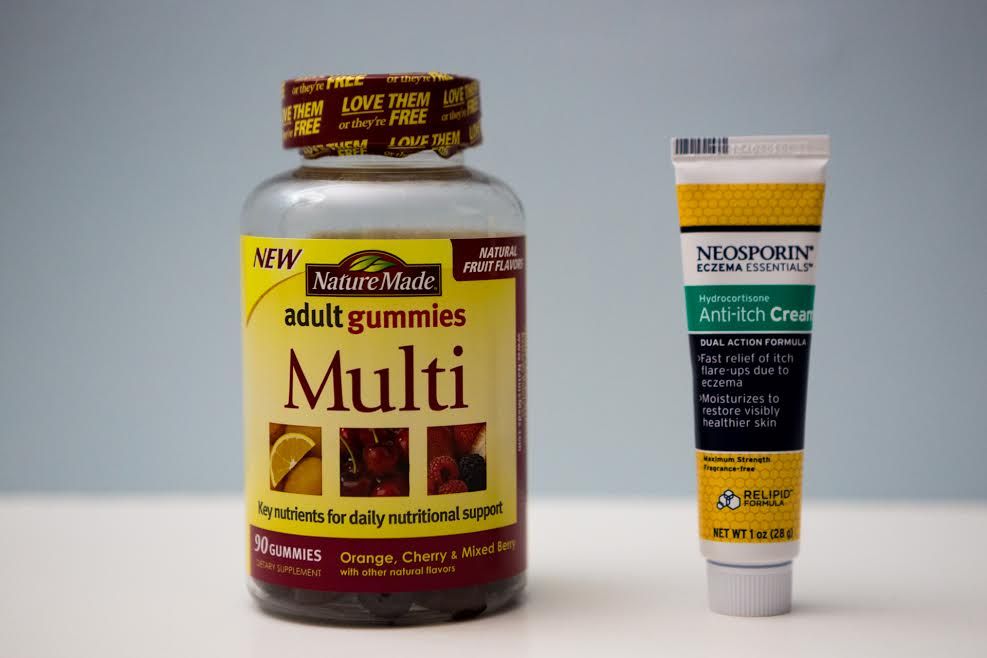 The third and final transaction was a spur of the moment purchase. Howard was looking for hydrocortisone for his hand, so we saw that the Neosporin one had an ECB deal. The original price was $10.49, so I used the $5 ECB from the previous transaction meaning it was $5.49 out of pocket, but I got $4 ECB back.
The total was $11.56 out of pocket with another $4 to spend for next time, which is more than what is typically spent at CVS, but it included vitamins and ointment. Considering the regular price of the Neosporin was just about a dollar less than what we spent out of pocket, I think it was pretty good unplanned couponing with my standing in the aisles with pen and paper doing the math to figure out the best deal. It also helped that Howard was there to help with mutliple transactions because as I rang up the next purchase, he was ripping off the ECB from the previous receipt! Husband and wife couponing!