I made a very simplistic card recently for a custom order. I used the rainbow from "Simply Charmed" and cut it at 3.25 inches. I think when using this cartridge, they are much cuter when cut at larger sizes so that the eyes and smile cut out nicely. Either that or the face should just be omitted.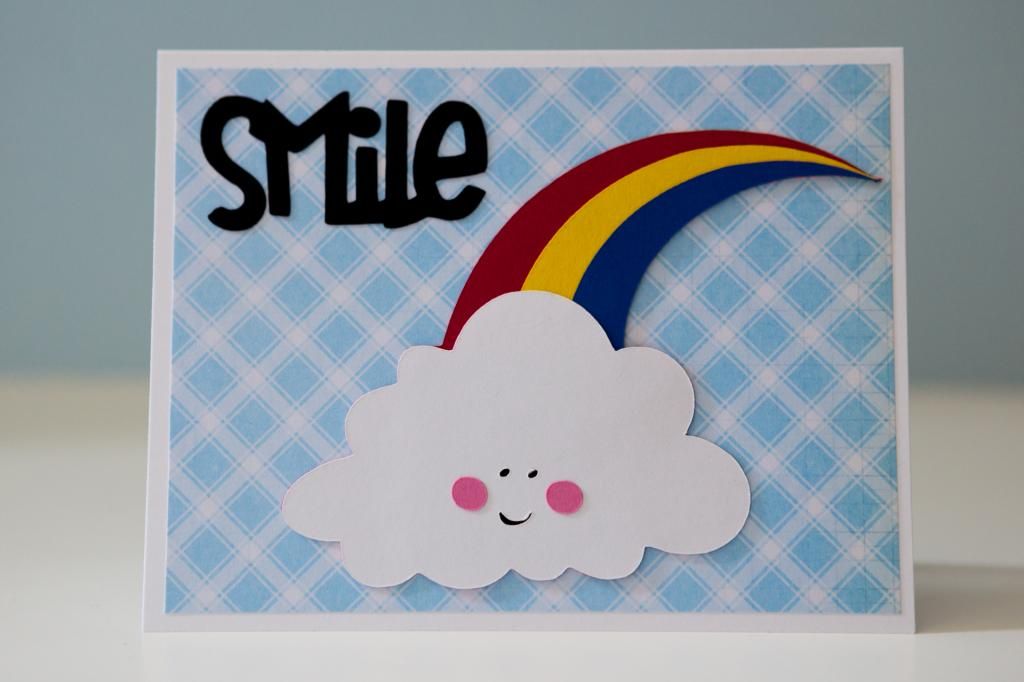 I've also been going through a phase of cutting out the sentiment instead of always using a stamp. The "smile" sentiment is from the "Wild Card" cartridge and cut at 10 inches. I've mentioned it before, but the cuts on this cartridge are in relation to the base card so that's why it had to be cut at 10 inches.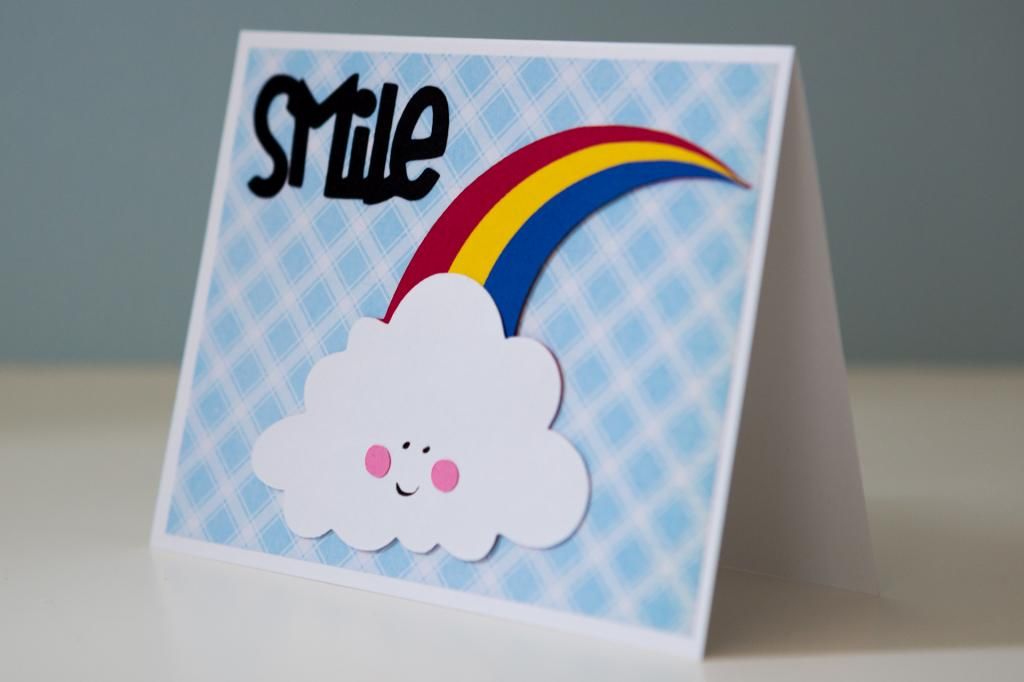 It's clearly much easier just having 3 colors in this rainbow than the 7 that should be there instead. Plus, it's probably easier not having to look for a difference between indigo and violet!