I stopped by Target after school today to pick up a fairly good deal on Lysol products with the buy 5 get $5 gift card back. Since I was in the area and wanted to wait a bit before driving home with the school traffic, I popped into Old Navy to check the clearance sections to see if there was anything worth getting.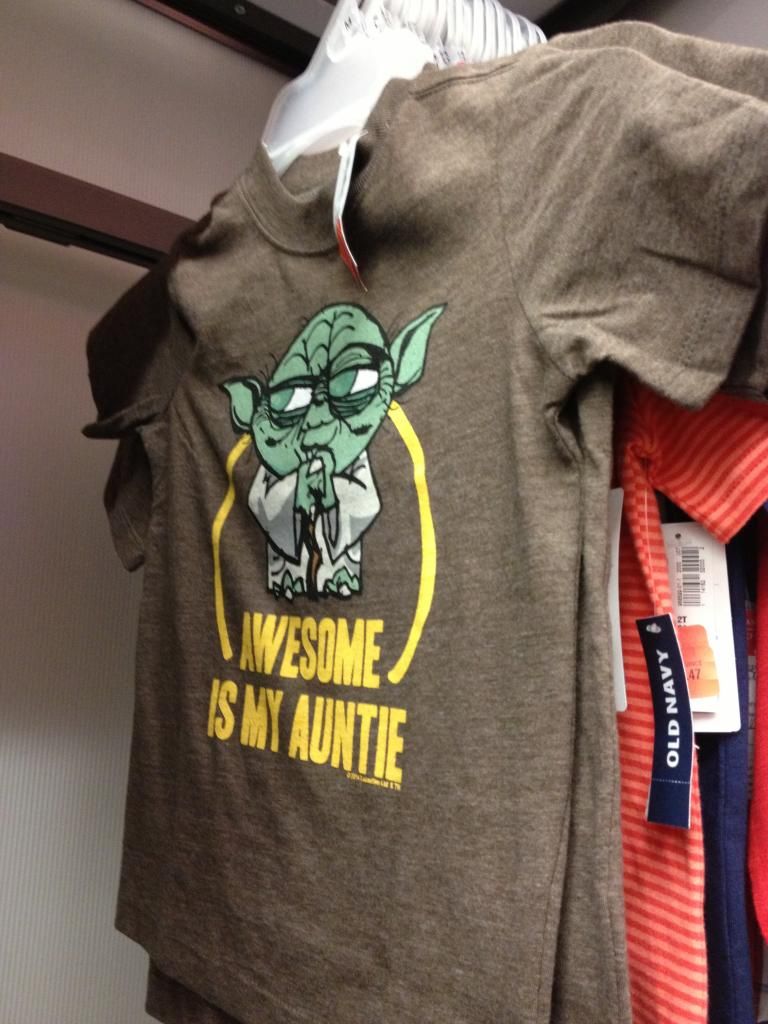 I did find this shirt in the boys' clearance section, which I thought would've been something to get for my nephew except for the fact that Yoda isn't really the cutest and I'm also not really the kind of person who wants to give a shirt that says something like that, haha. I took a picture just because I thought Howard would appreciate it.
Every night there's always so much to do. I don't start working right away once I get home because I definitely need a break, but then I also fall asleep for a "nap" after I take a shower. My body still hasn't gotten used to being back at work. Tomorrow is going to be a bit tougher what with a meeting right after school and then Back to School Night as well! I won't get home until maybe 9:30pm. I'm going to be so exhausted by Friday morning! Oh well. At least the work is rewarding!