This is one of the custom orders I made recently that I was really happy with once I was finished! The customer asked for a 60th birthday card for her boyfriend's dad. She told me that he was into exercising and sports like biking and rollerblading. The image that came to mind was this raccoon from the
Campin' Critters
cartridge. I think I only used this cartridge once, and it was the one I wanted for a super long time. It's just difficult to find the occasions to use the images, but this was a chance for me to pull it out.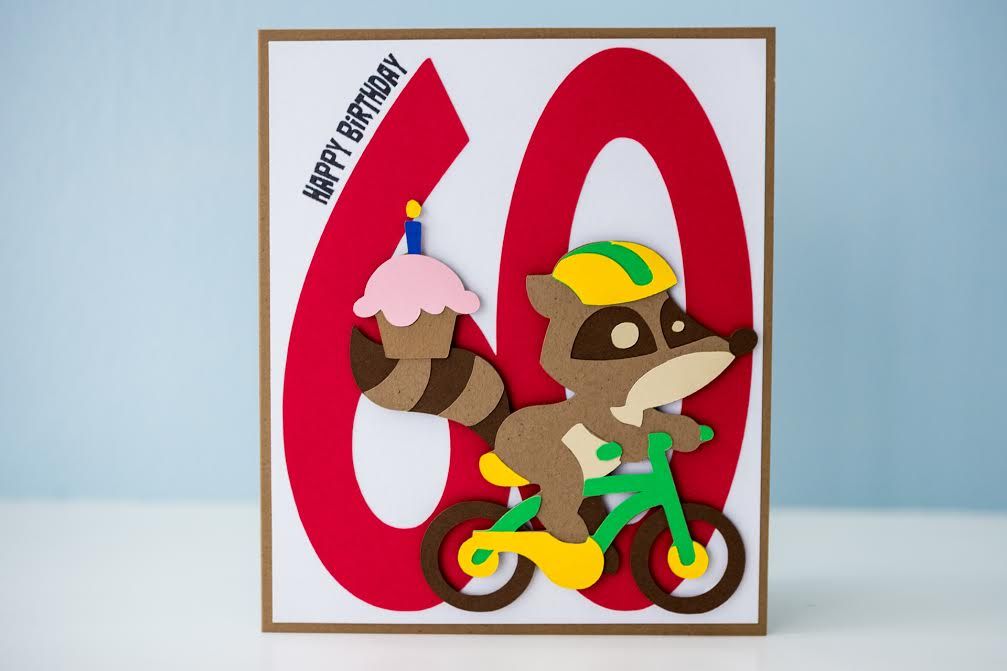 The raccoon was cut at 4 inches. Since the image was already fairly large, I decided I needed to put this on a card larger than my typical A2 size (5.5 in x 4.25 in). With my We R Memory Keepers envelope punch board, it makes it a lot easier to make varying card sizes, so this was a 5.5 in x 6.5 in card.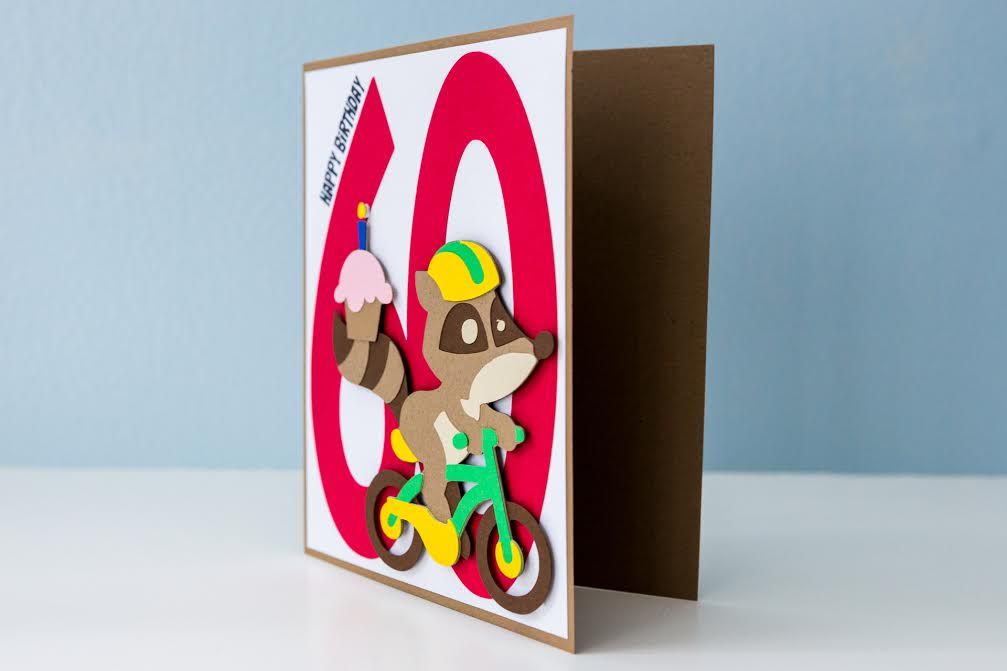 I then decided to cut out a really large "60" to put in the background. It actually took a little bit of time to find the right font for this. In the end, I used the Cricut Basic Font that's available for free via Craft Room and just stretched it to the size I needed, so I don't actually have an exact measurement for it. It worked out better that way because the original font is kind of chubby, and the numbers got lost behind the raccoon.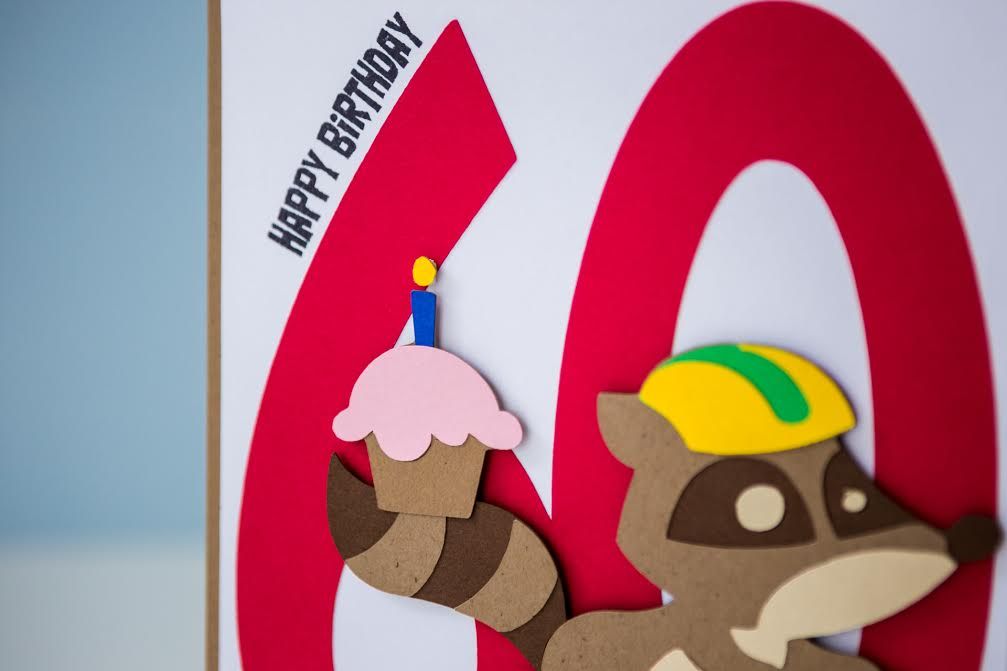 To make sure it was an obvious birthday card, I cut out a cupcake from
Doodlecharms
at 1.75 in, which is one of my original cartridges. It's so different from the more recent ones, but sometimes the basics are needed. The final touch was stamping the "Happy Birthday" sentiment, which was from Pink by Design's stamp set called "Birthday, Birthday." I curved the clear stamp a bit when placing it on my block so that it'd line up with the edge of the number. I know my customer was pleased with it, but I also hope the recipient liked it as well!