It's kind of sad to think that cupcakes from Crumbs can now be considered a subject for "Throwback Thursday" since they somewhat recently closed all their shops due to bankruptcy! What?! Why now?! Howard surprised me one day when he brought home two cupcakes in celebration of our 2nd anniversary. I was really in the mood for chocolate, so he was a great best friend in that he went to the bakery after work to deliver it to my tummy!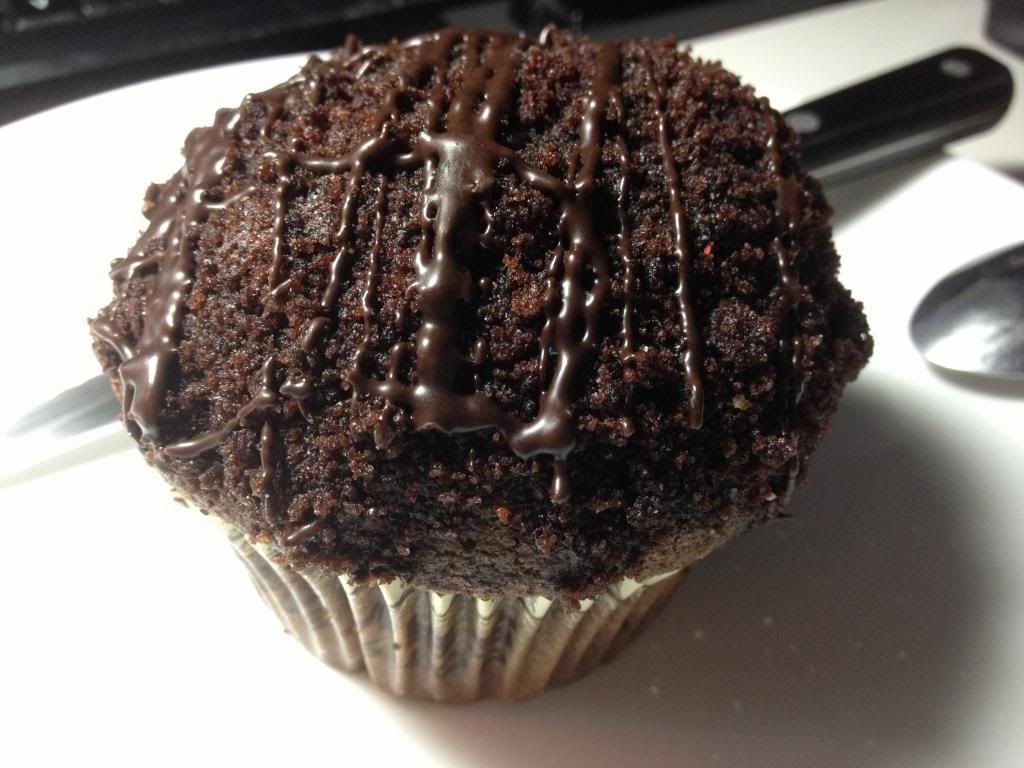 This is the Blackout. Well, maybe I should say that this was the Blackout. Surprisingly, the descriptions are still available on the website as is the pop-up to sign up for email updates. This one is described as follows: Chocolate cake filled with fudge mixed with vanilla custard, topped with chocolate cream cheese frosting and chocolate crumbs drizzled with chocolate.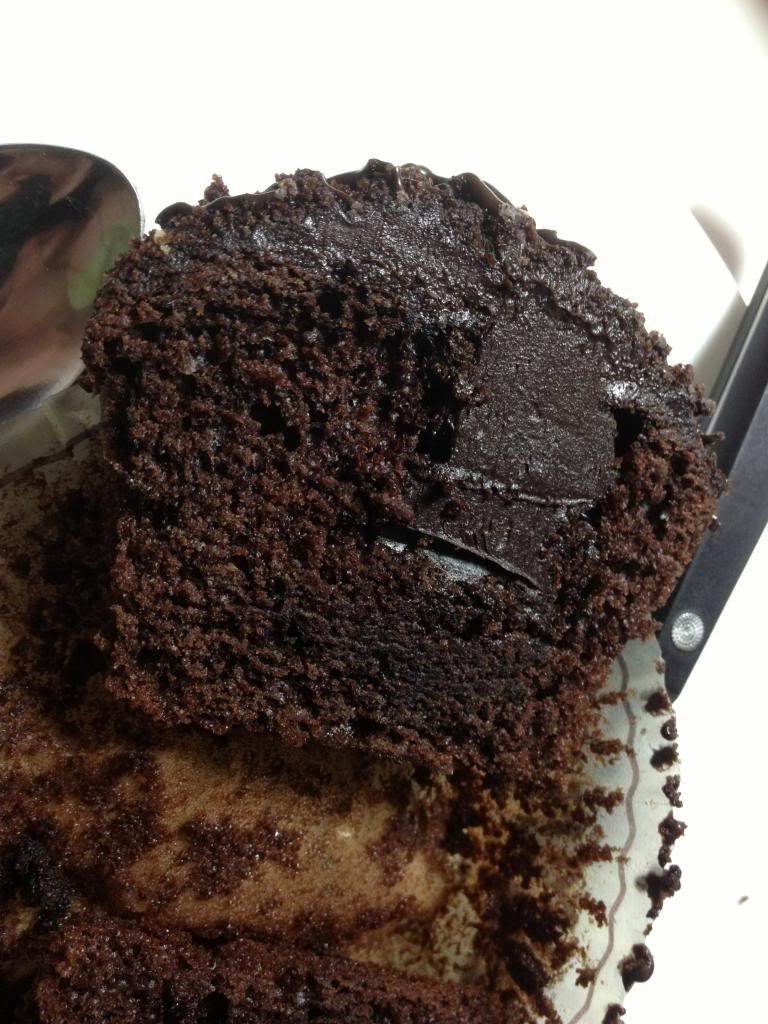 It wasn't my favorite one out of the four we've been able to try. I think the one I liked the most was the Devil's Food because it didn't have a custard filling but still was heavy on the chocolate! We probably also aren't great judges of what makes a good cupcake since we split the second one on another day, so it spent some time in the fridge yet we still enjoyed it. But realistically, we are very easily pleased, and being able to get a fancy cupcake like this was a tiny bit like having a taste of Disney World here at home. We shared a chocolate peanut butter cupcake from Starring Rolls during one of our trips with my parents, so in my mind, I associate big treats like this with the most magical place on earth. It probably also reminds me of WDW because of how much
Emma
enjoys the cupcakes there too!