When I want to craft just for fun, I come cross a lot of cuts that I think would be fun to do for birthday cards. Then when I need to make a birthday card for a custom order, I just immediately jump to cupcakes! I think cupcakes are for all days of the year, but pop a candle in it, and it just fits!
I did want to make this one a little different so I made a card base that would fit in a business size envelope. I actually really like 4x9 in cards mainly because I feel that when they are mailed, people don't immediately think of it as a card because it looks like it could just be a bill or some other important piece of paperwork.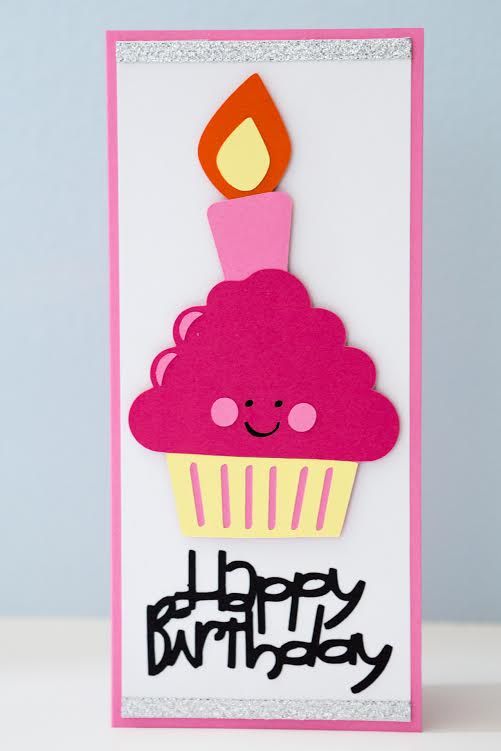 I didn't have any specific guidelines for this card, so that made the cupcake even more appropriate. It was cut from the "Simply Charmed" cartridge at 6 in. The face cut out without any issues since it was a larger size. Then since there was plenty of room underneath, I decided to stick with a Cricut cut for the sentiment instead of using a stamp so the "Happy Birthday" is from "Wild Card" also cut at 6 in (that seems weird, but you have to understand the cartridge to know why it's 6 in; it's all relative to the size of the card base cut on the page).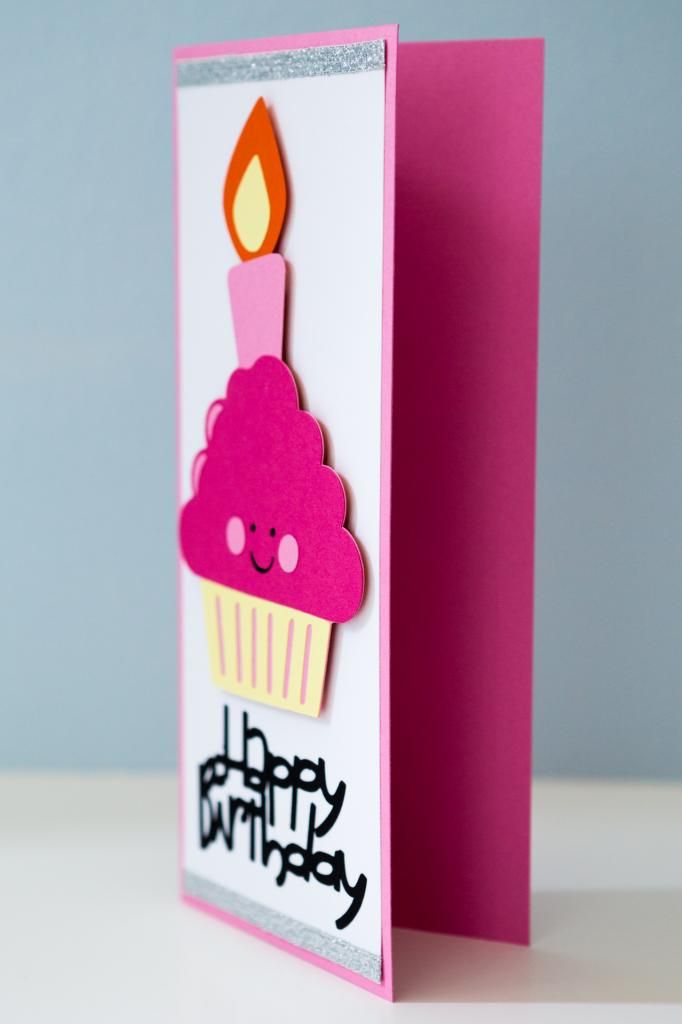 I was planning on adding the silver ribbon between the cupcake and sentiment, but I glued the sentiment on too high. Whoops! I then figured I'd use it to line the edge of the white mat on the top and bottom, and I'm pretty pleased with how it turned out since the ribbon itself is really pretty. It frays at the ends, but since I taped it on the back, it's not seen. I think I'll be doing that more often!