Despite the "Teddy Bear Parade" cartridge having a ton of options, I think the ones I've cut out the most are the bride and groom bears. They're just so cute on a wedding card! And they look a little different when the background paper is changed.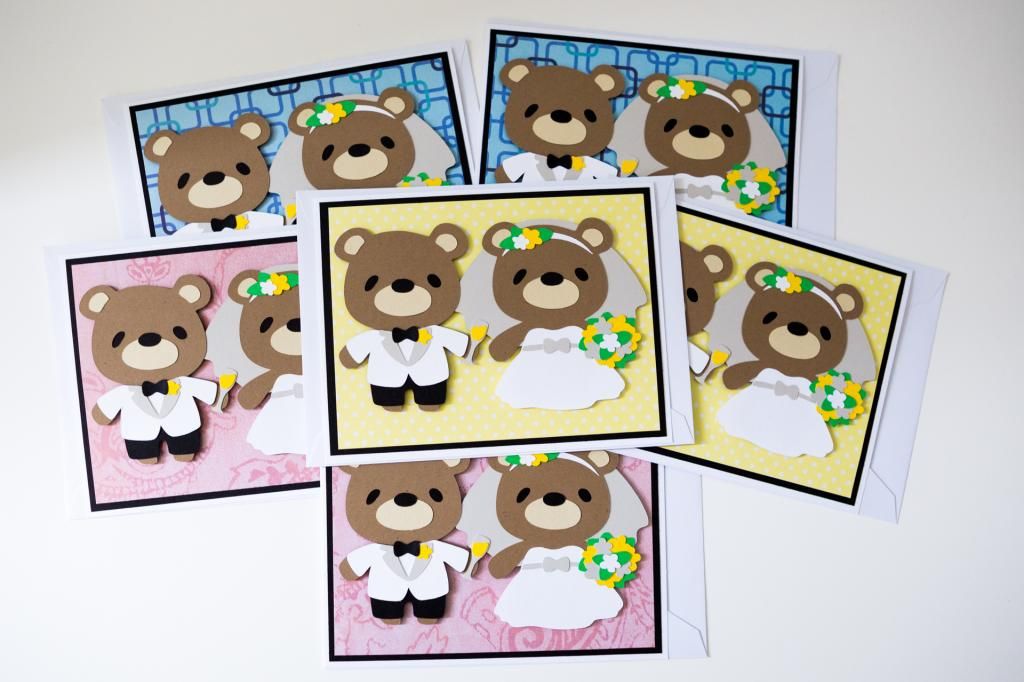 There are no sentiments on the outside of the cards since the customer requested that something be inside instead. I anticipate using these two on many more cards in the future!
Stay tuned for Lancaster updates! I started working on the travel portion of day 1. I'll post when hubs has the chance to edit his photos. Trust me; you'll want to wait. If it's just my photos, you might lose interest, haha.