As I look back on the other posts in this nail polish series, I notice that I've been wearing a LOT of blue polish! I just can't help it; it can be so pretty! This particular one might just be my favorite as it is Sally Hansen in "Pacific Blue (420)." Sally Hansen recently changed its formulas on many of the colors in its Xtreme Wear line, and this is the one that caused the most uproar in the polish community. Yes, there is a rather large polish community! I wouldn't say I'm part of it as I'm more of a sporadic observer, but I do follow a few people on Instagram to know that this was a travesty. The newer version (yes, they kept the same name) is not as pretty and supposedly the formula itself is goopy and harder to use. Weeks after the news was reported, I ended up finding the original bottle at both of my CVS stores, so I snagged a bottle. It was absolutely worth the $3.49 price.
I decided to actually do an accent nail, which I've never done before. Though I enjoy looking at nail art, I don't have the creativity or patience to even attempt it. An accent nail is the best I can do at making a regular manicure a bit more interesting. On my ring finger, I used Funky Fingers "Sand & Stilettos." This glitter completely covered my nail in just 3 coats. It was actually rather covered in 2, but I did another to cover a few more spots. I anticipate using this as an accent nail rather often!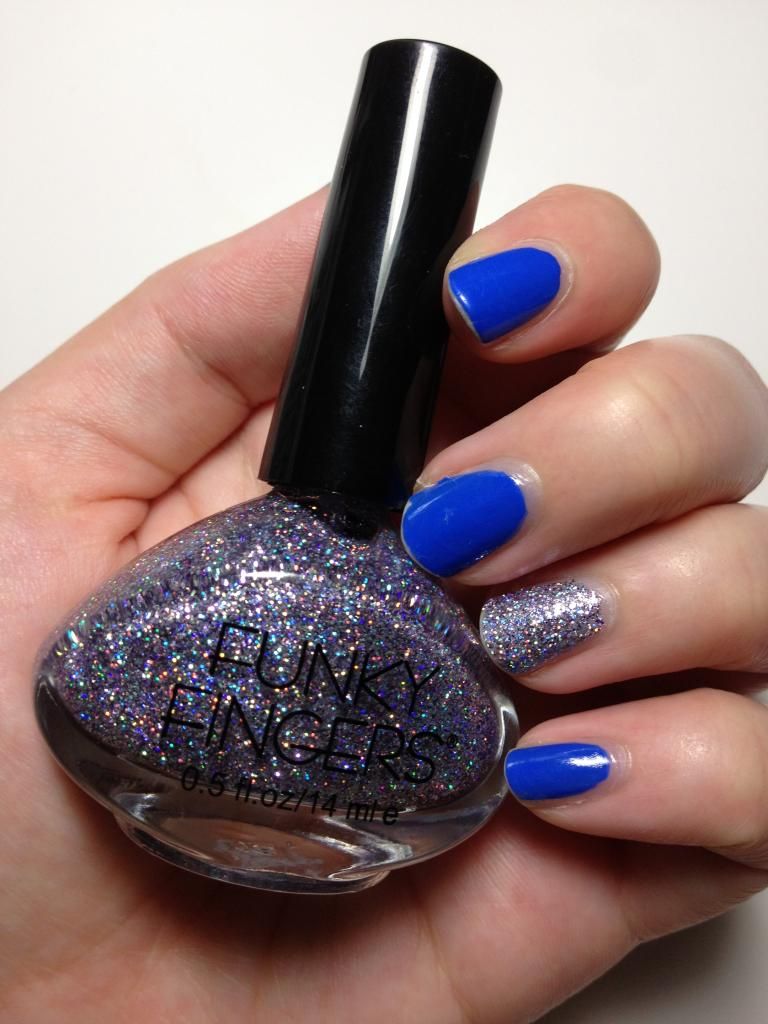 I thought I would have trouble removing it, but I just needed to leave the remover-soaked cotton ball on my nail a little longer than normal and also do it twice for it to completely come off. I also left this particular manicure on for the full week, which is when I took the picture above. That's why there are already chips and noticeable tip wear. Plus, you can see a larger gap between the blue and the cuticle. I leave a gap when I do my nails anyway, but when the space gets bigger, I know it's time to change the color.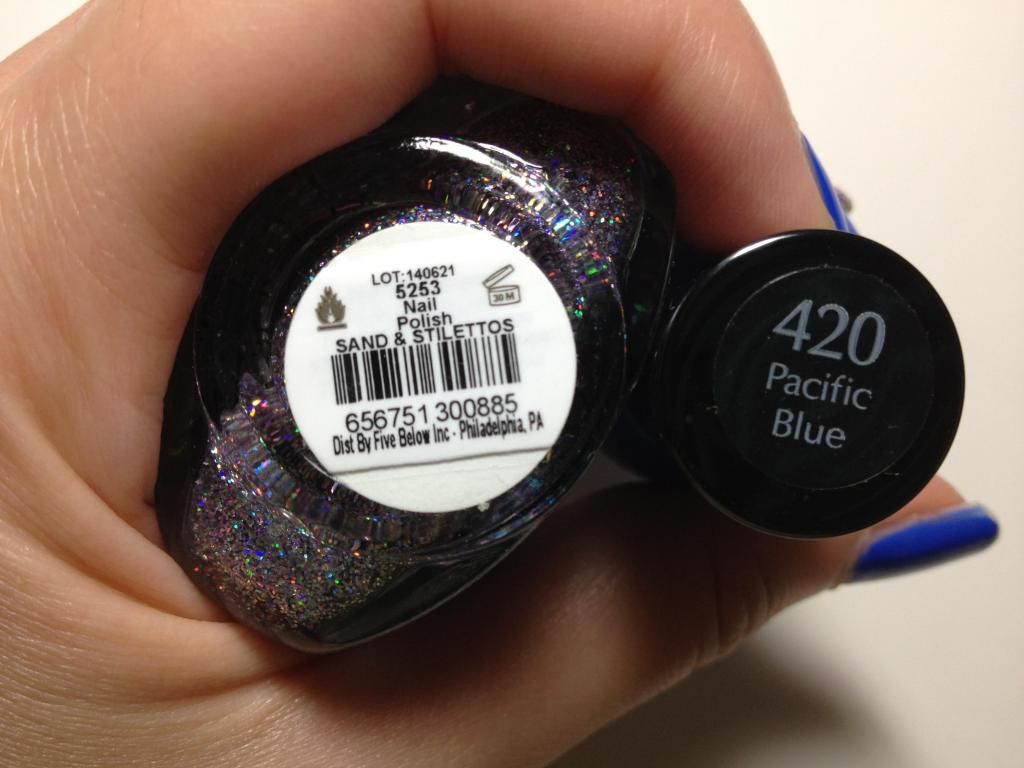 The glitter polish was from Five Below, which is a store I love visiting as the merchandise changes every so often. The Funky Fingers and Fresh Paint line is mainly 3 for $5 (other than the color changing solar polishes that they have now also, which are 2 for $5). I know I will get good use out of the $1.67!