Despite my newfound appreciation for my Silhouette Cameo, I do look back on the cards I had to make for custom orders and love the fact that my Cricut is much easier for things like that. In comparing the years of using my Cricut vs. the two days I used my Silhouette, the layers on the Cricut are easier to assemble especially in the newer cartridges like "Create a Critter," which I used for the card below.
The customer asked for cards to give to the teachers who worked at the camp with her this past summer, so I tried to find something that would be appropriate for that. I chose to use the owl, which is an image I had never used before. I cut it at 2.75 inches in more "neutral" colors that could be somewhat appropriate for guys and girls. The branch was also cut from the same cartridge at 2 inches.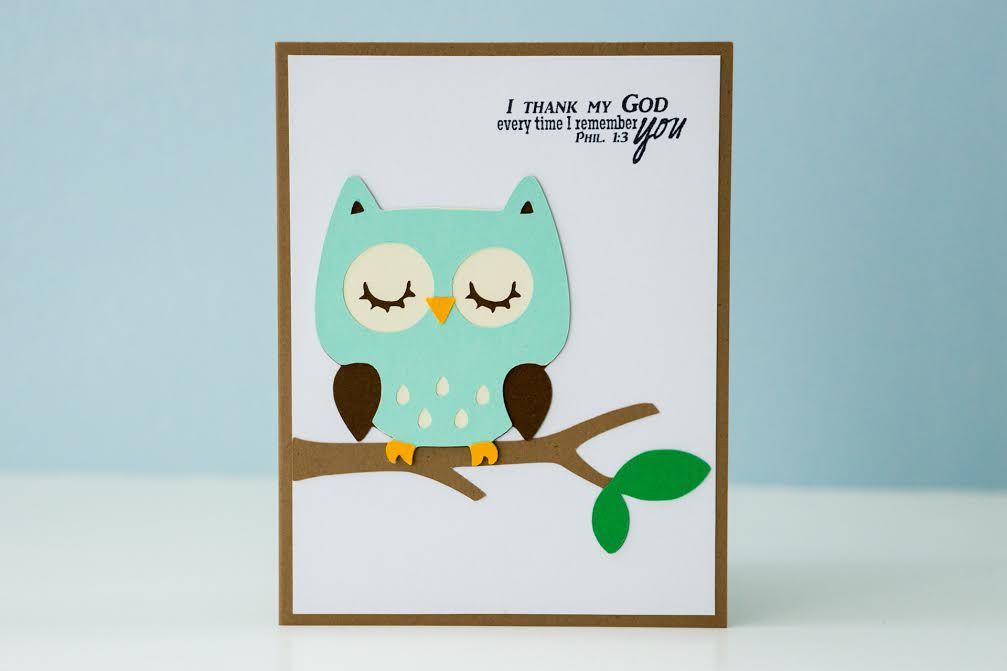 I used kraft cardstock for the card base since I was running out of white cardstock. Thankfully, Michaels had a paper sale last week continuing into this week so I was able to stock up finally. Is it just me or are they decreasing the number of times I can get paper for $2 or less? Plus, I don't seem to see the 50% off coupons lately, and I'm in need of some Zig chisel-tip glue pens! Lack of supplies helped in this regard though because I much prefer the white layer on the kraft base.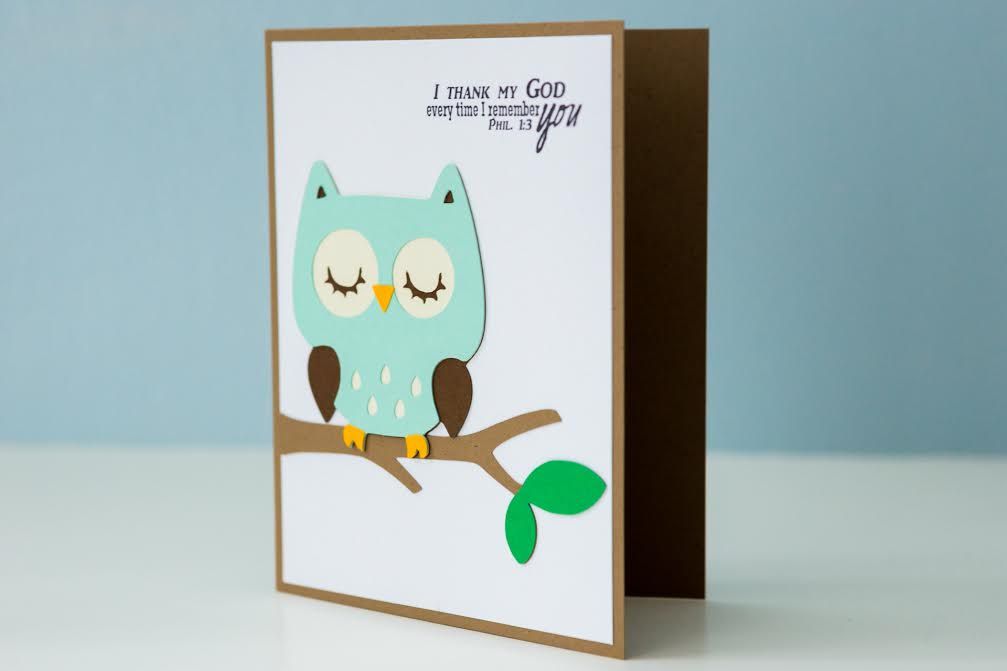 The sentiment is from K. Andrew Design's set called "Scripture Sayings" since the customer said that it was a Christian camp. I probably mentioned it before, but when these stamps were going to be retired, I had to snag them. I love how well they stamp, and of course, the verses themselves.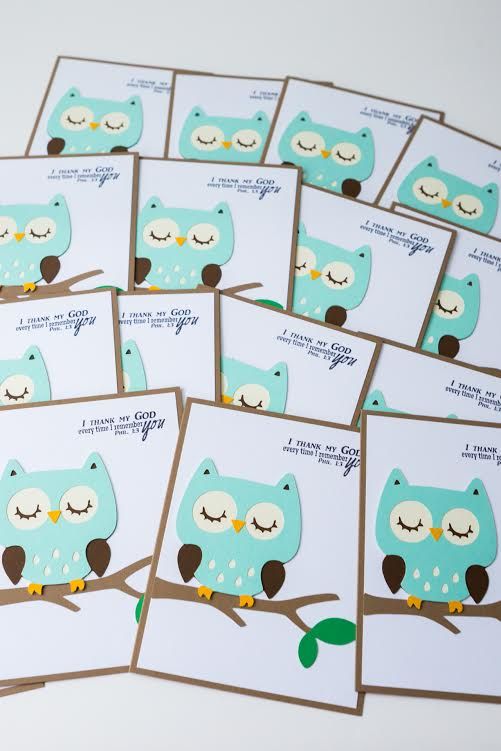 The 16 cards did take a bit of time to assemble, but I have to say I love when large orders are done and Howard can take a picture of all of them at once!